This has coincided with the UK oil and gas industries posting record loses in profitability during the same time frame.
Record Levels of Solar Power Production Were Seen on a Global Scale During the Year 2014
Sean Markey for | Activ8 Energies
Roughly 40 gigawatts of new solar photovoltaic power was produced during the year 2014, meaning that a grand total of 178 gigawatts worth of solar energy is being produced annually - a new record. To put the growth of solar PV energy production into context, the world's current capacity for solar PV power production is approximately one hundred times higher than it was in the year 2000 – according to recent findings by Solar Power Europe.
This record period of growth in terms of solar PV energy production has contributed in no small amount to renewable energy sources overtaking nuclear power in terms of the world's total energy output. The volume of solar PV energy produced globally is only set to increase as more and more energy consumers turn to more sustainable sources of energy. In the United States, President Barack Obama has recently pledged to invest heavily in renewable energies such as wind, solar and hydro over the coming years and decades, as has Hilary Clinton, his possible successor, who hopes to increase America's solar power production by 700% between now and 2027.
Interestingly, as solar power production increases, the manner in which it is produced appears to be changing, with the percentage of solar energy generated by utilities increasing to 40% in the last year (rooftop generated solar power is still in the lead at 60%, but the gap between the two appears to be lessening with each subsequent year. Analysts believe it is only a matter of time before the amount of solar power generated by utilities surpasses rooftop generated solar energy).
While Europe as a whole appears to be embracing the concept of solar energy, particularly in relation to the EU's Renewable Energy Directive which has set long-term goals for its member states, the United Kingdom has emerged as the true leader when it comes to solar expansion. 2.4 of the world's new 40 gigawatts worth of solar power generated in 2014 were generated in the UK. This is just over a third of Europe's overall solar production growth for the year.
James Watson, CEO of SolarPower Europe (formerly the European Photovoltaic Industry Association) is pleased with the UK's ongoing progress in relation to solar energy production. He maintains that, "The success of the UK, set to be the largest European market again in 2015, reinforces the evidence that solar power is a versatile and cost-efficient energy source in any climate,"
The UK's embracing of renewable and sustainable power sources, particularly solar, have had negative effects on more 'traditional' sources of energy – fossil fuels. The Office for National Statistics (ONS)'s report on the profitability of UK companies during the final quarter of 2014 showed that the net rate of return for oil and natural gas companies based in the UK was at its lowest point since records began in 1997, and only shows signs of decreasing further in the future. Indeed, the current rate of return on oil and gas has plummeted to one fifth of what it was in 2008 as we make our way through the third quarter of 2015.
Malcolm Webb, chief executive of Oil & Gas UK, is pessimistic about the long term sustainability of fossil fuels going forward. He believes that "it would be a grave mistake to believe that the price fall is the cause of the problem. A recovery in the price, even to $100 per barrel, would not resolve matters". Mr Webb's comments are quite telling, indicating that there are no 'quick fixes' for the UK's oil and gas industries. As UK consumers find themselves presented with the choice between increasingly widespread and affordable renewable energy sources and increasingly expensive and environmentally unsustainable fossil fuels, it is hardly surprising that solar energy is quickly emerging as the lead player in this brave new solar powered world.
About Sean Markey
Sean represents Activ8 Energies and Solar NI's community outreach activities, having previously enjoyed a similar role at Dublin-based solar panel suppliers DeWAR Estates ltd.
Sean is passionate about wildlife and sees the embracing of renewable energies as a hugely important part of the planet's long-term conservation efforts.
The content & opinions in this article are the author's and do not necessarily represent the views of AltEnergyMag
---
Comments (0)
This post does not have any comments. Be the first to leave a comment below.
---
Post A Comment
You must be logged in before you can post a comment. Login now.
Featured Product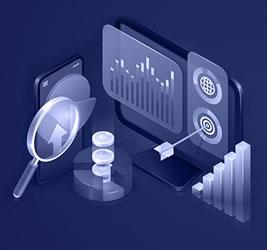 At Precedence Research we combine industry-leading insights with ground-breaking research techniques to help our clients successfully address their unique business challenges and achieve mission-critical goals. Our suite of services is designed to give tailwinds to businesses.