The Mexican renewable energy market is poised to become one of the largest in the Americas in 2016.
Mexico Solar Sector Heating Up: Market Assessment – Q4, 2015
Annie Silvester | Niagara Buzz
Mexico is restructuring its energy markets in an effort to spur billions in investment. This historic overhaul, approved in 2013, broke the state-run monopolies and opened the market to private investment in the oil and electricity industries for the first time in 70 years.
As a result, the Mexican renewable energy market is poised to become one of the largest in the Americas in 2016.
The legislative, regulatory and policy frameworks that have been established mirror those of its North American primary trade partners, the USA and Canada, setting the long-term foundation for sound investment, legal and operating environments.
According to Bloomberg's New Energy Finance, Latin America's second largest economy will double its electricity demand over the next 25 years. To date there is less than 500 Megawatts of installed solar capacity in the nation - But this is about to change.
The Mexican government has set an initiative to obtain 35 percent of its total energy from clean sources by 2024. While striving for this objective and in an effort to make the country's newly-opened power industry more attractive to investors and developers, Mexico's first-ever energy auction will award 15-year power purchase contracts priced in U.S. dollars.
The country is planning to conduct at least one auction per year, setting expectations that each procurement will award over 1GW of capacity.
According to the System Development Program released in June, in an effort to comply with clean power initiatives, Mexico will add 20 GigaWatts of energy produced by renewable sources over the next 15 years.
By 2018, as much as $62.5 billion in private investment has been forecast to be required to meet these newly implemented initiatives and top tier investors have started to position themselves accordingly.
CFE ENERGY AUCTION - Highlights & Strategies
Draft rules for the auction were released in October. Final rules, which are expected to clarify tax benefits, rules concerning carbon credits and ceiling prices for each energy source are expected to be released this month.
The tender process will be conducted by the Federal Commission of Electricity of Mexico (CFE) and is scheduled to begin in March 2016.
As a result, in preparation for this historic opportunity to enter this large strategic market, industry activity in Mexico is expected to accelerate rapidly through the end of 2015, as savvy investors and industry first-movers take steps to increase their odds of success in the auctions and to establish a long-term position in the market.
"The proximity of this first procurement date leaves little time for undecided investors, who have until now been waiting on the sidelines, to get into the game" states Monty Bannerman, CEO of ArcStar Energy, LLC, a U.S. based renewable generation investment and transaction management company that has participated in the advancement of over 1.4GW of large scale PV projects in Mexico since 2012.
Bannerman continued to share ArcStar's view that there are two primary strategies that sector leaders are focused on;
Securing portfolios of multiple large-scale projects of 100+ MW on superior sites in high solar resource areas in close proximity to confirmed interconnection capacity. Excellent solar sites tend to remain excellent sites forever and do not become more numerous over time as markets mature.
Clusters of legacy-regime "Small Producer" projects of 30MW each that are nearing Ready to Build (RTB) status. In addition to being able to be bid in their capacity into the auction, projects in this classification provide the significant advantages of retaining legacy rights to execute a 20+5 year CFE variable rate PPA, or to convert into the new commercial market regime, slated to come into effect in January 2016.

Portfolios and clusters of such projects offer regional diversity, economies of scale, and the flexibility to execute a long-term strategic plan and achieve maximum market penetration. The ability for investors to secure significant portfolios and clusters of high-value projects developed uniformly to investment-grade standards is time-consuming and complex. This will become even more difficult as the bid date approaches. Because of this, transaction size and efficiency will be critical to bid readiness and competitiveness and readiness.
And for those companies that do not get successfully positioned in time for CFE's 2016 energy auction, there's always 2017 and beyond, as this is a market that appears to be very large and very long.


About Annie Silvester, Public Relations & Media
Annie holds a BA in English from Brock University and a degree in broadcasting from Humber College. With many years of experience in media and marketing, Annie has developed her craft over the years while working in the public eye for CanWest Global Communications, Corus Entertainment and other well-known media and news dissemination syndicates. In addition to being Editor for Niagarabuzz.ca, her professional focus is on the Internet of Things (IoT), Renewable Energy and other progressive life changing technologies that matter.
The content & opinions in this article are the author's and do not necessarily represent the views of AltEnergyMag
---
Comments (0)
This post does not have any comments. Be the first to leave a comment below.
---
Post A Comment
You must be logged in before you can post a comment. Login now.
Featured Product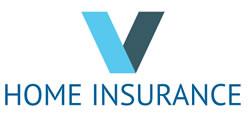 vHomeInsurance.com analyzes home insurance, climate and other environmental factors that impact insurance.