The broad range of wind energy project sizes and locations in Egypt demonstrates the increasing importance of the country as a renewable energy producer, supplier, modular manufacturer, skills trainer and investment opportunity.

Contributed by | IQPC
After years of delays caused by political and economic unrest, Egypt now looks to be in a prime position to finally achieve its renewable energy ambitions through government backing and massed investment from domestic and international sources. Not only does Egypt aim to add 4.3 GW of renewable energy to its national production capacity by 2022, it also wants to become a regional hub for the manufacturing of renewable energy components and the training of relevant technical skills. In short, Egypt has ambitions to become the main renewable energy hub of North Africa within the next six to eight years.
Wind energy is a vital part of these renewable energy developments. Firstly, almost half (2 GW) of the proposed target of installing an additional 4.3 GW will come from new wind farms being planned and constructed across the country.1 Additionally, Egypt is attracting major investment plans from some of the world's largest multinational companies – such as Siemens and General Electric – to develop wind energy component manufacturing capabilities and training facilities in the country. Siemens alone has signed power generation agreements with Egypt worth almost US$9 billion, including propositions for up to 12 wind farms in Egypt along with a rotor blade manufacturing facility in Ain Sukhna.
Wind power is booming in Egypt due to firm government support which is fuelling investors' interest and confidence in the country's renewable energy future. Not only does the government plan to invest over US$10 billion in renewable energy projects over the next decade, it has also encouraged international investment in the sector by offering developers the opportunity to secure long-term profits through the Build-OwnOperate (BOO) and Feed-in Tariff (FiT) schemes. During the FiT scheme's introductory period, it will maintain rates that are considered by renewable energy developers to be generous: US$9.57 cents/kWh for the first five years of wind projects, which is more than double the tariff price of many existing projects created through the regular bid tender process.2
With Egypt well on the way to hitting its target of 2 GW of new wind installations by 2022, it stands to pull ahead of the rest of the MENA region and secure its place as a regional exporter of wind energy, manufacturing and skills.
Siemens wind projects: 2 GW of wind power & Ain Sukhna rotor blade manufacturing facility
Location: Ain Sukhna for the blade factory, Gulf of Suez and West Nile areas for the 12 wind farms
Project investment: Part of US$9 billion Siemens investment deal
Key stakeholders: Siemens AG, New & Renewable Energy Authority (NREA), Elsewedy Electric, Orascom Construction
Project initiation date: 2015
Estimated project completion date: Late 2017 for Ain Sukhna factory, TBA for wind farms
Project details: Siemens' unprecedented energy order signed with the Egyptian Government in mid -2015 will ultimately boost the country's power production by 50%, delivering 16.4 GW through the construction of natural gas and wind power plants. The plan calls for 12 wind farms, utilising 600 turbines, to be installed for a combined capacity of 2 GW.3
The Ain Sukhna rotor blade factory supports the long-term vision shared by Siemens and the government to make Egypt a manufacturing and training hub for the regional renewables sector. The facility will provide training and employment for up to 1000 people, hugely boosting Egypt's base of wind energy technical expertise.4
"We see great potential for wind energy as a significant source of electricity generation in the Middle East. Egypt, Morocco and Jordan are currently driving this development... This facility (Ain Sukhna) is part of our commitment to the Middle East's renewable and sustainable energy development and will be a hub for Siemens wind technology and expertise for future projects in the region." – Emad Ghaly, Senior Executive Vice President of Wind and Renew ables, Siemens Middle East.
Vestas-led consortium 2.2 GW wind farm
Location: 1,600 km2 West Nile region
Project investment: US$2.2 billion
Key stakeholders: Alcazar, NREA
Predicted project initiation date: Late 2016
Estimated project completion date: TBA, ongoing feasibility studies
Project details: Denmark's Vestas Wind Systems submitted a proposal for a vast 2.2 GW wind farm to the Egyptian Ministry of Electricity and Renewable Energy in May 2016. Vestas leads a consortium of developers and financiers for this US$2.2 billion project including HSBC, EFK Denmark, Euler Hermes, IFU Denmark, Danida, and CDP Banco Standard.5
The group has also outlined future ambitions to construct a wind turbine blade maintenance facility in Egypt alongside the 1600 km2 wind farm, though this has yet to be agreed with the ministry. However, the size and scale of this commitment only goes to underline the rapid increase in international investment appeal regarding the Egyptian renewable energy sector.
Gulf of Suez Lekela 250 MW Wind Farm
Location: Gulf of Suez area
Project investment: US$357 million
Key stakeholders: Lekela, Egyptian Electricity Transmission Company (EETC)
Project initiation date: November 2015 Estimated project completion date: Late 2017 Project details: Lekela Power has made a noticeable impact on the African energy production market in a small space of time, as it already has 1,100 MW of wind and solar projects under construction or due to commence construction across South Africa, Egypt and Ghana. The proposed farm will make use of the optimal wind conditions in the Gulf of Suez area to produce 250 MW, making it Lekela's third and biggest energy project in Egypt.6 The wind farm's construction is currently 23% complete and once finished it will be managed with a Build, Own and Operate (BOO) framework.
"We are delighted to have agreed heads of terms for our third project in Egypt and we look forward to continuing to provide clean, safe, and cost-competitive energy to the Egyptian people through our wind and solar projects." – Chris Antonopoulos, CEO of Lekela Power
Gamesa Gabbal El Zayt wind farms
Location: Gabbal El Zayt region, Red Sea coastline
Project investment: TBA Key stakeholders: Gamesa, NREA Project initiation date: April 2016 Estimated project completion date: Late 2017
Project details: Gamesa recently won two contracts to provide a combined 160 MW of wind energy in Egypt. The first contract involves the creation of an entirely new wind farm along the Red Sea coastline, with 60 G80-2.0 MW wind turbines to be installed.7
The remaining 40 MW of capacity will be provided by the expansion of Gamesa's existing Gabbal El Zayt facility, which will bring its total operational capacity to 200 MW once the 20 new turbines are installed in late 2017.8
GDF Suez Gulf of Suez 250 MW plant
Location: Gulf of Suez area
Project investment: US$350 million
Key stakeholders: GDF Suez, Toyota, Orascom
Project initiation date: Construction will start in June 2016
Estimated project completion date: TBA
Project details: The Egyptian Ministry of Electricity signed off on the triple partnership of GDF Suez, Toyota and Orascom to build a 250 MW facility in the Gulf of Suez. All Electricity generated from the project will be sold to distribution companies through a 25-year power purchase agreement.9
Access Power Dubai 50 MW Zafarana wind farm
Location: Zafarana, Red Sea coast region
Project investment: US$200 million combined price agreement for Zafarana and 65 MW solar plant in Aswan.
Key stakeholders: Ministry of Electricity & Energy, Egypt, Access Power MEA, Dubai Project initiation date: Late 2016
Estimated project completion date: Early 2019
Project details: Along with the larger 250-320 MW facilities being planned and constructed, NREA also aims to establish a number of smaller wind farm projects around the 50 MW capacity level. Encouraging the development of these strategic installations is part the Ministry of Electricity's long-term plan to attract a wider variety of international developers to Egypt; using them as testing grounds for the FiT scheme and demonstrating the inherent investment value and opportunities attached to the process of installing wind energy in Egypt.
Access Power already has 600 MW of renewable energy projects under development in Africa but it aims to increase its footprint across the continent. Part of this expansion involves the dual construction of a 65 MW solar plant in Aswan along with the 50 MW Zafarana facility.10
Alcazar Energy 50 MW Gulf of Suez wind farm
Location: Gulf of Suez area
Project investment: TBA, currently undergoing feasibility studies
Key stakeholders: Alcazar, NREA
Project initiation date: TBA Estimated project completion date: TBA
Project details: Formed in 2014 as a new developer and power producer focused on renewable energy generation across the META region (Middle East, Turkey and Africa), Alcazar Energy's introduction to the market reflects the modular nature of building renewable power facilities in the current market. Alcazar is one of the emerging players in the mid-market segment of renewable energy, aiming to create small-tomid-sized facilities in order to avoid competing directly with major energy companies.11
This approach suits Egypt's current renewable development plans perfectly, as the construction of a greater number of smaller installations by a wider selection of companies will only strengthen the international investment appeal of the sector by providing a wider range of successful case studies.
Approval of Alcazar's 50 MW facility was given by NREA in late 2015 as one of 10 Memorandums of Understanding (MoUs) made during that time with the ultimate aim of installing 500 MW of new wind energy capacity across the Gulf of Suez region.12
Powering Egypt's clean, renewable energy ambitions into 2022 and beyond
"We are bullish in the short- to medium-term on Egypt's renewable energy projects. But it's a matter of properly executing the first feedin-tariff wave. The Government's implementation of the regulatory framework is one of the biggest challenges. Once the right implementation plan is in place, then it will be easy for international lenders to be fully comfortable with Egypt's renewables sector." Bakr Abdel-Wahab, Managing Director of Infrastructure Private Equity, EFG Hermes.
The broad range of wind energy project sizes and locations in Egypt demonstrates the increasing importance of the country as a renewable energy producer, supplier, modular manufacturer, skills trainer and investment opportunity. After overcoming numerous delays and setbacks, Egypt is finally well situated to achieve its short-andlong-term ambitions for its renewable energy sector, with wind energy forming a critical part of that plan.
As the numerous projects that make up the 2 GW target for 2022 are delivered, they will only strengthen the case for further investment in wind energy in Egypt. This position is further reinforced by the generous terms of the FiT scheme as well as the long-term, lucrative opportunities afforded by the favourable BOO agreements being secured by a variety of developers.
This optimistic and progressive business climate presents further investment opportunities for other companies involved in areas outside of the direct construction and operation of wind farm facilities. Manufacturers of wind turbines, modular equipment and resources, training and solution providers are all well placed to succeed in this rapidly developing market.
Sources
http://www.thenational.ae/business/energy/egypt-revives-wind-turbine-plans
https://www.venturesonsite.com/project-database
http://www.sunwindenergy.com/photovoltaics/lekela-to-build-250-mw-wind-farm-egypt
http://renewables.seenews.com/news/siemens-strikes-deals-in-egypt-for-blade-factory-2-gw-ofwind-farms-479128#
http://www.siemens.com/press/en/pressrelease/?press=/en/pressrelease/2015/power-gas/ pr2015060243pgen.htm&content[]=PG&content[]=Corp
http://www.madamasr.com/news/environment/egypt-welcomes-biggest-wind-farm-middle-east
http://www.gamesacorp.com/en/communication/news/gamesa-awarded-tender-for-turnkeyconstruction-of-a-220-mw-wind-farm-in-egypt.html?idCategoria=0&fechaDesde=&especifica=0 &texto=&idSeccion=0&fechaHasta=
http://www.sunwindenergy.com/wind-energy/egypt-wind-potential-vs-political-instability
http://www.gamesacorp.com/en/communication/news/gamesa-wins-epccontracts-for-two-wind-farms-in-egypt-with-combined-capacity-of-160-mw. html?idCategoria=0fechaDesde=especifica=0texto=idSeccion=0fechaHasta=
http://www.engie.com/en/journalists/press-releases/agreements-egypt/
http://www.dailynewsegypt.com/2016/05/29/electricity-ministry-signs-with-edf-suez-toyotaorascom-to-establish-gulf-of-suez-wind-power-plant/
http://energylegalblog.com/blog/2015/05/12/egypt-race-get-fit
http://cleantechies.com/2016/05/31/gdf-suez-toyota-partner-for-250-mw-wind-energy-project-inegypt/
http://af.reuters.com/article/egyptNews/idAFL5N0XQ3O620150429
http://www.windpowerintelligence.com/article/02oaf9J3SB6/2015/08/31/egypt_nrea_signs_10_ mous_for_500mw_in_gulf_of_suez_region/
http://alcazarenergy.com/alcazar-energy/our-market-positioning/
http://www.dailynewsegypt.com/2016/04/06/electricity-ministry-sign-2-2bn-wind-farm-deal-vestasmay/
http://english.alarabiya.net/en/business/energy/2016/01/11/Egypt-s-renewable-energy-sectoroffers-6b-investment-opportunity-.html
This report was put together in conjunction to IQPC's Wind Power Egypt Conference – Click here to download the agenda.
The content & opinions in this article are the author's and do not necessarily represent the views of AltEnergyMag
---
Comments (0)
This post does not have any comments. Be the first to leave a comment below.
---
Post A Comment
You must be logged in before you can post a comment. Login now.
Featured Product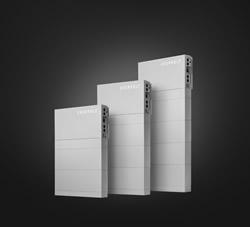 Extract maximum power production from every roof size and shape. HIT® AC Series combines the module efficiency of Panasonic solar panels with the intelligence of Enphase microinverters. A built-in IQ 7X microinverter with Individual MPPT (Module-level Power Point Tracker) tracking helps deliver an all-in-one module that offers design flexibility, reduced installation time, and a higher ROI. Field-replaceable microinverter with no DC wire management required yields lower cost of ownership.