Adding backup power provides a tremendous value to the customers in certain areas with unreliable grid. In combination with other values, this is a trend that is producing a very strong demand - stronger than we initially thought.
Energy Storage Market and Trends
Olaf Lohr | Sonnen Inc.
Tell us about the sonnenBatterie
Our core smart energy management product, the sonnenBatterie, is a solar battery built around the idea of bringing energy independence for everyone. Started and still operating from a small Bavarian town, sonnen has inspired many customers and is now enabling thousands of customers to be more more self sufficient in their energy use, have more control over their power, and therefore significantly contributing to a cleaner energy future.
With our innovative concepts such as the sonnenCommunity and sonnenFlat, we are truly revolutionizing the energy industry. Many of the concepts are now adopted and implemented by consumers and utilities alike.

What sets your product apart from other energy storage products?
With installations in over 40 U.S. states and several Caribbean islands, our customers have a variety of needs for energy storage. The typical sonnenBatterie end user is primarily looking for a combination of energy independence and energy security. Integrating PV with the sonnenBatterie energy storage system provides a perfect marriage of clean energy technologies that provides present and future value to our customers, reliably and at a reasonable cost. Adding smart energy storage increases the value of photovoltaic systems by maximizing solar energy consumption, giving the customer insurance against power outages from grid failures, while locking in energy costs against changing utility rates.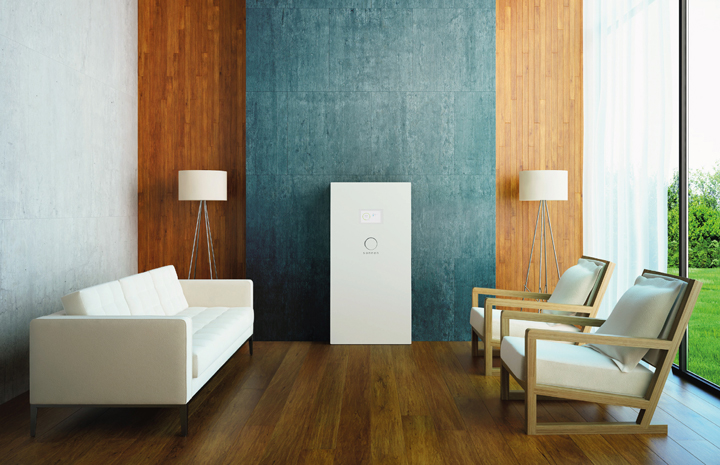 What are your key markets and some of the barriers and opportunities for energy storage?
Besides the obvious three leading energy storage markets: California, Hawaii, and New York, there are many other interesting developing markets that prompt solid demand for energy storage. For instance, Nevada and Arizona are big potential markets with strong utilities that have implemented NEM 2.0 rate structures. Other states, like Washington and Massachusetts, are beginning to implement energy storage incentives and are thus emerging as additional key markets.

Despite the growth of solar plus storage, there are still several barriers which must be addressed. But, that is why energy storage is so attractive and exciting - it provides flexibility and opens new potential value streams for a variety of stake holders, including the end customer, retail utilities, and grid operators. The largest barriers are still rooted in utility permitting; however, we are hoping to overcome these with training and new certifications. For example, we have recently completed our UL 9540 certification, which effectively proves the safety, performance and reliability of our systems, leading to more efficient installations.
Tell us about the Market trends you are seeing?
The dominant market trend follows the direction of NEM 2.0. Emerging solar storage technologies need to address TOU rates, reduce feed-in compensation, adhere to zero export rules, as well as tackle residential or commercial demand charges. Moreover, adding backup power provides tremendous value to the customers in certain areas that are prone to storms or outages due to an unreliable grid. The demand for backup power is proving to be much stronger than we initially thought.

Lastly, the biggest opportunity for energy storage technology is to provide utilities with ancillary aggregation capabilities. Optimized by software controls, energy management services add more value to solar storage without impeding the end customer application.
You recently announced a partnership with AutoGrid (Press Release), tell us about what that partnership will provide.
Our partnership with AutoGrid will provide an immediate solution to the energy market by intelligently managing distributed energy resources, namely grid-tied sonnenBatterie systems.
This partnership allows us to unlock new revenue streams for utilities, energy project developers, and energy managers, thus further accelerating the deployment of our smart energy storage systems in current markets and opening up new markets by combining value streams.
2016 has been a huge year as far as creating worldwide awareness of energy storage. What does 2017 & beyond bring for energy storage and how will Sonnen batterie be a part of that?
The upcoming year will be an exciting and crucial time to turn mounting awareness of solar storage into real business. And, we feel that sonnen is positioned to capitalize on any upcoming challenges. This past year we have forged lasting partnerships with over 120 solar installers across more than 40 states and the Caribbean, and we have educated consumers, installers, AHJ's and utilities about our product and energy storage in general.

Furthermore, within a rapidly changing utility rate landscape, we are seeing increasingly more business cases where we can bring real value to all stakeholders in the energy market. Due to the introduction of energy storage incentives in states like Massachusetts, Connecticut, and Washington for example, energy storage can begin to reach economies of scale and thus a greater portion of the consumer market - with sonnen at the forefront of this innovation.
About Olaf Lohr
As the Director of Business Development at sonnen, Olaf provides leadership for the company's expansion into the United States. He is primarily focused on developing new energy storage markets for the commercial, utility, and financing sectors through the implementation of pilot projects and key partnerships across the country. Olaf's expertise in customer adoption and retention of new technologies is key in educating stakeholders about the benefits of energy storage and defining new products and services for sonnen to meet the increasing demand for clean and reliable energy.
The content & opinions in this article are the author's and do not necessarily represent the views of AltEnergyMag
---
Comments (0)
This post does not have any comments. Be the first to leave a comment below.
---
Post A Comment
You must be logged in before you can post a comment. Login now.
Featured Product
What if you could maximize the Ground Coverage Ratio (GCR) on your next project and not have to worry about the complicated variables that come with a tracker system? With a low tilt and clearance design, Dahlia® has the highest GCR of any fixed-tilt system in the marketplace. The system is available in three tilt options (7.5, 10 and 12.5 degrees) and designed to accommodate any sized PV module. The lightweight system is engineered with fewer components, several of which are shipped to job sites pre-assembled. This design feature reduces freight costs and rapidly trims the amount of on-site installation time required to complete construction. Maximizing PV coverage on a site can lead to an increase of production, which creates greater financial return for project owners. Over 100 MW of Dahlia® projects have been deployed across the United States, in regions of variable snow and wind loads. How much can Dahlia® cover and save you on your next project?