In March, renewables provided 21.6 percent of the nations net electricity generation compared to nuclears 20.34 percent. In April, that lead jumped to 22.98 percent compared to 19.19 percent from nuclear.
How Was Renewable Production Able to Surpass Nuclear Power?
Megan Ray Nichols | Schooled By Science
Renewable energy in the United States reached a new and significant milestone. In March and April of this year, utility-scale renewable sources generated more monthly electricity than nuclear plants did for the first time since July of 1984.
In March, renewables provided 21.6 percent of the nation's net electricity generation compared to nuclear's 20.34 percent. In April, that lead jumped to 22.98 percent compared to 19.19 percent from nuclear.
While this isn't a trend that's likely to last, it does go to show how far renewables have come, even when compared to other generation resources such as nuclear.
Energy Production Changes
In addition to the performance of these various energy resources during March and April, long-term trends also played a role in allowing renewables to pass up nuclear. At the start of this year, electricity production from nuclear and renewables was close, but renewables never quite exceeded nuclear. Rapid growth in the wind and solar industries has brought renewables electricity generation closer to the level of nuclear.
In 2016, 60 percent of new utility-scale generating capacity in the U.S. came from solar and wind. In the year leading up to the month where renewables exceeded nuclear, both wind and solar produced record amounts of electricity for those technologies. Capacity from these resources continues to increase.
While generation from renewable resources has been steadily rising, nuclear generation has changed little since the 1990s. Several early retirements of nuclear plants, fueled by economic, regulatory and safety concerns, has led to slightly lower generation levels in recent years.
Although a few new nuclear plants are being built, the capacity of the planned retirements exceeds their generation capabilities. The growth of the solar and wind industries and the decline of the nuclear industry means generation from renewables now surpasses nuclear generation under the right conditions.
Record Renewables Generation
In March and April of this year, conditions were perfect for renewable energy. Increased capacity as well as favorable sun and wind conditions allowed a new record to be set for renewables.
This March marked the first time that wind and solar contributed 10 percent of U.S. electricity generation. Wind made up eight percent, while solar accounted for two percent. In 2016, wind and solar made up seven percent of electricity generation on average.
This trend is expected to continue, at least in the spring and fall, when renewable production reaches its peak and electricity demand is relatively low. According to a report by the U.S. Energy Information Administration (EIA), Texas generated the most total wind and solar energy, while Iowa was the state with the largest share of renewable generation at 37 percent.
Conventional hydroelectric power also produced more electricity than usual during March and April. Exceptionally high levels of precipitation and snowpack in California enabled hydroelectric to reach the highest level in six years this March. Hydroelectric generation is expected to increase significantly in 2017 as compared to 2016 levels.
Nuclear Refueling and Maintenance
Nuclear generation was especially low in March and April, allowing renewable to surpass it. April marked nuclear's lowest output in since April 2014.
In addition to early nuclear plant retirements, maintenance and refueling schedules contributed to nuclear's low levels of electricity generation. Nuclear plants must periodically shut down in order to perform necessary maintenance and refuel the facilities.
These shutdowns tend to occur in the spring and fall, because electricity demand is generally lower than during the rest of the year. During March, an average of 14 percent of nuclear capacity was offline for maintenance and refueling. In April, about 21 percent was unavailable.
Nuclear Will Rise Again, But How High?
Although renewable generation exceeded nuclear in March and April, the EIA predicts that nuclear will again exceed renewables during the summer of this year due to fewer maintenance and refueling shutdowns and lower levels of renewable generation. EIA also projects that nuclear generation will be higher than renewable generation for 2017 overall.
Although renewables' rank above nuclear may not last, it does say something important about the state of our energy system. Clearly, renewables are becoming more common, while nuclear is losing some favor. If trends continue as they have been going, it won't be too long before electricity generation from renewables begins to regularly surpass that of nuclear throughout the entire year.
The content & opinions in this article are the author's and do not necessarily represent the views of AltEnergyMag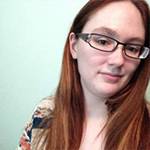 Megan Ray Nichols - Contributing Author
Megan Ray Nichols is a blogger and freelance science writer. She posts weekly on her blog, Schooled By Science, about the latest news in science and technology. When she isn't writing, Megan enjoys reading and hiking.
Other Articles
The IEA predicts the world's renewable energy capacity will increase by 50% between now and 2024. This rise in renewable energy usage is mostly due to solar PV, which is becoming favorable in a wide range of industries.
As things stand right now, the wind energy industry isn't going anywhere but it will continue to struggle under these steel tariffs. If it costs more to build wind turbines, it will cost more to generate electricity and those costs will be passed on to the consumer.
Designing a solar power system isn't as easy as just slapping a few panels on the roof and calling it a day. What do you need to take into account when designing a solar power system?
---
Comments (1)
Actually we have another breakthrough in Economy of Renewable Energy http://ezbatteriesreconditioning.com Really great project !
Post A Comment
You must be logged in before you can post a comment. Login now.
Featured Product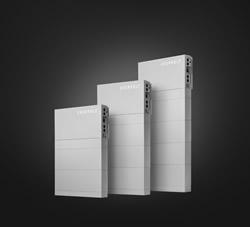 Extract maximum power production from every roof size and shape. HIT® AC Series combines the module efficiency of Panasonic solar panels with the intelligence of Enphase microinverters. A built-in IQ 7X microinverter with Individual MPPT (Module-level Power Point Tracker) tracking helps deliver an all-in-one module that offers design flexibility, reduced installation time, and a higher ROI. Field-replaceable microinverter with no DC wire management required yields lower cost of ownership.