The future of the International Solar Alliance, known as the ISA, looks bright. The organization is set to become official on Dec. 6, 2017. On the first day the ISA agreement was opened to other countries in Marrakesh, Morocco, it received 15 signatures.
The International Solar Alliance Becomes Legal December 6
Megan Ray Nichols | Schooled By Science
To become a legal agreement, the ISA needed 15 countries to both sign and ratify the agreement. On Nov. 6, 2017, the ISA formally reached the required number of 15 countries that had both signed and ratified the ISA agreement.
Background
India's Prime Minister Narendra Modi originally proposed the idea for an international solar alliance with former French President François Hollande at the 2015 United Nations Climate Conference. The two nations shared their vision of creating an alliance with the countries located within the sunbelt who receive up to 300 days of sunshine each year. The sunbelt lies between the Tropic of Cancer and the Tropic of Capricorn.
The following countries have signed and ratified the ISA Framework Agreement: Peoples Republic of Bangladesh, Union of Comoros, Republic of Fiji, France, Republic of Ghana, Republic of Guinea, Republic of India, Republic of Mauritius, Republic of Nauru, Republic of Niger, Republic of Mali, Republic of Seychelles, Federal Republic of Somalia, Republic of South Sudan and Tuvalu. Only countries within the sunbelt are eligible to sign the treaty, while other countries may join as members.
Bright Future
Since its introduction in 2015, 44 of the prospective 121 countries joined the ISA and signed the ISA treaty. Officials remain optimistic that more countries will join in the coming months.
The World Bank also developed an agreement with the ISA in June 2017 to provide over $1 billion in support. This money will go toward creating affordable and accessible solar infrastructure in developing countries within the ISA.
In June 2016, former U.S. President Barack Obama expressed the United States support for the ISA and expressed interest in pursuing membership. They also agreed to work with the ISA to help them meet their goal of raising $100 billion to use toward developing solar infrastructure in developing countries.
Future Ambitions
To meet their goal of making affordable solar energy readily available to developing nations, the ISA intends to work with more developed countries to provide reduced financing options, fostering knowledge sharing and creating unified standards. Ultimately, the organization aims to invest over $1 trillion in new solar projects by 2030, or approximately 1,000 gigawatts of solar power.
India as a country aims to use 100 gigawatts of solar power by 2022, and already is making strides towards reaching their goal. To meet their goal, the country will need to add 18 gigawatts of solar power per year until 2022.
India will be home to the headquarters for the ISA. This will be the first international headquarters in the country. They intend to reach out to large corporations to garner more financial support.
Since it's introduction in 2015, the ISA is quickly gaining moment and has a promising future. If momentum continues, the organization may play a significant role in slowing global climate change.
The content & opinions in this article are the author's and do not necessarily represent the views of AltEnergyMag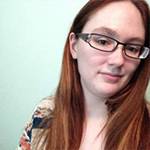 Megan Ray Nichols - Contributing Author
Megan Ray Nichols is a blogger and freelance science writer. She posts weekly on her blog, Schooled By Science, about the latest news in science and technology. When she isn't writing, Megan enjoys reading and hiking.
Other Articles
Renewable power is right at our fingertips. With the help of new technology, water bodies like oceans, lakes and rivers can provide a substantial amount of clean electricity.
The gap between the demand for clean water and the world's supply of it will only widen in the coming decades. Wildly inconsistent access to potable water sources is one major challenge in the world today when it comes to hydration.
The IEA predicts the world's renewable energy capacity will increase by 50% between now and 2024. This rise in renewable energy usage is mostly due to solar PV, which is becoming favorable in a wide range of industries.
---
Comments (0)
This post does not have any comments. Be the first to leave a comment below.
---
Post A Comment
You must be logged in before you can post a comment. Login now.
Featured Product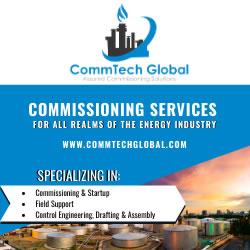 CommTech Global Solutions, LLC, provides professional and reliable commissioning services to customers in all realms of the energy industry. We blend our skills in engineering and technology with innovative business models, offering a complete range of services to assist you for a successful and in compliance operational startup. Consolidation of all our service domains gives our clients a comprehensive set of expertise and far-reaching experience on each project.