Sunshine for Mines works as a thought leadership group, industry consultant, and technical advisor for mining companies and mine sites that are interested in how renewable energy can help improve both their economic bottom line and their environmental bottom line.
The Sunshine for Mines Program
Paolo Natali | Rocky Mountain Institute's Sunshine for Mines
Tell us a bit about the Rocky Mountain Institute and the Sunshine for Mines program?
Rocky Mountain Institute is an independent, nonpartisan nonprofit cofounded in 1982 by Amory Lovins, RMI's chairman emeritus and chief scientist. Today, RMI engages businesses, communities, institutions, and entrepreneurs to accelerate the adoption of market-based solutions that cost-effectively shift from fossil fuels to efficiency and renewables.
Sunshine for Mines became a program of RMI as part of the organization's merger with the Carbon War Room in 2014. Now, Sunshine for Mines works as a thought leadership group, industry consultant, and technical advisor for mining companies and mine sites that are interested in how renewable energy can help improve both their economic bottom line and their environmental bottom line.


Why is the mining industry a target for renewable energy growth?
The mining industry plays a vital role for economies around the world, providing the raw materials needed to support modern society. But the mining industry has not kept pace with the move toward more sustainable business practices, and is thus well-positioned to capture the benefits of renewables.
All in, Sunshine for Mines estimates that there is over a gigaton of carbon that can be eliminated from the mining sector alone. Our methodology finds that as much as 30% of the industry's energy use, above current levels, can be electrified, significantly increasing the demand for renewables.
What are legacy sites, and why is Sunshine for Mines tackling this issue?
"Legacy" or inactive mine sites are where ongoing mining activities no longer occur. But due to contamination from past mining activities, productive, alternative uses for the site— and therefore potential revenue sources—are limited. Many of these sites are subject to local, state or federal regulations regarding land use and environmental impact.
Through its research and industry expertise, the Sunshine for Mines team believes that these otherwise useless sites can, in some cases, be excellent candidates for renewable energy development. Since renewable energy projects can be developed with minimal environmental impact, they can serve as revenue-generating assets that drive sustainability and bring new life to legacy mining sites. Sunshine for Mines believes it is well-positioned to help mining firms screen their legacy site portfolios and work toward a renewable energy solution for optimal sites.
How does a mine figure out whether their legacy sites are a good fit for renewable energy projects?
Working with an independent, third-party group like Sunshine for Mines, mining companies can take advantage of proven methodology to screen their site portfolios for ideal renewable energy locations. Sunshine for Mines has developed a process for this, which accounts for environmental, permitting, and regulatory considerations, as well as technical feasibility related to a variety of renewable energy and energy storage technologies. Sunshine for Mines also considers innovative market structures and a full financial assessment based on net present value and internal rate of return calculations.
Not all the value elements of Sunshine for Mines' methodology will pertain to every site, given variations in size, location, regulatory environments, project goals, energy prices, and access to capital. But variations of this model can be valuable, especially under the guidance of the Sunshine for Mines team, which plays an integrative role in site prioritization, value capture, and creative financing, making such developments attractive to investors, developers, and mining companies alike.
What is the value of renewables to mining, other than a smaller carbon footprint?
Renewable energy brings an array of benefits to both the parent company and the mine site itself. Many times this means basic economics - renewables are increasingly the lowest-cost generation option, especially in areas where grid-sourced power is unreliable or where remote mine sites run diesel generators for electricity. According to levelized cost of energy calculations from Wall Street firm, Lazard, utility scale wind was the lowest-cost generation technology, followed by solar and gas combined cycle. Diesel generation was among the most expensive.
Other benefits include ensuring that mining companies remain competitive in the modern business environment. Shareholders, customers and employees all expect businesses to embrace sustainability, and while the mining sector has been slow to adopt this viewpoint, many other companies are quickly moving toward meaningful sustainability initiatives. The Wall Street Journal recently reported that, "Among just over 1,000 of the world's biggest publicly listed companies, accounting for about 12% of total greenhouse-gas emissions, 89% have plans to cut those emissions, according to a survey from the CDP, a nonprofit platform for corporate environmental disclosures."
Finally, renewables can offer improved social license to operate for local mine sites. By supporting local communities though the procurement of renewable energy projects using local talent and resources, mining companies can improve their company image and build up community relationships.
Beyond local communities, renewable energy investments can also offer direct benefits for national governments. Both the United Nations' Sustainable Development Goals (SDGs) and the Paris Climate Agreement's Nationally Determined Contributions (NDCs) include focus areas for renewable energy implementation. Governments in mining-heavy nations can demonstrate progress or leadership on SDGs and NDCs by supporting the transition to clean energy in the mining sector. As just one example, Chile has a national target of 20 percent renewable energy by 2025, which is included in its NDC to the Paris Agreement.17 According to a 2015 study, the Chilean mining industry consumes 38 percent of all electricity produced in the country.18 The opportunity presented by a transition to renewables in mining alone would be significant for the nation as a whole.


Which mining firms are leading the transition to low-carbon mining?
Right now, Sunshine for Mines is working with companies like Gold Fields, BHP and Anglo American to find renewable energy solutions that fit each company's unique business needs.
Can the principles of this program be applied to other industries?
The Sunshine for Mines team feels strongly that many of the lessons learned from mining can apply across a range of heavy industry sectors. The basic principles of meeting heavy electricity use with a flexible portfolio of renewable energy technologies and solutions offers many benefits to these companies. And as pressure mounts to increase sustainability efforts and reduce carbon emissions, the sooner these companies act on renewables and energy efficiency, they will incur less cost and find greater benefits than if they wait to act.
About Paolo Natali
Paolo Natali is Manager for Sunshine for Mines, the Institute's flagship program on carbon reduction in the mining industry, founded in 2016 at Carbon War Room, and currently a $1M/year operation which advises mining industry clients on serving the electrical load of their operating sites and repurposing their closed sites into renewable energy facilities, as well as broader energy innovation and strategy. Its global team of energy and mining experts spans nine time zones from Basalt, Colorado, to Johannesburg, South Africa, and has advised on over 500 MW of projects globally.
The content & opinions in this article are the author's and do not necessarily represent the views of AltEnergyMag
---
Comments (0)
This post does not have any comments. Be the first to leave a comment below.
---
Post A Comment
You must be logged in before you can post a comment. Login now.
Featured Product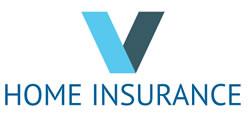 vHomeInsurance.com analyzes home insurance, climate and other environmental factors that impact insurance.