Illinois Doctor Converts His BMW To Electric Power Using Nine U.S. Battery 12-Volt Deep-Cycle Batteries
Karl Klontz Battery Conversion
Dan Sanchez | U.S. Battery Manufacturing
With only a 12-mile commute to his office, Dr. Karl Klontz thought it would be environmentally responsible to convert his 1994 BMW 318i from gas to electric power, which would also coincide with his solar energy lifestyle. "As a hobby, I work with solar power, going abroad annually to install solar arrays at schools, clinics and hospitals in developing nations at no cost to the recipients," says Klontz. "I decided to make the car electric as I'd already installed small solar arrays on my house to power the lights and appliances."
Klontz realized he used his vehicle on a daily basis and that it consumes the most energy out of all his possessions. "I figured my car was a candidate, so I converted it to electric in order to commute to my job 12 miles away each day," said Klontz. The conversion of his BMW to electric wasn't easy, but he managed to gather up the components and put it all together to make it work. "The trickiest parts were finding the proper alignment and bracing for connecting the electric motor to the drivetrain, and the arrangement of the electric components," said Klontz. "I worked slowly over two years to complete the project in my free time."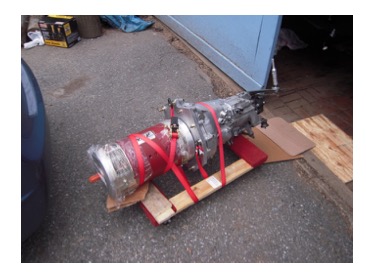 The vehicle is powered by nine U.S. Battery US12V XC2 deep-cycle batteries wired in series that make up a 108-volt system. "I've heard from a number of sources in electric car conversion circles, that U.S. Battery products were very reliable providers of energy for jobs such as the one I undertook," said Klontz. He checked into using Lithium-ion batteries, but the cost was prohibitive. Nonetheless, Klontz's conversion works fine for his daily driving routine.
"The system has lasted roughly two years with approximately 1,400 charge/discharge cycles," says Klontz. "With the car in its fifth year of running, I've logged nearly 20,000 miles on the vehicle." Klontz is well versed on making flooded lead-acid batteries last, and adds a maintenance routine to keep the batteries in top condition. "I rely on a number of strategies to keep the batteries running as long as possible," says Klontz. "I try not to discharge them too deeply on any drive. I recharge them immediately after making each trip, particularly in cold weather. I check their fluid levels regularly. I keep the terminals clean, and I check their individual cell specific gravity at the first sign of any voltage lowering."
Since Klontz recharges the batteries using the solar array on his home, the cost to operate his car dropped to almost nothing, and his carbon footprint is greatly reduced. Overall, the conversion and its advantages showcase what's possible and Klontz is happy with what he's accomplished. "If I were to convert another car to all-electric, I'd choose a lighter model," said Klontz. Lighter models, however, come with less overall structural protection for the driver, and the BMW has proven to be an exceptionally rigorous vehicle in terms of suspension, brakes, and other underlying features."
The content & opinions in this article are the author's and do not necessarily represent the views of AltEnergyMag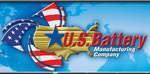 US Battery
U.S. Battery Manufacturing Company
Other Articles
Failing to consistently check water levels and add water to your batteries can also result in low capacity and eventual battery failure if left unchecked.
Why it is the most successful reclamation system on the planet.
Knowing how your batteries operate in cold weather conditions can greatly help you keep track of your battery packs' health, and more importantly allow you to maintain your power needs when you need it most.
---
Comments (0)
This post does not have any comments. Be the first to leave a comment below.
---
Post A Comment
You must be logged in before you can post a comment. Login now.
Featured Product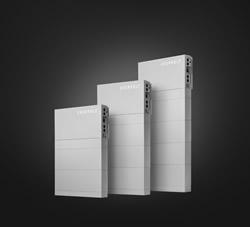 Extract maximum power production from every roof size and shape. HIT® AC Series combines the module efficiency of Panasonic solar panels with the intelligence of Enphase microinverters. A built-in IQ 7X microinverter with Individual MPPT (Module-level Power Point Tracker) tracking helps deliver an all-in-one module that offers design flexibility, reduced installation time, and a higher ROI. Field-replaceable microinverter with no DC wire management required yields lower cost of ownership.