Once Complete, the Indian River Eco-District Plans to Become a Positive Showcase of Multiple Sustainable Businesses Operating Cohesively with the Local Community.
Indian River Bio-Refinery in Florida to Be Converted to Innovative Eco-District
Contributed by | Frankens Energy
A consortium of investors and project developers led by Frankens Energy has recently acquired the Indian River Bio-Refinery in Vero Beach, and is currently initiating plans to convert the site into an innovative Eco-District. Once completed, the project aims to become one of Florida's largest integrated eco-districts, harmoniously integrating a series of businesses, all focused on nurturing and supporting environmental sustainability, employment and education within the local community.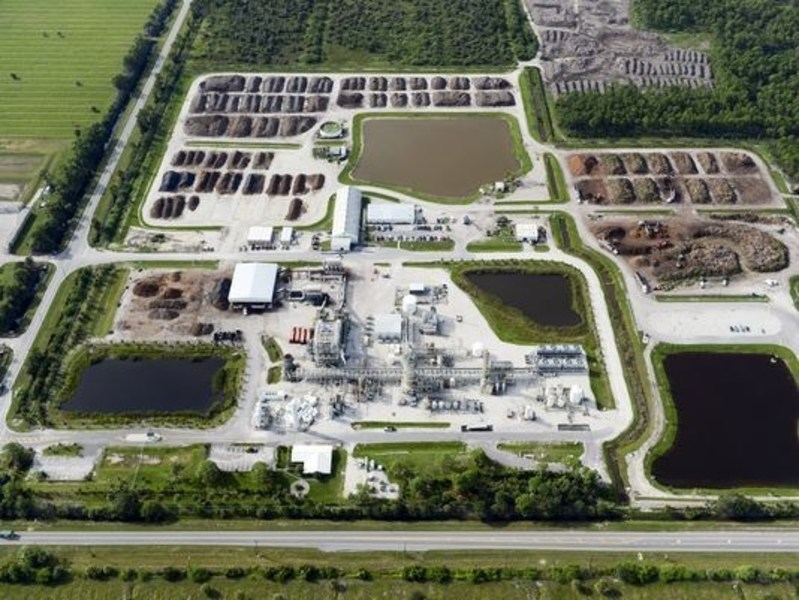 The Indian River Eco-District is being developed at an enviable location, in that over $200 Million of infrastructure capital was recently deployed at the site to build an industrial biofuels production plant, including on-site power generation equipment and a physical interconnection to Florida'selectricity grid. The site also benefits from substantial availability of land that can be used to operate a series of sustainable businesses, and it is also located adjacent to the Indian River landfill, which manages the emissions of its landfill waste gases that could one day be used productively as a renewable fuel to generate clean power for the local community.
Over the course of this year, the new owners and development team will work with local and regional business operators, to eventually host a series of multi-faceted businesses such as:
Generation of utility-scale power from a solar PV farm,
Generation of base-load energy from renewable landfill waste gases,
Recycling of local liquid effluents
Recycling of local/regional wood waste, providing support to the fertility and health of the soil on agricultural sites in the vicinity,
Production of gravel and other road construction materials, from recycling of cement.
In addition to these various lines of business, the Frankens Energy team is aware of the devastating 75% loss in citrus crops that has resulted from the insect infestation and associated greening, and wishes to explore any initiatives that could enable the Indian River Eco-District to support the farming community. With this in mind, the team is holding discussions with various operators of ethanol plants as well as developers of alternative agricultural crops that could be used to produce biofuels, thereby providing farmers with a long-term local market for these alternative crops. In the coming months, the Frankens Energy team also plans to hold discussions with local and state government officials, to further assess how the various business and technological initiatives at the Indian River Eco-District could best be leveraged to support the ongoing growth and prosperity of Indian River county, and the state of Florida.
To accomplish its ambitious plans of the Indian River Eco-District, Frankens Energy has jointly acquired the site in a consortium with various highly skilled and reputable project developers, one of which is Washington DC-based Grid Energy Services (GES). The Frankens Energy team is also holding close discussions with various companies experienced in the operations of the various types of businesses that are envisioned to be deployed within the Eco-District, and is also working with a local company called Agriscience International, which has been working with local farmers and the Florida state government for the past few years to support the cultivation of several alternative energy crops that could be used to produce biofuels locally.
David Frankens, founder and Chairman of Frankens Energy in addition to over 30 asset management companies, commented, "We feel blessed to have felt such a warm welcome from the Vero Beach business community, and are confident that our project efforts will create a series of sustainable businesses that will become a shining example of the possibilities for these types of business throughout Florida. We have a series of strong partners working with us on this effort, all of whom share our passion and enthusiasm for building businesses that are a force for good, contributing financially, socially and environmentally to communities within Indian River county and beyond."
Chris Ruppel, founding Partner of Grid Energy Services, further stated, "It is a true joy and honor to be part of this consortium with the Frankens Energy team and their various partners to build an interlinked community of businesses that can be sustained for generations. We have been developing, financing and operating distributed power generation projects for over 20 years, and the advances made with new energy infrastructure technologies in these last 10 years are unprecedented; at this site, we plan to deploy and operate a series of proven technologies that will continue to operate for decades. Not only will this become a favorite destination for educational school field trips, but hopefully it will become a new blueprint for sustainable growth through the redevelopment of industrial sites throughout Florida."
About Frankens Energy
Frankens Energy is an investor, owner and manager of a portfolio of renewable power generation assets, including the associated land and real estate, across the states of Ohio, Oklahoma, Texas and Florida. The group began jointly developing renewable energy projects in West Texas over ten years ago, working alongside some of the world's largest energy utility companies as partners on each specific project. From its inception, Frankens Energy has sought to achieve financial returns along with social and environmental benefits, on all assets within its portfolio. In addition to renewable power, the group's owners also own a portion of a large oil and gas service company, and are active in various philanthropic pursuits.
The content & opinions in this article are the author's and do not necessarily represent the views of AltEnergyMag
---
Comments (0)
This post does not have any comments. Be the first to leave a comment below.
---
Post A Comment
You must be logged in before you can post a comment. Login now.
Featured Product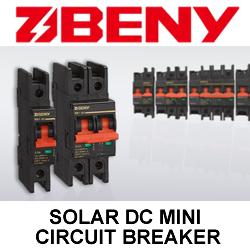 The BB1-63 modular miniature circuit-breakers can be used in solar DC circuits up to 1200 VDC (4-poles execution). Application in solar DC circuits, battery energy storage systems and UPS. Arc flash barrier design keeps solar equipment more safe and reliable. For DC circuit over-current protection.