AI powered tools, like Dataminr, help firms make sense of the vast sets of social media data to confidently leverage information from on-the-ground events and enabling them to make the right decisions in the moment.
Harnessing Alternative Data and Alternative Energy to Increase Efficiency
Jonathan Barrett | Dataminr
Please tell us about Dataminr and its role in the alternative energy industry.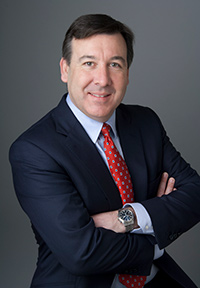 High-impact events and critical information often break on social media first. With 2.8 billion people now active on social media, it has become a mirror to world events, as they happen. People go to social media to share their thoughts and opinions and provide real-time updates on incidents, as they're taking place. However, social media, by its very nature, is an unstructured and random data set. This is where Dataminr comes in.
Dataminr offers real-time alerts to its clients in Corporate Security, PR/Communications, News, the Public Sector and Finance Services, enabling them to make quicker decisions, act faster and stay one step ahead. Using its proprietary algorithm, Dataminr uses publicly available information from multiple sources, including signals that would otherwise remain unknown to energy companies, to deliver alerts to energy professionals on breaking news and critical information. Large energy companies tend to use Dataminr in their trading divisions or in a hedge fund context, taking advantage of the alternative data available from social media sources, as opposed to relying on traditional sources which are often much slower to report. Firms can also capitalise on the real-time nature of social media data to help protect their assets and staff in the event of a physical crisis, as well using it to protect their corporate reputation. In this way organisations with a global footprint can use social media data to be more efficient, helping them plan for, and mitigate against, the unexpected.
Events that impact the energy industry can break anywhere, anytime. It could be a natural disaster that disrupts the supply chain, a refinery explosion shutting down operations and putting employees in danger or a political decision that impacts oil & gas production and prices. Knowing about these critical events at the earliest possible moment allows for a faster, more informed response.
What are the key challenges for energy companies when it comes to driving better operational efficiencies?
The energy industry can be physically high risk and is susceptible to a great number of outside forces, both political and environmental. Although day to day work can be uneventful, when something does happen, it can escalate quickly.
By having the most current information, companies can drive operational efficiencies across the board and help to mitigate issues that could impact operations. For instance, natural disasters can put a sudden stop to refineries, while firms operating in politically sensitive areas or conflict zones may be presented with higher security risks when a local incident occurs. By capitalising on alternative data, firms are able to get the full 360 view, helping to minimize the impact when the worst happens and ensure operations can adapt accordingly. Whether that's ensuring staff are alerted to any incident as soon as possible and are appropriately evacuated, through to finding alternative supply routes, should there be issues with the chain. The challenge lies in identifying and refining pertinent and impactful information from the abundance of sources that social media provides, then translating it into actionable decisions.
Likewise, responding to changes in supply and demand or navigating fluctuating oil prices, can be pivotal signals for finance traders. Access to alternative data allows energy firms to stay on top of these external factors, ensuring their financial strategy is reflecting real world events, the very moment they happen.
This real-time knowledge is also powerful in making fast-acting decisions and mitigating further risk when it comes to corporate communications. During an oil disaster, for example, brands must determine how they will respond from both an external and internal perspective, to safeguard the reputation of the company. With the right tools and an instant view of all conversations taking place, corporate security teams can react, respond and rectify security issues efficiently in real-time.
What is the value of real-time information for professionals in the alternative and renewable energy space?
The renewable energy industry operates in a volatile and unpredictable environment. While these events are uncontrollable, getting the full view on incidents as they unfold offers a valuable opportunity to manage the assets and people that mean the most to an organization.
Energy professionals need to to make rapid decisions, and having the view on social media conversations is essential to this. For example, an explosion ripped through a major natural gas facility in Austria in December 2017, killing one person and injuring more than a dozen others. The news first broke on Twitter by an eyewitness who had snapped a photo of flames in the distance. The event impacted gas supplies across Europe, and news of the explosion sent gas futures soaring.
When energy professionals can't attend global industry events in person, they can sometimes rely on attendees who share photos and quotes on social media in real-time. As an example, on January 31, 2018, a permit for construction and operation was granted to Nord Stream 2, a gas pipeline project that will connect Russia with Germany in German territorial waters. A day before its approval, an industry executive argued that the proposed pipeline would be positive for Europe during a speech at the European Gas Conference. Shortly after this speech, a Tweet in Russian surfaced with information about a forthcoming approval. This decision will have long-term impacts on the European natural gas industry and put pricing pressure on liquefied natural gas suppliers globally, as this new supply comes on line in 2019.
In an industry where time is everything and where seconds, not minutes, can cost lives, being able to have the latest information gives energy firms the competitive edge they need.
What are some of the successful ways AI and real-time information are being implemented in the energy space to streamline operations?
Artificial intelligence is more than just a buzzword; it's allowing energy companies to streamline their operations by eliminating inefficiencies in production. AI powered tools, like Dataminr, help firms make sense of the vast sets of social media data to confidently leverage information from on-the-ground events and enabling them to make the right decisions in the moment.
For stakeholders within an energy company, for example, a flaring incident at a refinery that causes a "volcanic eruption" in the night sky is need-to-know news. This happened at a CEPSA refinery in Huelva, Spain on April 17. The situation was first noted in a Tweet — with dramatic photos by a local education professor who happened to be passing by. A second photo-supported Tweet appeared two minutes later, from an eyewitness with fewer than 3,000 followers alluding to ongoing issues at the facility by stating "every night, black smoke." This type of high-risk event has implications across a company - from corporate security, communications to finance - after all, negative public perception can have a damaging impact on a firm's bottom line.
Often the first report of an incident comes from an unknown source, not from a major news channel and it's unlikely to be from someone you happen to be following on Twitter. To stay ahead and gain an information advantage, energy professionals need to look beyond their existing news filter bubble and towards alternative data sources.
How are energy professionals using big data at the various levels of their operations?
Renewable energy can be unpredictable because of weather-related events, and climate change is increasing the occurrence and magnitude of such events. How is real-time information helping businesses stay ahead amid unpredictability?
For alternative energy companies relying on weather as an energy source, real-time information is essential to help them keep up with rapid changes and make important decisions. On a cloudy day, a renewable energy company relying on solar power will need to adjust its operations to account for this, and the latest information can keep them up to date on these weather changes.
With the progression of climate change, the energy sector has to stay prepared for year-round natural disasters happening on a greater scale, as the world shifts away from typical disaster "off seasons". Having a handle on real-time information allows companies to be notified of natural disasters in the moment, so they can make proactive decisions to aid their enterprise, employees and customers. This is also beneficial for energy traders, enabling them to trade ahead of massive market shifts, caused by natural disasters, which can halt energy supplies and trade.
What examples can you provide around how Dataminr has helped mitigate risk through real-time data?
Weather by its very nature is unpredictable and with hurricane season entering its peak season, it's critical that energy companies stay in-the-know on breaking news around the natural disasters that could have a significant impact on their operations.
Ultimately, you can't predict a hurricane but you can mitigate for it. During last year's catastrophic Hurricane Harvey, Dataminr's alerts were not only able to help first responders react to areas with the greatest infrastructural need, but also companies in the energy space as they worked to secure their assets and supply chain in the wake of the devastating damage. When the Port of Houston closed due to the damage, Dataminr alerted its clients who were then able to quickly make alternate plans for shipping. In this sense, social media data was the signal that kicked off the spark, helping firms take action to protect operations and prevent downtime.
The energy industry has always been reactive to the elements and mitigating risk, be that environmental, political or fiscal, has always been a key challenge. Furthermore, in a high risk industry ensuring that employees and local citizens are safe is of paramount importance. By not only having all the information to hand, but having the right information instantly, energy firms can vastly reduce risk - basing their decisions not on educated guesswork, but true insight.
About Dataminr
Dataminr offers real-time alerts to its clients in Corporate Security, PR/Communications, News, the Public Sector and Finance Services. For more information, go to: https://www.dataminr.com
The content & opinions in this article are the author's and do not necessarily represent the views of AltEnergyMag
---
Comments (0)
This post does not have any comments. Be the first to leave a comment below.
---
Post A Comment
You must be logged in before you can post a comment. Login now.
Featured Product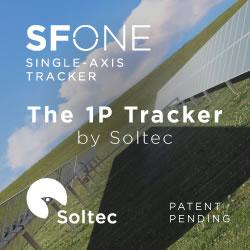 SFOne is the 1P single-axis tracker by Soltec. This tracker combines the mechanical simplicity with the extraordinary expertise of Soltec for more than 18 years. Specially designed for larger 72 an 78 cell modules, this tracker is self-powered thanks to its dedicated module, which results into a lower cost-operational power supply. The SFOne has a 5% less piles than standard competitor, what reduces a 75% the labor time.