Nevada led the renewable energy pack by voting in favor of Question 6, with 59 percent of voters approving the measure. Known as the Renewable Energy Standards Initiative, it will require Nevada to source at least 50 percent of its electricity from renewable sources by 2030
The Connection Between Alternative Energy Technology and Building Trends in the Intermountain West
Brooke Faulkner
The 2018 midterm elections heralded a major political shift, but it also ushered in changes to alternative energy policies, especially in the intermountain west.
Nevada led the renewable energy pack by voting in favor of Question 6, with 59 percent of voters approving the measure. Otherwise known as the Renewable Energy Standards Initiative, Question 6 will require Nevada to source at least 50 percent of its electricity from renewable sources by 2030.
Nevada's Housing Market: An Uphill Battle
The widespread approval of alternative energy solutions in the Silver State comes in the wake of emerging trends in the real estate sector. Nevada's housing market was hit hard during the Great Recession and has yet to bounce back. In fact, Nevada and several surrounding states, also part of the intermountain west, have some of the highest peak-to-trough drop rates in the country.
Put simply, "peak to trough" is the stage from the end of a market's period of growth (its highest growth) to the ultimate bottom, or lowest point. Other intermountain west states joining Nevada in this category are Utah, Idaho, and Arizona. The housing market has nearly stabilized in all four states, with housing alternatives that are more sustainable taking center stage.
Arizona and the Tiny House Revolution
The housing market rebound in the intermountain west goes hand-in-hand with the region's alternative energy growth patterns. According to the Environmental Defense Fund (EDF), Arizona boasts almost 3 GW of installed wind and solar statewide, which has the potential to power more than a half a million homes.
Arizona and its intermountain west neighbors are leaders when it comes to alternative dwelling spaces, such as tiny houses.
Sustainability is the cornerstone of tiny house construction. Tiny houses are usually built with eco-friendly, sometimes upcycled, materials, and a combination of rooftop solar panels and battery banks for power storage typically meet the minimal energy needs of tiny home dwellers.
Tiny house construction best practices are those that are mindful of materials used. For example, they may feature plenty of windows to let in sunshine, an approach referred to as passive solar.
Building materials, from flooring to kitchen tile, are carefully chosen to make as little of an impact as possible. Bamboo is a major trend in sustainable flooring for tiny homes. The lightweight material soars above its closest competitor, hardwood, when it comes to its environmental footprint. Bamboo completely regenerates in about 5 years, while hardwoods take at least 40 years to regenerate.
RV Living in the Spud State
In Idaho, many people are eschewing rent and mortgage payments altogether by choosing to live in alternative forms of housing, including RVs. Those individuals appreciate a lower overall cost of living and the freedom to travel whenever they please.
The majority of individuals living a nomadic life do so in order to reduce their carbon footprint. And those who are no longer tied to the grid are unknowingly helping to combat energy sprawl.
The nomadic lifestyle isn't without criticism, however: RVs are notorious gas guzzlers. A Class C RV, the most popular size in the U.S., emits thousands of pounds of carbon annually. But that high carbon output can be offset if an RV is parked for a significant portion of the year, or if a rooftop solar panel is installed to handle the vehicle's energy needs.
Final Thoughts
Alternative energy is here to stay, if the country's newest clean energy initiatives are any indication. While it remains to be seen if housing trends such as RV and tiny house living are viable over the long-term, the intermountain west is paving the way towards a more sustainable future.
*Image https://www.pexels.com/photo/silver-and-black-solar-panels-on-snow-covered-ground-159160/
The content & opinions in this article are the author's and do not necessarily represent the views of AltEnergyMag
---
Comments (0)
This post does not have any comments. Be the first to leave a comment below.
---
Post A Comment
You must be logged in before you can post a comment. Login now.
Featured Product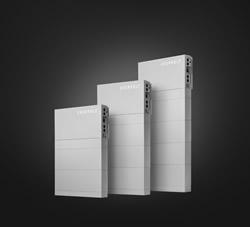 Panasonic's Total Home Energy System is built to deliver. The same battery technology we use to power the world's most advanced electric cars is now available to power your home. But it doesn't stop there. The all-in-one renewable energy system pairs Panasonic solar panels with Evervolt™ batteries to offer your customers a complete solar + storage solution, manufactured and warrantied by a company you know you can trust. In stock now.