The Lithium Iron technology possesses superior thermal and chemical stability, which provides better safety characteristics. Lithium phosphate cells are incombustible, and are more stable under overcharge or short circuit conditions.
Lithium Iron Batteries for Energy Storage
Brandon Williams, CEO & Lead System Designer | Iron Edison Battery Company
Tell us about Iron Edison Battery.
Based in Denver, Colo., Iron Edison Battery Company offers Nickel Iron and Lithium Iron batteries for solar energy storage, as well as complete solar system design services. The Iron Edison team has designed thousands of off-grid and battery backup systems ranging from large-scale commercial systems in the US to rural solar energy systems for small mountain villages in Nepal. Both its Nickel Iron and Lithium Iron batteries are longer-lasting, more durable alternatives to lead acid batteries.
Compared to other Lithium Batteries on the market, what differentiates Iron Edison's Lithium batteries?
a. Lithium Ion (LiCoO2) vs. Lithium Iron (LiFePO4):
Compared to other lithium batteries, most people do not realize there are several lithium battery chemistries on the market today. A lithium-ion battery (Li-ion) is rechargeable battery with lithium cobalt dioxide (LiCoO2) or lithium manganese oxide (LiMn2O4) as a cathode. The problem with Lithium- ion batteries is that there is a risk of thermal runaway in larger systems. This is why other companies have to add a cooling system to their product, to keep the battery from overheating and catching fire.
The Iron Edison lithium Iron Phosphate battery is also a rechargeable type of battery, but made with lithium iron phosphate (LiFePO4) as the cathode material. The Lithium Iron technology possesses superior thermal and chemical stability, which provides better safety characteristics. Lithium phosphate cells are incombustible, and are more stable under overcharge or short circuit conditions. They can withstand high temperatures without decomposing, is not prone to thermal runaway, and the chemistry overall offers a longer life cycle. This is why Iron Edison only uses the safest and longest lasting Lithium chemistry in their batteries.
b. Iron Edison's Warranty:
What makes our Lithium batteries different is our warranty. We offer a 10 year warranty to our customers, even if they are using the battery in an off-grid situation or cannot connect their battery to the internet. Unlike the Tesla Powerwall, which requires an Internet connection to qualify for warranty coverage, the Iron Edison 4LiFe battery can provide energy security without online monitoring. The Iron Edison Lithium battery has an expected cycle life of 7500+ cycles at 80% depth of discharge. Like all other Iron Edison batteries, the Iron Edison lithium battery also comes with a 10 year warranty, and lifetime technical support.
c. Battery Size:
Iron Edison offer two different types of lithium batteries.
The 4LiFe battery is Iron Edison's newest lithium battery. The 4LiFe battery starts at 100Ah at 48 Volts (4.8kWh), and is also available in 200Ah 48 Volts (9.6kWh) and 300Ah 48 Volts (14.4kWh). We recommend that this battery can operate in parallel from two to four units to achieve up to 1,200Ah at 48 Volts (61.6kWh). These batteries are small, light weight, and easy to use. They come with an integrated battery management system, that allows the battery to charge and discharge at a super fast rate.
In addition to our newest 4LiFe series of LiFePO4 batteries, Iron Edison proudly assembles the highest capacity 48 Volt Lithium Iron batteries for solar, battery backup, off-grid, and energy security. These batteries are made for customers who need a large Lithium battery, and cannot find it anywhere else. These start at 1400Ah at 48V (72.8kWh) and go up to 5,600Ah at 48V (291kWh). Some projects require big batteries, and at Iron Edison we can deliver that solution.
What makes Iron Edison's Lithium Iron batteries different from lead acid batteries?
The Iron Edison 4LiFe battery is a sealed maintenance free battery solution that can provide decades of reliable and worry free energy storage for your off grid or grid interactive energy system. Compared to Lead Acid batteries, the Iron Edison 4LiFe Lithium battery will last 20+ years, or at least four times longer than any lead acid battery on the market. Iron Edison also offers a 10 year warranty, which you normally will not find on a lead acid battery. From a practical perspective, the 4LiFe batteries are lightweight (about 1/2 the weight of lead acid) and can be easily moved around to replace your current lead acid battery.
What type of maintenance do Lithium Iron batteries require to maintain maximum efficiency? How does this compare to other types of batteries.
Lithium Iron batteries are a sealed, maintenance free battery so there's no maintenance whatsoever. Once the battery is installed the customer will likely never touch the battery again.
Most flooded batteries require periodic watering to replenish the liquid electrolyte lost due to the electrolysis from charging.
Flooded lead acid batteries also require periodic equalize charging to keep the individual cell voltages balanced, and taking specific gravity measurements of the acid electrolyte to determine each cell's health.
Is the Iron Edison Lithium battery compatible with 48V systems?
Iron Edison lithium batteries are compatible with all industry-leading 48V inverters and charge controllers such as Schneider Electric, Outback Power, Magnum Energy, MidNite Solar and SMA. When a customer or installer needs to replace their current battery, this saves time hunting for compatible parts, giving them a faster and more convenient installation experience.
You offer complete Starter Packages on your website. Is this something a home owner can buy and install or do you suggest using a professional installer for this?
Most of our Complete Systems can be installed by an above average handyman using the installation manuals that come with the products and Iron Edison's free lifetime technical support. There may be some circumstances however where local codes and incentive programs require the system be installed by a licensed professional.
What kind of advice and support do you offer Solar Installers who are expanding there offerings to include energy storage?
Solar professionals who are members of the Iron Edison Partner Program can take advantage of consultation and system design assistance; whatever they may need to help them sell more ESS.
In 2018 where did you see the biggest growth in demand? Off-grid or grid-tied, Residential or Commercial use.
We have seen growth in a number of markets, from residential off grid customers building new homes or looking for replacement batteries for an existing system, as well as a growing interest in grid interactive battery based systems that provide battery backup, demand charge reduction and time of use rates.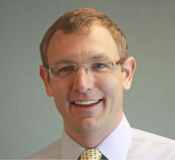 About Brandon Williams
Brandon Williams founded Iron Edison in 2010 with a passionate focus on high-tech batteries for solar, off grid and grid backup. As lead system designer at Iron Edison, Brandon has energized thousands of people about using Nickel Iron and Lithium Iron batteries. As CEO, Iron Edison has continued to grow its Colorado-based sales, distribution and lithium assembly center.
The content & opinions in this article are the author's and do not necessarily represent the views of AltEnergyMag
---
Comments (0)
This post does not have any comments. Be the first to leave a comment below.
---
Post A Comment
You must be logged in before you can post a comment. Login now.
Featured Product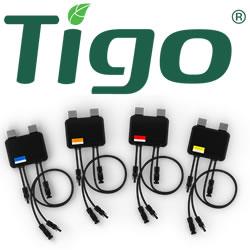 Tigo will announce the new product launch of the patented UHD-Core TS4-A (Advanced Retrofit/Add-on) Platform at SPI 2019. The new TS4-A-M (Monitoring) & TS4-A-S (Safety) units have improved lightweight hardware and lower labor costs to address a range of functions and budgets. The TS4-A-M allows module-level monitoring via Tigo's SMART Website & App. The TS4-A-S is UL-certified as a rapid shutdown solution for residential and C&I PV system. Both units join the Tigo's multivendor solution that works with almost any inverter and smart module in the global PV market. Contact sales@tigoenergy.com for pricing, shipping, and availability in Q4'19.