Our Energy Storage Partner (ESP) program has now expanded to 18 battery brands, and many of them will be on display in our booth including Trojan, SimpliPhi and Discover. Booth #4629

SPI Q&A with | Morningstar Corporation
Tell us about your company.
We're entering into our second quarter-century as a company this year! Hard to believe that it's been 25 years since Morningstar was founded by Lee Gordon and Ken Gerken. It was actually their second start-up in the emerging solar energy field. Their new company, Morningstar, went on to set standards and break records, and established benchmarks which stand tall 25 years later: over four million products sold to mission-critical customers in diverse industry sectors, well over 100 distributors on six continents (and even a loyal installer following in Antarctica), and one of the lowest hardware failure rates in the industry.
Your company will be exhibiting at SPI & ESI 2019, what is it that makes this an important event for your company?
Every show is important for us since we are an exceptionally stable and dependable supplier in what has been a very volatile industry. It's easy to lose count of how many times our in-kind competitors have changed ownership and leadership. Morningstar, in comparison, is employee-owned with the same management since 1993. We like to say our own reputations literally ship with every product for that reason. And it's for that reason SPI is extremely important to us—it's one of our leading opportunities to stay face-to-face with our customers, and spend quality time with them.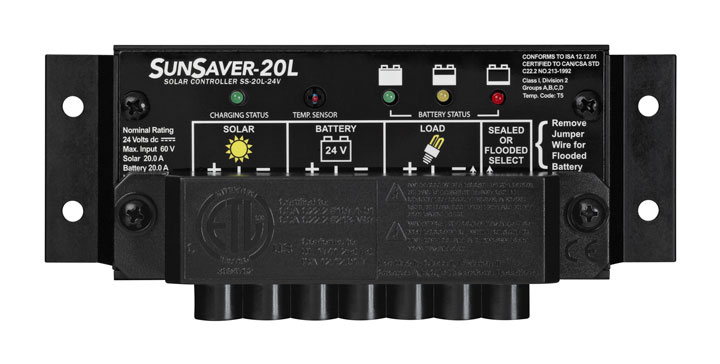 What makes your booth a must visit for SPI & ESI 2019 Attendees?
Our Energy Storage Partner (ESP) program has now expanded to 18 battery brands, and many of them will be on display in our booth including Trojan, SimpliPhi and Discover. This is the program where Morningstar collaborates with leading lithium and other advanced-technology storage brands to pre-determine and publish all settings required to easily add advanced storage to new and existing systems. By working with the battery companies we help ensure that installers wanting to upgrade don't have to bounce between a storage and a hardware company—we've done the work for them. We're also showing new capabilities and enhancements of some of our most popular products.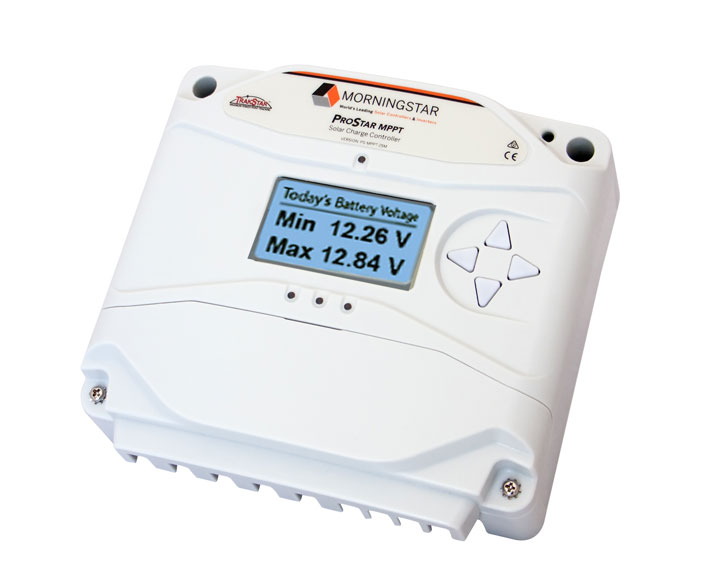 SPI & ESI 2019 has many educational sessions, forums & Demo's, is your company involved in any of them this year?
Our our sales engineer John White will be presenting a talk on "Upgrading New and Existing Systems with Lithium Batteries - How to do It without Anxiety" on Wednesday September 25th from 12:00 to 1:00 PM, in Storage Central Theater. This session will first explore the various types of advanced energy storage on the market today (ranked in order of popularity) and rate them in comparative safety and ease of installation. Second, it will highlight battery manufacturers working with selected solar charging and power conversion manufacturers to achieve more integrated systems and eliminate much of the legwork normally required to adapt lithium technology to new and legacy systems. We've also been invited into several poster presentations, so are going to be very active at this particular SPI.
When you get a chance to walk the exhibit hall floor yourself, what is it you will be most interested to see? Any educational sessions, pavilions etc. you plan on attending?
I tend to focus on power-conversion technology myself, particularly storage-connected types. That seems to be a growing area of interest in the industry in general. This includes manufacturers as well as talks and sessions.
Energy Storage is undertaking rapid advancements and growth. Give us an idea on how your company and product is being utilized now for energy storage.
Morningstar started as a charge controller company and today is one of the most recognized brands in that field—today much of the industry considers us the charging experts. As we say the solar charge controller is the systems "heart and brains," and a necessity for optimum performance and battery health in any system incorporating storage—even purely DC systems without an inverter rely on charge controlling. So really, it would be very difficult to tell you how our products are used without storage—you'll find them in lighting systems, mines, oilfields, telecommunications sites, agricultural and industrial applications, and pretty much anywhere solar is connected to storage.
The largest off-grid residential system in world history uses Morningstar charging technology: Tozzi Green in Peru. Tozzi is an Italian company we've partnered with in bringing electricity to over 200,000 homes and 3,000 community centers in Peru—and some one million people— currently without it. The program provides a "DC energy box" to these homes with a high-tech battery sealed inside and a small solar PV array to power the home; homeowners can easily set it up and activate it themselves and have access to enough electricity for basic needs. Tozzi turned to Morningstar to manufacture the very specialized enclosure and on-board electronics that make such a system possible.
Give us your thoughts on what the future holds for energy storage.
As the above-mentioned Peru project demonstrates, solar plus storage is the future. Solar is becoming the go-to technology for rural electrification and remote site powering around the globe, and in that role is firmly attached to storage to deliver electricity 24/7. While interest grows in the developed world for storage as an add-on enhancement to renewable power generation, in the developing world, the off-grid industrial world, and in other sectors storage is not the wave of the future—it is the present state of the art, one that continually improves. We're improving with it, as evidenced by our track record and unique footprint in the field.
The content & opinions in this article are the author's and do not necessarily represent the views of AltEnergyMag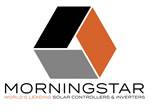 Morningstar Corporation
Morningstar Corporation is the world's leading supplier of solar controllers and inverters. Proven on all seven continents and in a myriad of off-grid solar electric powering applications, Morningstar's products have been delivering the industry's best overall customer value for more than twenty-five years. Setting new standards in performance, innovative features, quality and reliability Morningstar's products are an integral power electronic component in more than two million PV power installations.
Other Articles
We've actually secured a training event room on the first day of the show (February 14th) and will be holding product training sessions the entire day.
There are over 1,600 off-grid inverters out there now in our power class, and coming out with 6 more means we had to make them exceptional. They are– the polar opposite of "me too" thinking, designed for "mission-critical" industrial applications.
GEL, AGM (Absorbed Glass Mat), and Flooded batteries are all lead-acid batteries. The primary difference is how the electrolyte is handled. Each type of battery has its own optimal charging characteristics.
---
Comments (0)
This post does not have any comments. Be the first to leave a comment below.
---
Post A Comment
You must be logged in before you can post a comment. Login now.
Featured Product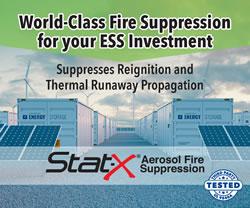 Stat-X® condensed aerosol fire suppression is a solution for energy storage systems (ESS) and battery energy storage systems (BESS) applications. Our Stat-X condensed aerosol fire extinguishing product was tested for efficacy in suppressing li-ion battery fires. It was found that the product successfully extinguished single and double cell battery fires. This testing was conducted in parallel with a large battery fire testing program on behalf of a large energy storage company.