The QB2 and Miniflashing™ are the future of QuickBOLT and solar mounting. We have seen tremendous growth throughout the US, especially on the east coast where Asphalt Shingle roofs are more prominent. Booth #1527

Q&A with | QuickBOLT
Tell us about your company.
QuickBOLT is the creator of the patented QuickBOLT with Microflashing®. Our innovative leak-proof Microflashing® system is installed without removing nails and staples of lifting shingles, saving installers time and money. The QuickBOLT with Microflashing® can be used on Asphalt, TPO, and EPDM roofs. We also provide mounting solutions for Tile, Stone Coated Steel, and Metal roofs.
Your company will be exhibiting at Intersolar North America, what is it that makes this an important event for your company?
Intersolar is an important event for us because we love getting to meet with our customers in person. It is extremely helpful for our customers to see and touch our products. We always say that presentation without demonstration is just conversation, so we love being able to demonstrate how our products work.
What makes your booth a must visit for Intersolar Attendees?
Installers are going to want to visit our booth at Intersolar because we are going to be showing two brand new revolutionary products!
The QB2 is our most advanced QuickBOLT design yet, with error proof compression and only 3 components. It has all of the qualities our customers love about the Low Profile QuickBOLT and it makes using sealant optional. We are also introducing our new Miniflashing™, which works in tandem with our Microflashing® systems and allows installers to completely get rid of sealant altogether!
When you get a chance to walk the exhibit hall floor yourself, what is it you will be most interested to see? Any educational sessions, pavilions etc. you plan on attending?
Most of our focus at this years Intersolar will be on showing our new products and meeting with and answering any questions customers may have. When we do have a chance to talk the floor, we will be on the lookout for other new products hitting the market.
What are you projecting for 2020? Do you see more growth or turmoil ahead for solar and the economy?
We believe that 2020 is going to be the year of the QuickBOLT. The QB2 and Miniflashing™ are the future of QuickBOLT and solar mounting. We have seen tremendous growth throughout the US, especially on the east coast where Asphalt Shingle roofs are more prominent. There is really no other mounting system out there that is easier or faster for installers to use, or that can seal a roof penetration more completely.
What are the biggest challenges facing the solar industry in 2020?
As the ITC reduction decreases there will be some homeowners that will not get enough value to justify going to solar. This will put pressure on suppliers to reduce their prices or develop lower cost components.
Do you think the solar industry is in a good position to grow through what may be a bumpy next few years?
We strongly believe that Solar will continue to grow. There are many people, like me, that want to be part of the solution. I just added solar on my home, not because I am not getting any savings, but I just felt like it was the right thing to do. I think more and more people are taking this stance and if prices come down, there will be more incentive to add solar to their homes.
The content & opinions in this article are the author's and do not necessarily represent the views of AltEnergyMag
QuickBOLT
QuickBOLT is known for their patented Microflashing® and BoltSeal™ powered mounting solutions, and have been working with solar installers for nearly a decade to make solar installation easier than ever before. Today, QuickBOLT has a wide range of innovative products for mounting solar panels onto residential roofs. QuickBOLT can produce custom products from start to finish in 60 days and are continually working with installers to deliver the exact products needed for any type of roof.
Other Articles
Many contractors in today's market falsely believe that to install solar on a Stone Coated Steel roof they must first remove the stone coated steel and then install asphalt shingles to create a flat area to install the new solar system. This is not true.
There's a goldmine of solar installations out there waiting to be claimed. Adaptable teams could take advantage of the gap in the market and open an entirely new line of income for their businesses if they only looked a bit further than they are currently.
Another new product we're excited about is our EPDM Conduit Mount for Asphalt Shingle, EPDM & TPO roofs. This mount offers great flexibility in bundling cables and wires. It is also a deck mounted product, so skip the rafters and install anywhere on the roof.
---
Comments (0)
This post does not have any comments. Be the first to leave a comment below.
---
Post A Comment
You must be logged in before you can post a comment. Login now.
Featured Product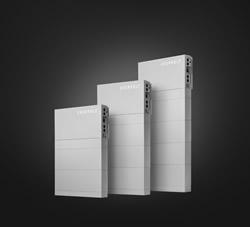 Offer homeowners best-in-class solar and energy storage in one money-saving bundle. Panasonic's new EverVolt™ Series modules come in 350W, 360W, 370W & 380W models and work seamlessly with their EverVolt battery storage - all warrantied by one of America's most trusted brands.