How to call the wider group of companies which bring to market innovations that could replace existing technologies with more environmental-friendly ones, even if their primary goal doesn't strictly align with the definition of Green Tech?
Green Software – A New Trend for a Better Planet
Marie-Pierre Garnier, VP | Cortical.io
Green Tech has been around for the past twenty years but has only gained traction recently due to the rising concerns about global warming. The green tech and sustainability market was valued at $11.2 billion in 2020, and it is expected to reach $36.6 billion by 2025. That's a compound annual growth rate of 26.6%.
Strictly speaking, green technology or "Green Tech" is a "technology whose use is intended to mitigate or reverse the effects of human activity on the environment" explains the Oxford English Dictionary. For the Greentech alliance, Green Tech companies are founded with the purpose of protecting the environment, have a science-based, measurable impact and do not engage in greenwashing. This definition mostly encompasses companies involved in recycling, producing clean water, or using alternative energy sources like solar or wind power.
How to call the wider group of companies which bring to market innovations that could replace existing technologies with more environmental-friendly ones, even if their primary goal doesn't strictly align with the definition of Green Tech? For example, IT solutions that have less impact on the environment than conventional ones? The terms Green Software and Sustainable Software are getting momentum, as different initiatives in Europe and in the US show.

What is Sustainable Software?
Sustainable software, for example, uses energy-efficient algorithms that perform computing operations quicker and more effectively than standard software (which can be real energy hogs – see my article How to Reduce the Carbon Footprint of AI?). IT experts have come up with 8 principles of Sustainable Software Engineering, in order to measure eco-friendliness and to spread best practices. As Assim Hussain, Green Cloud Advocacy Lead at Microsoft, notes, "A sustainable application takes responsibility for electricity it consumes and is architected to consume as little as possible." It should also be flexible enough to run workloads when the carbon intensity is low (carbon intensity being a measure of how much carbon emissions are produced per kilowatt-hour of electricity consumed). Studies show that such a behavior can bring emission savings between 45% and 99%.
The Information and Communications Technology sector is expected to account for 14% of the world's carbon footprint by 2040. However, there are no regulatory requirements limiting the energy consumption of software products. Hence the initiative of a team of researchers in Germany who created a potential certification scheme for sustainable software: the "blue angel label for resource- and energy efficient software". Among the certification criteria, controllability (the ability to configure software according to individual needs), sufficiency (new software versions should not require more computing power except if absolutely necessary) and power awareness (managing the energy consumption of hardware as efficiently as possible) play a big role, but also the transparency and modularity of the software. For the European Digital SME Alliance, openness and interoperability are crucial factors in green technologies.
The software world is turning green
In the US, all tech giants heavily communicate about the rising share of renewable energy sources in their energy consumption, or their goal to be climate-neutral in the near term. In December 2020, Amazon became the world's largest corporate purchaser of renewable energy, with 187 solar and wind projects across the globe and projects to power all its operations with renewable energy by 2025. Google has been a carbon neutral company since 2007 and claims that its data centers use roughly half the energy of a typical data center. Being green is essential to please both investors and customers and has become part of central part of corporate strategy – as shows the listing of the top ten green software companies.
Not surprisingly, global initiatives to promote sustainable software are launched by the private sector. Recently, Microsoft has initiated the Green Software Foundation, together with the Linux Foundation. The goal is to build an ecosystem of people, standards, tooling, and practices to reduce carbon emissions caused by software development. One of their activities will be to develop a certification scheme and training courses for green software developers. Another field of action concerns the development of standards for the software industry as a whole. The declared target is to reduce greenhouse gas emissions by 45% by 2020, in accordance with the Paris Climate Agreement.
Are you buying Green Software?
As research done by Cap Gemini shows, a large portion of consumers care about the environmental practices and values of the companies they buy from – 66% choose to purchase products or services based on their "environmental friendliness." This phenomenon is not limited to the B2C sector. Soon, corporate social responsibility will imply that procurement verifies the sustainability of a software solution before the purchase order is signed – "sustainable procurement" is one of the big trends in 2021.
An enterprise that thrives to be sustainable should seek to buy green IT solutions – software that is designed to make the most energy-efficient use of hardware. "Companies can make software an integral part of their sustainability efforts by judging its performance on its energy efficiency as much as on traditional parameters … and by including green practices and targets as criteria for CIO performance reviews," notes the Harvard Business Review.
At Cortical.io, we are proud to have developed a highly efficient algorithm to process large volumes of unstructured text documents. Based on sparse binary vectors and Boolean operators, our Semantic Folding-algorithm performs complex computational operations on text very fast and with a small memory footprint. Our solutions necessitate comparatively little training material to achieve high levels of accuracy. Overall, their implementation from training to production requires less computing power, in other words less energy than similar software solutions.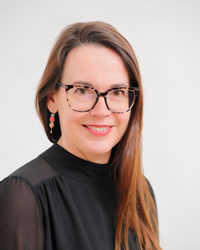 About Marie-Pierre Garnier, VP at Cortical.io
Marie-Pierre has been following the artificial intelligence and natural language processing markets for more than 10 years. She is particularly interested in the sustainability aspects of business software solutions and has written several articles about the subject. In her previous role at the Information Retrieval Facility, MP was facilitating the knowledge transfer between industry search experts and information retrieval scientists.
The content & opinions in this article are the author's and do not necessarily represent the views of AltEnergyMag
---
Comments (0)
This post does not have any comments. Be the first to leave a comment below.
---
Post A Comment
You must be logged in before you can post a comment. Login now.
Featured Product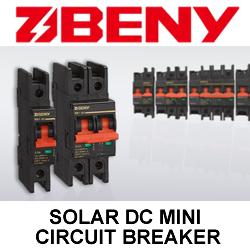 The BB1-63 modular miniature circuit-breakers can be used in solar DC circuits up to 1200 VDC (4-poles execution). Application in solar DC circuits, battery energy storage systems and UPS. Arc flash barrier design keeps solar equipment more safe and reliable. For DC circuit over-current protection.