While cars and vans make up the majority of vehicles on the roads, commercial vehicles (CVs), such as buses and heavy goods vehicles (HGVs), still contribute to UK transport emissions, but have so far evaded similar restrictions.
Electrifying Commercial Vehicles
Simone Bruckner, Managing Director | Cressall
The UK Government's ban on new petrol and diesel vehicles by 2030 sparks landmark change for the transport sector, which accounts for a third of carbon dioxide (CO2) emissions. However, the proposed ban only includes cars and vans, with the decarbonisation of other road vehicles remaining uncertain. Here Simone Bruckner, managing director of power resistor manufacturer Cressall, looks at the potential of electrifying commercial vehicles.
At the end of September 2020, there were over 164,000 pure-electric cars on UK roads. The increasing environmental awareness of drivers, paired with the incoming ban, means this figure is set to rise significantly over the next decade.
While cars and vans make up the majority of vehicles on the roads, commercial vehicles (CVs), such as buses and heavy goods vehicles (HGVs), still contribute to UK transport emissions, but have so far evaded similar restrictions.
Commercial problems
A large roadblock in the electrification of commercial vehicles is low driving range. The range of electric batteries has increased considerably over the years, allowing vehicles to travel up to a few hundred miles without needing to recharge. While this may be plenty for the average passenger car, CVs can travel hundred of miles each day and would therefore require frequent charging with consequential inconvenience and delays.
The large size of CVs also poses a problem to electrification, as they need different charging infrastructure to cars and vans. For example, CVs can't simply park up at a supermarket and use a charging point like a passenger car easily can. UK charging infrastructure for large vehicles remains limited, and this logistical challenge means electric CVs would rarely encounter an appropriate charging point on their route.
Bus benefits
Despite the electrification of CVs requiring detailed planning, research and investment and significant changes to infrastructure, the large potential to reduce emissions would make it worthwhile. To put things into perspective, just 200 electric buses can offset emissions from 3,700 diesel cars.
The UK is already working to increase adoption of electric buses, with the Government announcing in 2020 that local authorities could apply for funding of up to £50 million to become Britain's first fully electric bus town.
This is following the successful footsteps of megacity Shenzhen in China, which has 16,000 electric buses and is the world's first and largest completely electric bus fleet. Shenzhen's transition to electric buses has reduced annual CO2 emissions by 440,000 tonnes, while also halving fuel costs.
HGV potential
It's not just buses that hold large carbon-cutting potential. Despite making up just five per cent of road miles, HGVs account for around 17 per cent of UK greenhouse gas emissions from road transport. The Government has recognised that decarbonising road freight will play a role in achieving the UK's target to decrease emissions by 80 per cent by 2050.
However, HGVs are one of the last types of transport vehicle to become electrified. Not only do they require a long range from the battery, but batteries must also be low in weight. HGVS are already carrying heavy cargo, and therefore need an energy storage solution that doesn't add too much weight, which would increase power consumption.
As a result of this, electric HGV development and implementation has been incredibly slow. Out of over 500,000 HGVs licenced in the UK in 2019, only 400 of these were battery electric.
An electric future
Improvements in battery technology are producing energy storage solutions that are lighter and with a longer range. For example, the Tesla Semi HGV that is currently under development can reportedly reach a range of over 600 miles.
However, while the range of batteries is increasing, it remains less than equivalent petrol and diesel vehicles. Implementing an advanced charging infrastructure will therefore have an equally important role in extending the possible journey lengths of electric CVs.
Charging infrastructure could be improved if bus and HGV operators built additional distribution hubs with onsite renewable energy sources, such as wind and solar. This would provide increased charging opportunities for CVs, with enough concentrated power to charge the fleet without putting a strain on the grid.
To reduce the need to stop driving to charge, a type of electric rail or pantograph could be installed onto public roads to charge vehicles as they travel. Sweden has the world's first electrified road, where energy is transferred from the floor rail to the vehicle by a moveable arm that detects its location and comes into contact with it automatically.
Safety first
As electric CVs will travel alongside passenger cars on busy public roads, safety considerations will be equally as important as charging logistics in increasing CV electrification.
Braking is made regenerative in electric vehicles to increase the range of the battery by recycling the excess braking energy back into the system. However, if there is a failure in the system, or the battery pack's state of charge is unable to accept the charge, this excess energy could become dangerous.
Therefore, it's important to incorporate a dynamic braking resistor into the system to dissipate the excess braking energy. Cressall's EV2 water-cooled modular resistor can be used in passenger and commercial electric vehicle applications to ensure excess braking energy is safely dissipated. The EV2's unique design separates the resistor elements from the coolant, providing a high power solution that adds minimal weight.
While a ban on diesel and petrol CVs has not yet been imposed, electric CVs will be an important factor in achieving the UK's decarbonisation targets. Developments in battery technology, along with changes to charging infrastructure, will help increase the adoption of electric power in CVs ― helping to electrify the whole transport system.
The content & opinions in this article are the author's and do not necessarily represent the views of AltEnergyMag
---
Comments (0)
This post does not have any comments. Be the first to leave a comment below.
---
Post A Comment
You must be logged in before you can post a comment. Login now.
Featured Product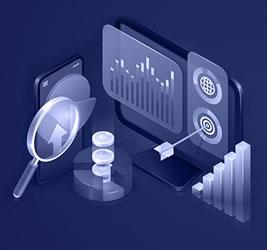 At Precedence Research we combine industry-leading insights with ground-breaking research techniques to help our clients successfully address their unique business challenges and achieve mission-critical goals. Our suite of services is designed to give tailwinds to businesses.