Attendees will see new energy storage options for residential and commercial PV applications with Powerhub (our upcoming energy management system). Meanwhile, Solis will provide attendees with SolisCloud – our latest monitoring platform of interactive experience.

Q&A with | Solis Inverters
Tell us about your company.
Established in 2005, Ginlong Technologies (Solis) (Stock code: 300763.SZ) is an experienced global string inverter specialist, manufacturing products that interact with the utility grid for commercial, industrial, and residential use. Presented under the brand name Solis, Ginlong's technology is optimized for local markets, delivering significant return on investment and accelerating the transition to a more sustainable future.
IHS Markit has ranked Solis as the No. 3 PV inverter Supplier globally. Wood Mackenzie has ranked us No.2 in global single-phase and No. 3 in global three-phase string market share by shipments (MWac). We have also been awarded "Top Brand PV Inverter" by EUPD Research for 7 consecutive years.
Solis was the first publicly owned and listed company with a primary focus on string inverters and the first inverter manufacturer to complete PVEL's (Formerly part of DNV-GL) 3rd Party Inverter Reliability Testing. As the first Chinese inverter company to be UL listed, our inverters are now distributed to most regions, at home and around the world. As a pioneer in the industry, we have over 20 offices and technical after-sales service centers around the world to ensure customers can contact a knowledgeable representative to provide solutions. We are deploying long-term products, insisting on world-class service, placing customers as the priority, and powering the world with clean energy.
Your company will be exhibiting at RE+, what is it that makes this an important event for your company?
Solis' sales have grown steadily since it entered the U.S. market in 2009, and we have been ranked No.2 in the US Single-Phase String Market Share by shipments (MWac) in 2018 (Source: Wood Mackenzie). After Ginlong Technologies went public, we started to focus more on promoting the Solis brand name. RE+ will give our company the opportunity to promote the brand as our team discusses the advantages of the new Solis PV string inverters and accessories to installers and companies. We have added new features to the residential, storage, and 3-phase lines of inverters that we are very excited to showcase in Anaheim. All Solis US inverters have been re- certified to the latest UL 1741 SB test standard and are qualified for installation across North America.
What makes your booth a must visit for RE+ Attendees?
Solis' strong sales team and excellent, local after-sales system.
From field service employees to our CEO, attendees can meet and relax with our sales and after-sales team, see new products, "talk shop" with our product engineers, and/or arrange for productive meetings during the Exhibition. Attendees will see new energy storage options for residential and commercial PV applications with Powerhub (our upcoming energy management system). Meanwhile, Solis will provide attendees with SolisCloud – our latest monitoring platform of interactive experience. This innovative platform has the capability to perform intelligent analysis of data, provide data support for business operation and maintenance, optimize core business processes, and improve user experience through data-driven decision-making.
When you get a chance to walk the exhibit hall floor yourself, what is it you will be most interested to see? Any educational sessions, pavilions etc. you plan on attending?
Every Solis team member working the show has arranged to attend sessions focusing on their sector of the market. As we walk the exhibit hall floor, we will meet with development partners, watch demonstrations of new products, and keep an eye out for business opportunities as well as any new trends.
Alternative Energy is undertaking rapid advancements, be it Solar Power, Energy Storage, or Smart Grid. Data and Automation is a huge part for many companies, give us an idea on how your company and product is utilizing advancements in data and automation.
At the inverter level, we are re-evaluating the installer experience on site and using Bluetooth and other automation technology to streamline commissioning, uploading of firmware, downloads of profiles, identifying and location of faults, and more. With new utility interoperability requirements, all PV string inverters are now two-way communicating devices and Solis is using the SolisCloud as a 2030.5 Client Aggregator. The SolisCloud is now capable of remote control of inverters in the field, and operators can, for example, call for an IV Curve Scan and get results in less than 1 hour. For end customers, the mobile phone becomes their gateway to a new and impactful experience controlling energy use in the home or business.
Give us your thoughts on what the future holds for the Alternative Energy Industry.
The future for RE is nothing short of becoming the baseline energy source for the entire world. Although PV will continue to be the "most flexibly deployable" RE solution, the future might include a lot of geothermal or nuclear fusion, or massive wind systems deployed 12 miles offshore. Hard to say in 2022! But in all possible future scenarios, the RE industry will be employing millions of people across the planet, changing how we live and, with ever greater displacement of fossil fuels, will continue to improve the quality of life on Earth.
Solis is deploying long-term products with an international vision, insisting on world-class service, placing customers as our top priority, and developing technology to power the world with clean energy.
The content & opinions in this article are the author's and do not necessarily represent the views of AltEnergyMag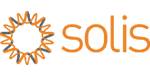 Solis
Ginlong's cost-effective solutions for residential, commercial, and utility-scale users deliver value at every level of the solar supply chain, engaging both homeowners and businesses, as well as power producers and renewable energy investors across the globe. Presented under the Solis brand, the company's solar inverter product line uses innovative string technology to deliver first-class reliability, validated under the most stringent international certifications. Combining a global supply chain with world-class R&D and manufacturing capabilities, Ginlong optimizes its Solis inverters for each regional market, servicing and supporting its customers with its team of local experts.
Other Articles
Attendees can use tablets and phones to get online and check out the SolisCloud monitoring platform with cutting edge features for homeowners and PV system fleet managers.
By combining the dc combiner box, dc disconnects and inverter into one enclosure can be especially profitable in re-powering situations where there has been noticeable corrosion in combiner boxes and at dc disconnect switches / fusing within the array field.
Solar PV systems consist of many components, which are connected by cables and connectors. This is one of the main safety hazards of any solar PV system. In this Solis article we'll share how a connectivity failure could create a security problem and how to prevent it.
---
Comments (0)
This post does not have any comments. Be the first to leave a comment below.
---
Post A Comment
You must be logged in before you can post a comment. Login now.
Featured Product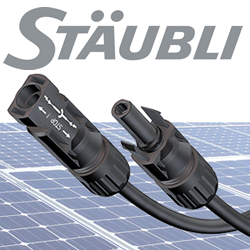 ​Stäubli Electrical Connectors are used on more than 300 GW, over 50% of the PV capacity worldwide. The MC4 family of UL and TUV listed products include connectors, in-line fuses, branch connectors, cable assembly and more.