Although our entry into the stationary energy segment is recent, our ESS container's cells and modules have been rigorously field-tested and established in the CEV market.
Microvast Energy Utility-Scale ESS Solution
Q&A with Zach Ward, President | Microvast Energy
Tell us about yourself and your role with Microvast.
I'm an energy industry veteran with more than 18 years of experience in the solar energy sphere as a senior executive for several of the largest and most active companies in renewable energy. I've executed more than 20 GW of utility and distributed generation solar and 2 GWh of energy storage projects.
As President of Microvast Energy, I'm responsible for the end-to-end management of the energy division. This includes sales, engineering, project management, marketing, and service and support. I also play a key role in the continued development of strategic customer relationships, ensuring a healthy pipeline.
Can you tell us about Microvast and Microvast Energy?
Founded in Houston, Texas, in 2006 as a research and technology-driven company, Microvast has evolved into a global leader in the design, development, and manufacture of lithium-ion battery solutions for commercial electric vehicles (CEV). We have manufacturing facilities in Asia, Germany, and we're in the process of building a 780,000 sq. ft. manufacturing facility in Tennessee. Microvast is actively creating more than 1,000 new American jobs with the expansion of our manufacturing and operations in Tennessee, Florida, and Colorado. We're leading the charge in securing domestic battery production, which will strengthen the U.S. battery manufacturing base and reduce reliance on foreign battery manufacturing.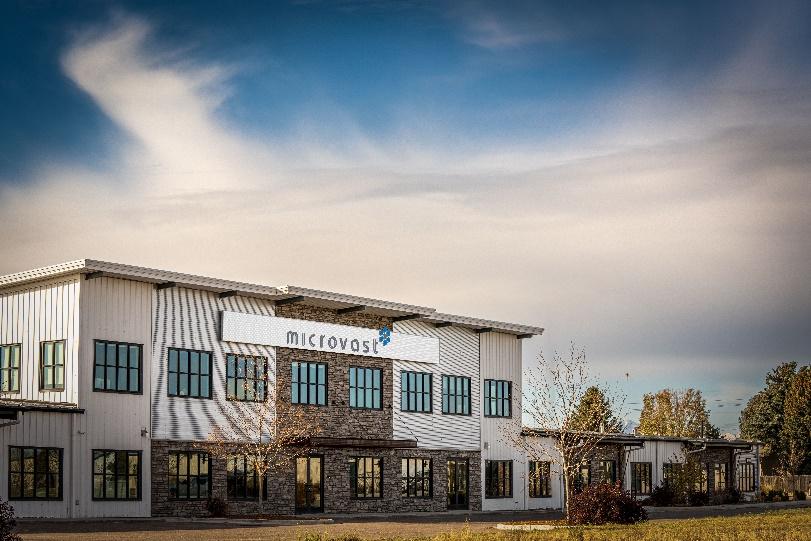 Microvast is known for its cutting-edge cell technology, including very high energy density rates and vertical integration capabilities that extend from core battery chemistry (cathode, anode, electrolyte, and separator) to modules and packs. For the CEV market, we provide a broad portfolio of fast-charging batteries with different chemistries, performance characteristics, and duty cycles to meet the demanding requirements of our customer base.
Microvast Energy is a new division, but our energy storage system (ESS) container's battery cell and module technology is built on the proven performance of Microvast's lithium-ion 53.5Ah NMC cell technology, boasting 235 Wh/kg of energy density built for CEV.
So, although our entry into the stationary energy segment is recent, our ESS container's cells and modules have been rigorously field-tested and established in the CEV market. The bottom line is customers can trust and depend on Microvast's 17 years of proven expertise in lithium-ion battery manufacturing and our experience with greater than 30,000 battery systems operational in over 28 countries.
Why did Microvast decide to move into the energy sector?
It was very much a natural expansion of our product line. We leveraged our lithium-ion battery technology and our product development experience to create an entirely new application for stationary energy storage.
Our timing was perfect, too. With the passing of The Inflation Reduction Act (IRA), there is a significant need for battery cells and modules to be manufactured here in the U.S.
Explain the differences between your energy storage system solution and what's currently available?
One of the key benefits of our ESS container is energy retention. We simply have one of the best batteries out there with much lower degradation than our competitors. This translates into lower CAPEX and OPEX and less capacity risk. We also have a higher roundtrip efficiency which provides our customers with a higher IRR, among many other benefits. Our container also has one of the highest usable energy density levels available at 4.3 MWh per container. For our customers, this translates to fewer containers, a smaller footprint, lower construction costs, and reduced long-term maintenance. Which, in the end, saves our customers significant time and money.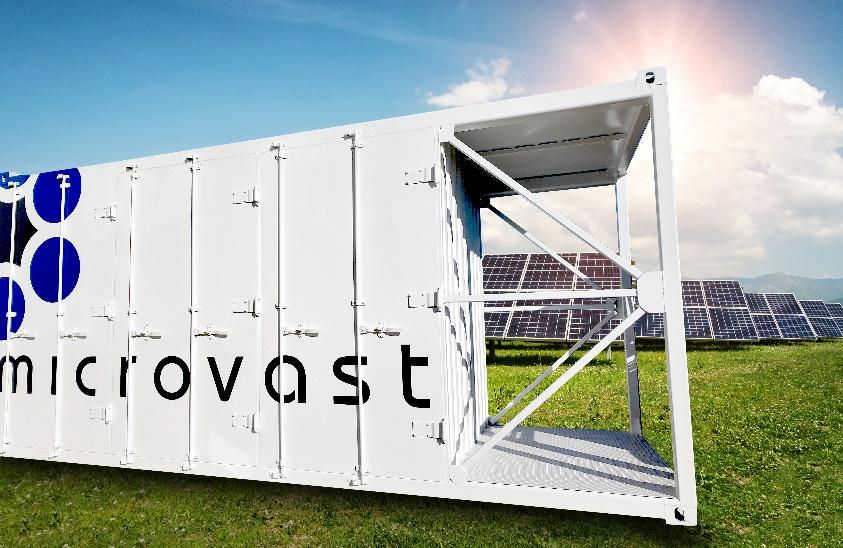 Additionally, our batteries have a very long operational lifecycle at more than 10,000 cycles. And finally, probably the most important benefit of our energy storage solution is the U.S. manufacturing of the battery cells and modules.


Why do you feel your solution is superior?
Our technology is based on 17 years of experience in the CEV industry. This experience translates to us having the know-how to manufacture a superior product for the stationary energy storage segment. The battery cell and module technology we've developed for our ESS solution has been rigorously field-tested for safety, reliability, and longevity.
Our ESS containers are designed for easy transportation, fast deployment, and straightforward field maintenance, which again yields a tangible money- and time-saving benefit for our customers.
We're also U.S.-based. The manufacturing of our battery modules will be at our Clarksville, TN location.
Finally, as a customer-centric organization, after-sales support is a key pillar of our corporate mission and philosophy. Being vigilant in our customer availability is just as important to us as the unmitigated quality of our solution. To us, service is a product and a commitment, not just an obligation.
What applications does Microvast's energy storage system solution address?
Our ESS solution is engineered for utility-scale projects. With its capability to discharge for 4 hours, the container is designed for energy shifting applications such as renewables integration, peak demand, and capacity support.
What are you seeing as the biggest roadblocks in the growth of energy storage, and how will you overcome these?
The most significant hurdles to overcome in the immediate future are manufacturing capacity and utility integration. At Microvast, we have already demonstrated our commitment to overcoming this challenge by investing in domestic manufacturing and research and development. Through these investments, we can ensure that a solution for the U.S. is designed, developed, and manufactured in the U.S.
Utility integration is a proliferation game. Gone are the years of drastic BESS energy price disparity, so through our anticipated installed base expansion and footprint increase, more local utilities and community co-ops will realize our value proposition, especially when coupled with other renewable energy applications such as photovoltaics. The regions and utilities that have been historic holdouts because of price concerns will start to realize the sea change in domestic power generation. It is our job to deliver the reliable, robust, and renowned solutions that we always have.
What are Microvast Energy's plans for future expansion?
After we establish Microvast as an energy storage leader in the U.S., we plan on expanding globally, leveraging our ESS solution, and utilizing our manufacturing facilities in Asia and Europe.
The content & opinions in this article are the author's and do not necessarily represent the views of AltEnergyMag
---
Comments (0)
This post does not have any comments. Be the first to leave a comment below.
---
Post A Comment
You must be logged in before you can post a comment. Login now.
Featured Product
GenStar MPPT is the industry's first fully integrated solar DC charging system, an all-new design with "lithium DNA" from the leader in charge controllers. Out of the box, GenStar is an overachiever-delivering legendary Morningstar quality, efficiency, power and reliability along with the latest in advanced communications and control technologies. All the most installer-requested features are on-board; additional features can be easily added via Morningstar's ReadyBlock expansion technology, with snap-in blocks that provide battery metering and monitoring, signaling and load control, and lithium battery communications/control