With EP Cube, homeowners can work with their installer to determine the necessary capacity and purchase just the right number of modules to store power, from 9.9 kWh to 19.9 kWh, with a narrow gradient of only roughly 3.3 kWh.
EP Cube the First Modular Residential Battery System
Product Q&A with | Canadian Solar
Is Canadian Solar a solar module company?
Canadian Solar is a renewable energy company. Its origins are in cutting-edge solar modules, but its products span complete solar systems, including inverters, and utility and residential storage, including the new EP Cube, the most innovative residential energy storage system on the market. Additionally, the company leverages its strong solar expertise for the development of full solar plants, from EPC through O&M and asset management.
What are the primary market and business challenges for installers that you have seen?
As states like California and others reduce the amount of credits offered for residential solar power fed back into the grid, homeowners are significantly more motivated to store energy rather than give it back to the utility. This has created a temporary backlog of work for installers, who are struggling to keep up with demand and heavy schedules. At the same time, homeowners seek a quicker ROI for their residential battery investment, and installers must find ways to help homeowners cut costs. Our home battery , EP Cube, is designed to meet both of these challenges by reducing installation time and by providing homeowners with just the amount of storage they need.
Why is EP Cube a great solution for homeowners?
EP Cube is the first modular residential battery system, a stackable system of plug-and-play battery units offering homeowners the ability to "right size" their energy storage capacity to fit their home's needs. Up until now, if you required just a bit more energy storage to operate your home's appliances, you had to buy an entire additional battery of 300 pounds. With EP Cube, homeowners can work with their installer to determine the necessary capacity and purchase just the right number of modules to store power, from 9.9 kWh to 19.9 kWh, with a narrow gradient of only roughly 3.3 kWh. Additionally, the sleek, thin system can be installed indoors or outdoors and integrates with existing PV, EV chargers, and generators. The EP Cube smart app will alert the homeowner to impending bad weather and automatically begin to store energy for expected blackouts when the extreme weather warning switch is on. EP Cube batteries have a warrantied lifetime of 10 years or 6,000 cycles (whichever occurs first) with a minimum 80% capacity, which is higher than the industry standard of 70%.
How was EP Cube designed with installers in mind?
Besides being one of the first flexible and modular solutions for homeowners' energy storage needs, Canadian Solar's EP Cube shortens installation time, giving installers the ability to move quickly from one project to another. Designed to be industry-friendly, the modules stack neatly on top of each other for the targeted storage capacity, with automatic plug-and-play connections requiring no wiring for each individual unit. The integrated hybrid inverter makes it instantly compatible with any existing system, so commissioning is fast.
What makes EP Cube special in electricity capacity and power?
EP Cube was designed for superior performance as well as reliability and safety. The system is unique in offering energy storage capability in increments of 3.3kWh, starting at 9.9kWh all the way to 19.9kWh. With 4 Maximum Power Point Trackers (MPPTs), it can monitor and optimize the output of 4 strings of solar panels simultaneously, providing more power in colder climates, maintaining a higher state of charge, and running larger electrical loads. EP Cube can provide output power from 7.6kW to 45.6kW, supporting the operation of most appliances, and can take input of 16 Amps per MPPT from the solar panels.
How does Canadian Solar support installers?
Canadian Solar's EP Cube installer base is rapidly growing, and we see them as our partners on the front line. We are committed to offering them the support they need. EP Cube Certified installers receive many benefits, including system design and interconnection support, and marketing. We help them promote their business through our social media, we feature them on our installer finder, and we offer them exclusive promotions like our Jumpstart Promo, which gives them up to $2,000 in credit ($1,000 for each of their first two installations). More information can be found here.
The content & opinions in this article are the author's and do not necessarily represent the views of AltEnergyMag
Canadian Solar
Canadian Solar has our global headquarters and module factory in Guelph, Ontario Canada, where we were founded, as well as offices throughout the US and Canada. Our expert teams provide a full suite of solar solutions, modules, and inverters. As a single source, we simplify your access to solar with complete system solutions backed by Canadian Solar's global expertise and bankability. We are here to stay, continuing to provide long lasting, world class solar solutions for years to come.
Other Articles
Our booth is designed to be a hub of innovation and knowledge. Attendees can explore our state-of-the-art solar products and energy storage solutions, including next-gen solar modules and advanced energy storage systems.
In this webinar, you will learn the 8 reasons the CS6R-MS-HL is the right module for your residential customers. You will understand how its many qualities including high-load capabilities make it an easy and effective solution for your installations.
The recently launched large format modules have a direct impact on the balance of system (BOS) installation cost reductions sought after by these members of the PV system value chain.
---
Comments (0)
This post does not have any comments. Be the first to leave a comment below.
---
Post A Comment
You must be logged in before you can post a comment. Login now.
Featured Product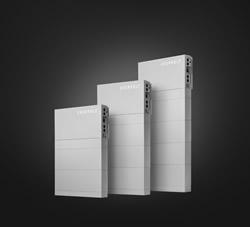 Renewable energy stored in an EVERVOLT home battery system is the perfect backup plan against an uncertain utility grid and weather events. Run key appliances longer and live life when the unexpected happens. EVERVOLT battery storage systems are covered by a complete 12-year warranty from Panasonic.