As all eyes turn to Rhode Island this summer, lets ensure that Americas first offshore wind project is not a one-off novelty, but rather the launch of a new American energy and manufacturing revolution.
Can you think of a single technology that is used extensively abroad, yet not at all here in the United States?

This summer, Rhode Island will make history by breaking ground on Americas first offshore wind project. This first domestic installation at Block Island will stand in stark contrast to Europes massive, decades-old offshore wind industry that includes nearly 2,500 offshore wind turbines and supports 60,000 jobs.
As construction gets under way in Rhode Island, we must also be thinking about the bold leadership needed to launch an offshore wind industry here in the United States that unleashes thousands of construction, operational, and manufacturing jobs, and seizes the conservation benefits from adopting a wildlife-friendly and zero-emission source of energy.
The Ocean States efforts to modernize its energy system by cleaning up legacy power plants, switching to lower-emission supply alternatives, deploying clean energy, and reducing demand through efficiency — all while striving to protect valuable marine resources — provide a model for how states can meet their energy needs while spurring local jobs and reducing pollution. Further, the states collaborative planning process, led by the Coastal Resources Management Council and in partnership with the federal Department of the Interior, has proactively addressed potential conflicts that too often stunt progress toward a cleaner, more reliable and ultimately cheaper energy future.
Offshore wind fits perfectly into this strategy. It is the largest utility-scale zero-emission renewable resource that is located close to the massive population centers of the East Coast. Further, offshore wind provides power when demand is at its highest, which will displace more expensive and dirtier energy resources.
The privately financed Block Island Wind Farm will create more than 300 construction jobs and meet the electricity demands of the entire island while cutting local electricity prices in half. It will replace an oil-fired power plant that currently pollutes the islands air and threatens its wildlife and clean water. The transmission cable being developed by National Grid will connect Block Island directly to the mainland for the first time, allowing the turbines to send excess power into the grid and give islanders the security of access to mainland resources in extreme circumstances.
And after it succeeds? Deepwater Wind is already planning a 1,000-megawatt project in Rhode Island Sound, harnessing the stronger winds more than 15 miles offshore. A project this size would not only mean more jobs building and operating the turbines, it would also mean greater economies of scale and lower prices. Just as computers and smart phones have plunged in price while skyrocketing in capacity, each generation of new clean energy technology becomes more efficient at harvesting renewable resources, attracts additional capital, and spurs competition, further driving down costs.
But thats not the full economic opportunity. New York and Massachusetts, among other states, are also contemplating large offshore wind projects. If these projects come to fruition, the aggregated capacity of a few gigawatts will attract global offshore wind manufacturers to locate production facilities here in the United States. It simply doesnt make sense to ship large foundations, towers, nacelles and blades halfway around the world unless theres predictable local demand. These manufacturers — and the supply chain that supports them — could create thousands of manufacturing jobs and billions of dollars of economic activity. We must make sure that these materials are made here in America.
A project that simultaneously promotes domestic economic growth, improves public health and protects our treasured wildlife and wild places deserves the vocal support of conservation and labor leaders alike. Deepwater Winds commitment to putting Rhode Islanders to work and agreement to protect critically endangered North Atlantic right whales exemplify an energy future of which we can truly be proud.
As all eyes turn to Rhode Island this summer, lets ensure that Americas first offshore wind project is not a one-off novelty, but rather the launch of a new American energy and manufacturing revolution.
Featured Product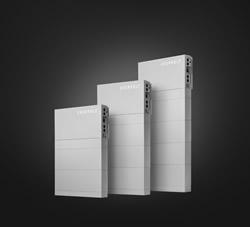 Panasonic's Total Home Energy System is built to deliver. The same battery technology we use to power the world's most advanced electric cars is now available to power your home. But it doesn't stop there. The all-in-one renewable energy system pairs Panasonic solar panels with Evervolt™ batteries to offer your customers a complete solar + storage solution, manufactured and warrantied by a company you know you can trust. In stock now.