If you already own a business in the construction, roofing or electrical field, then half of the work is already done. Expanding your business with a solar installation service will give you a chance to add to your services and provide you with a bigger market.
What You Need to Know About Expanding Your Business to Solar Panel Installation
Mattea Jacobs
If you are an entrepreneur with excellent business skills looking for a new project, have knowledge of electrical contract work or have a working background in construction, then you should consider looking into the solar panel installation business. Any roofer or construction contractor that is considering to expand their business to solar panel installation is making a wise decision.
Renewable energy sources are not just a trend, and the future of solar energy is looking brighter than ever before. With so many solar innovations popping up the solar prices are going down, and the demand for efficient energy is growing. The solar energy market is targeted towards commercial and residential owners and the growth in the solar industry is 15% annually. Anyone (with the needed skills of course) who is planning to invest in a solar panel installation business is sure to make a profit.
What Does a Solar Panel Installation Business or Service Involve?
Your new solar panel installation business or service within your company will require a structured crew who has skills in construction and electrical. Furthermore, your team of experts will need to have the basic understanding of science and solar energy, and additional training should be provided if they lack the knowledge.
You or your team will be creating a solar plan for the location in need after a site survey has been conducted. There should also be maintenance positions that will be providing support for the clients in case of repairs and panel maintenance. For a well functioning solar panel installation business, you must be able to ensure high productivity and a return on the investment.
What Does a Typical Day at a Solar Panel Business Look Like?
As an expert in the field, you should be able to provide professional services as well as have the ability to build relationships with potential customers.
Interaction with clients will include the contacting of potential customers for an initial survey and helping clients with solar financing options. Grant and rebate might be available in specific areas where your potential clients wish to enter a solar program.
By having a good marketing pitch and developing a good relationship with commercial and municipal customers, you will have a better chance of landing large installation projects.
Before a solar panel installation can take place, it is essential to calculate how much solar energy can be generated in that specific location. A variety of products can be tested to see which will work best.
When you schedule the installation crew for a job, you must have the solar panels delivered to the site on the same day as the installation. The installation process will involve the installation of solar panels and backup battery system and the connections to the main power grid. Once the installation is completed, it is crucial to conduct a final survey and checklist of the completed installation.
Every business, including a solar installation business, will need to know how to maintain proper accounting and payroll procedures. If you lack the accounting skills, it might be in your best interest to hire someone who does. Sometimes you will have to hire staff for a multitude of responsibilities.
A professional solar installation company is one who provides maintenance and repair as well. This additional service is a great way to attract customers who already own a solar panel system, and it is an excellent way of holding on to your previous customers.
How Will Your Solar Installation Business Make Money?
As long as you know how to install solar units successfully, you will be making money! Your potential client will be paying a retail rate upfront for the solar products. Your installation service will be charging for the labor of connecting the solar panels to homes and the power grid.
Another way to go is to become part of a solar leasing program, which allows you as a business owner to generate a regular income by charging your customers a monthly bill. This will include the cost of installation as well as a fee for extra power that is used from the grid by the customer.
Essential Steps to Keep in Mind
It is important to have a clear plan for your business which involves the initial costs, the target market and how long it will take to make a profit. To prevent you from being liable if your solar business gets sued it is wise to establish a legal business entity. Registering for taxes is also a must before you open your business.
Keep your finances organized and make your solar installation business appear more professional. You should consider opening a business bank account which is in the form of a dedicated checking account. Your business accounting should be recording various expenses on a regular basis as well as the sources of income. Not only will you have a better understanding of financial performance but it makes the annual tax filing process more manageable.
Avoid having your business shut down or pay hefty fines by making sure you have obtained all the necessary permits and licenses. Make sure to have your business insured which also includes employee and workers compensation insurance.
If you want to stand out from your competitors, then it is best to build a strong brand for your company. In today's world, a strong web presence goes hand in hand with your branding as it serves as an advertising site for your business. Having a strong web presence allows the potential customer to learn more about your company, services, and products. Social media marketing is another vital marketing tactic you should look into in this day of age.
Final Tip
If you already own a business in the construction, roofing or electrical field, then half of the work is already done. Expanding your business with a solar installation service will give you a chance to add to your services and provide you with a bigger market. However, always make sure you have the needed licenses and qualifications before offering a new service otherwise you can do more harm than good to your already existing business.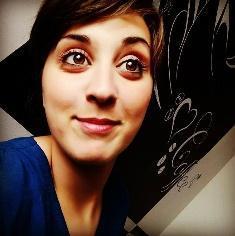 About Mattea Jacobs
Mattea Jacobs is a freelance writer who mostly writes about both interior and exterior home design, and environmentally-friendly ways to improve homes. She is also a green activist and a mother of two beautiful sons. You can reach her on Facebook and Instagram.
The content & opinions in this article are the author's and do not necessarily represent the views of AltEnergyMag
---
Comments (0)
This post does not have any comments. Be the first to leave a comment below.
---
Post A Comment
You must be logged in before you can post a comment. Login now.
Featured Product
Trojan's deep-cycle batteries provide rugged durability, outstanding performance and long life for use in all types of solar energy installations. With over 90 years of experience, Trojan delivers the world's most reliable and trusted batteries in flooded, AGM, Gel, and Lithium types. These batteries enable solar equipment systems to operate at a peak level of performance in the harshest conditions or the most challenging of locations and are manufactured and tested to IEC standards.