Dr. Andrew Sabin is the new President of the GRC.
Davis, California, USA. The Geothermal Resources Council (GRC) has welcomed Dr. Andrew Sabin as the 27th President of the global geothermal energy organization, succeeding Maria Richards.

Dr. Andrew Sabin works with the Navy Geothermal Program Office in Ridgecrest, California. Andy's career has spanned more than 30 years and has included ore deposits, geotechnical, environmental and geothermal work.
He earned degrees in geology from the University of Maryland, the University of Pittsburgh and the Colorado School of Mines. Like many of his colleagues in the geothermal energy community, Andy has been a long-time member and supporter of the GRC. He also currently serves on the Board of Directors for the International Geothermal Association (IGA).
According to Dr. Sabin, "If someone is fortunate enough to be employed in this industry for any amount of time, participating in and then giving back to the GRC should be an expectation. I'd encourage all leaders in this industry to motivate their peers and their employees to join and then actively participate in the GRC. The costs and the time spent each year are nominal. The potential benefits to their careers and to our industry are immeasurable."
##
About the Geothermal Resources Council:
The Geothermal Resources Council (GRC) will be celebrating 50 years of service to the global geothermal energy community in 2022. The GRC is dedicated to advancing geothermal development around the world through education, research, and outreach. For more information, please visit www.geothermal.org.
Get your daily geothermal news at Global Geothermal News
[www.geothermalresourcescouncil.blogspot.com]. Become a fan on Facebook
[www.facebook.com/GeothermalResourcesCouncil]. Follow GRC on Twitter [@GRC2001 and #GRCAM2019]. Check out GRC's YouTube Channel [www.youtube.com/GeothermalCouncil]. See geothermal photos on GRC's Flicker page. [www.flickr.com/photos/geothermalresourcescouncil]
###
Featured Product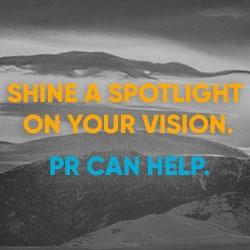 FischTank Marketing and Public Relations provides communications and marketing services to both start-up and established renewable energy companies. We provide media relations, content writing, digital/social media, and other marketing support to companies working in sectors spanning solar, LED lighting, energy storage, hydrogen, battery development and manufacturing, alternative fuels, and more. Our clients have been featured in top tier media including print, online and broadcast.