Enhancing access to reliable power would mean improving transmission infrastructure and electricity production capacities. Both these initiative would demand investments and a considerable timeline.
Pointers for Successful Inclusion of Solar Home Systems as Power Backup Support in Rural and Small Towns of India
Dr. Manjushree Banerjee
The rural household electrification in India is been claimed to reach 99.99% (Ministry of Power, As on April 2019). However, power cuts during the time of need and repair services for transmission infrastructure in the remote locations still remains a challenge. Many households, especially away from the transmission lines within the jurisdiction of electrified villages, still await grid electricity connections. In general, majority of the rural households limit themselves to kerosene lamps as source of light during power cuts in evening hours. Few electrified households also avail the option of rechargeable batteries. Kerosene lamp is neither clean nor adequate for lighting. Rechargeable batteries are not convenient to use and also incur recurring costs. Inverters and generators, if used, are only by affluent rural households.
Enhancing access to reliable power would mean improving transmission infrastructure and electricity production capacities. Both these initiative would demand investments and a considerable timeline. In this case, the already existing option of solar home systems (SHS) is among the ideals to provide clean and reliable power along with conventional electricity connections, although there are evidences from remote areas where still SHS is the sole source of power among the households (TERI, August 2018). SHS was promoted during implementation of the Ministry of New and Renewable Energy (MNRE) and National Bank for Agriculture and Rural Development (NABARD) subsidy scheme which was discontinued on March 2017. The article discusses few pointers to popularize SHS as a power backup system in rural, remote and small towns.
The first point pertains to the institutional model. Broadly, the present day institutional models for SHS can be categorized into three – through grant or corporate social responsibility (CSR) funds, through micro credit, and through direct retail. The selection of users, programme duration, technology and repair services are completely governed by the suppliers in case of models administered through grant/CSR and micro-credit. There are few evidences where the households purchased SHS directly through retail units. In long run, the institutional model through direct retail has to take up in a more robust way if we aim to achieve the criteria of reliability and clean fuel.
Akshay Urja shops (An initiative of Ministry of New and Renewable Energy) exists in almost all the states of India. In energy access deprived states, the private owners also run such shops. However, these shops are generally located in district headquarters or any popular town. The rural households who are aware and can afford the capital cost purchase SHS from the nearby towns/district headquarters. These distances are considerable in case of hill states or sparsely populated states. For example, few rural households in Phek district of Nagaland procured SHS from Dimapur covering around 550 kms distance. Again, in case of faults, the households have no other option than to wait for the repair person or take their systems to the shop. The distance demotivates many households to opt for SHS even if the households are able to pay for the system cost. To achieve the reliability factor, the density of retail and repair units for renewable based household products are to be increased, may be following some population norms.
Affordability is a criterion which depends on user's ability to pay. SHS, depending upon their capacities are able to provide power for light, fan and mobile charging for two to five hours a day. The cost of such systems varies as per their capacities (ranging from INR 4000 to 25000). Reintroduction of direct subsidies on SHS for Below Poverty Line (BPL) households will aid towards reliable power supply. The LED based SHS for lighting and mobile charging in general with 3 to 5 Wp capacities are of low cost, within INR 6000. Such low cost models may be emphasized through the retail units/Akshay Urja shops.
SHS has its own financial benefits in present electrification scenario. The conventional electricity has negligible upfront cost but the legal users need to pay as per tariff norms. The electricity tariff per unit in Indian states for consuming 100-200 units ranges between INR 2.00 to INR 7.51 (www.bijlibachao.com, As on April 2019). On the other hand, the users of SHS would be paying one time upfront cost based on the SHS capacity while the operational cost will be negligible. The Energy and Resources Institute (TERI) after conducting a primary survey of 60 rural households in Assam concluded that operational expenditure for lighting among the un-electrified BPL households with SHS is much lower than the electrified households without SHS (TERI, August 2018). On the same lines, the electrified households in the smaller towns and rural areas in the states with high electricity tariff may be promoted to use SHS to reduce expenditure on electricity bills and market kerosene.
The issue of repair and maintenance persists with the SHS. Increasing the number of retail units in the rural locations would also reduce the waiting time for repair services. In addition, here are few pointers for controlling the fault issues. One major issue is availability of spare parts. In general, even if the repair person manages to reach the complaint site, then also unavailability of spare parts prolongs the duration of repair services. A standard guideline on spare parts for the retailers, suppliers and the users would help in controlling the faults at distant locations. A small package of spare parts shall be part of the SHS. A dedicated person/small unit for off-grid power shall be attached with the renewable retail units which can be accessed directly through a universal contact number. Skill Council for Green Jobs (SCGJ) and National Institute of Solar Energy (NISE) is already promoting renewable based courses. Such institutes may also focus on refresher/fresh courses in a decentralized manner for the service persons attached with the renewable retail units/akshay urja shops.
With changing electricity scenario, the role of SHS also changes to a technology for providing power backup among households in a much cleaner and affordable manner than its counterparts like kerosene lamps, rechargeable batteries, generators and inverters. The article suggests that increasing the distribution of renewable retail shops/ akshay urja shops, introduction of low cost SHS models, reintroduction of subsidy for BPL households and strengthening of repair services as pointers to popularize SHS in the present electrification scenario. SHS in present day may also be considered as an option to reduce expenditure on electricity in the states with high household electricity tariff.
References:
About Dr. Manjushree Banerjee
Dr. Manjushree Banerjee was associated with the Social Transformation Division of The Energy and Resources Institute (TERI), New Delhi for ten years. In total she possesses about fifteen years of experience on Energy Access and has led many National and International projects. Presently she is working as an independent consultant. The views presented are personal.
The content & opinions in this article are the author's and do not necessarily represent the views of AltEnergyMag
---
Comments (0)
This post does not have any comments. Be the first to leave a comment below.
---
Post A Comment
You must be logged in before you can post a comment. Login now.
Featured Product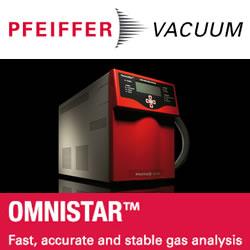 The Pfeiffer Vacuum OmniStar benchtop analysis system offers you a compact footprint, powerful software and Ethernet connectivity. It's the optimum solution for many real-time gas analysis applications. With the OmniStar, Pfeiffer Vacuum offers you a complete solution for gas analysis, in chemical processes, semiconductor industry, metallurgy, fermentation, catalysis, laser technology and environmental analysis. The turnkey OmniStar gas analysis system consists of heated, temperature-regulated gas inlet system, Quadrupole mass spectrometer, a dry diaphragm vacuum pump and HiPace turbopump. Unlike competing methods such as FTIR, OmniStar is suitable for qualitative and quantitative analysis of most gases.