39th World Conference on Applied Science Engineering and Technology (39th - WCASET) is organized by IFERP on 24th & 25th November 2021 at Kuala Lumpur, Malaysia.
WCASET
will explore the new horizons of innovations from distinguished researchers, scientists and eminent authors in academia and industry working for the advancements in Applied Science, Engineering and Technology from all over the world. 39th WCASET aims to bring together Academicians, Scientists, Research scholars and Students to share and disseminate information on knowledge and scientific research works related to multidisciplinary topics and confers the practical challenges encountered and the solutions adopted.
Featured Product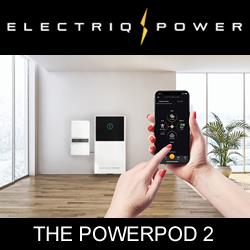 The Electriq PowerPod 2 is a fully-integrated home energy storage, management, and monitoring system powered by LFP batteries. The high-performance, cobalt-free product includes a hybrid solar/battery inverter controlled by intelligent software. The PowerPod 2 provides backup power and can self-consume or export excess power back to the grid.