New Panel on Federal and State Coordination Added
WASHINGTON, D.C., September 20, 2023 - The American Clean Power Association (ACP) announced additional speakers for its Offshore WINDPOWER Conference & Exhibition, to be held October 3-4 at the Hynes Convention Center in Boston.

U.S. offshore wind development is facing a once-in-a-generation opportunity and the key dynamics facing the industry will be the focus of ACP's WINDPOWER 2023. Reflecting strong interest, ACP has expanded its roster of speakers for the October event.
October 3, 2023, Opening General Session: State Leaders Panel
Offshore wind development is rapidly expanding along the Atlantic coast of the United States. Top leaders from Connecticut, New York and New Jersey will provide insights on the potential for offshore wind development and the benefits and challenges with bringing these projects forward.
October 3, 2023, California Offshore Wind Permitting: Pioneering a New Approach to Federal and State Coordination
California and Federal Government will soon begin review of permits and other applications for the first five offshore wind projects in the state. The panel will include state agency and BOEM Pacific representatives as well as California Leaseholders. Panelists will discuss the elements that will shape the permitting process in California.
Previously Announced:
October 3, 2023; Industry Leader Panel; Charting the Course: Industry Perspectives on Offshore Wind's Prospects and Risks
ACP will host a panel discussion with visionary leaders who will explore the promises and challenges shaping the U.S. and global offshore wind sectors. The leaders will provide insights into the opportunities and strategic directions that will define the industry's future.
October 3, 2023; Opening Session: Cross-Agency Collaboration and Permitting
The U.S. offshore wind industry is growing and taking hold in the U.S. Now is the time to unite stakeholders, regulators and developers in conversations around project leasing and permitting in order to keep advancing offshore wind projects.
During a fireside chat Bureau of Ocean Energy Management (BOEM) Director Liz Klein and Janet Coit, Assistant Administrator for National Oceanic and Atmospheric Administration (NOAA) Fisheries will discuss the progress made and current priorities under the all-of-government approach to offshore wind leasing and permitting. The discussion will be moderated by Amanda Dasch, Shell's Vice President of Offshore Wind Power Americas.
The longest-running gathering of offshore wind energy professionals in the U.S., Offshore WINDPOWER has cultivated a dedicated and thriving global community of top developers, manufacturers, advocates, regulators, and other key stakeholders. Industry leaders, experts, and exhibitors will be showcasing the offshore wind industry and leading vital discussions on solutions to its most pressing challenges.
With a robust leasing schedule underway and projects under construction and advanced development, this year's event will be the biggest yet, as it only continues to grow in value and scope.
Featured Product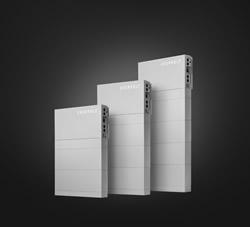 Renewable energy stored in an EVERVOLT home battery system is the perfect backup plan against an uncertain utility grid and weather events. Run key appliances longer and live life when the unexpected happens. EVERVOLT battery storage systems are covered by a complete 12-year warranty from Panasonic.