The HOBO Pro Series is a family of weatherproof data loggers for measuring and recording indoor and outdoor climate data. Target applications include IAQ and comfort monitoring, storage monitoring, energy studies, and building commissioning.
BOURNE, MA, June 4, 2003 - Onset Computer Corporation, the leader in reliable, battery-powered data loggers, introduces the HOBO' Pro Series, a family of weatherproof data loggers for measuring and recording indoor and outdoor climate data, which can later be analyzed on a PC. The HOBO Pro Series address the need among many HVAC contractors, facilities and energy managers, and maintenance technicians for a portable monitoring device that can withstand harsh indoor environments as well as condensing outdoor conditions.

A choice of three models is offered, including single-channel temperature, two-channel temperature and RH, and two-channel temperature. An Intrinsically Safe (IS) version of the two-channel temperature and RH logger is also available for monitoring conditions in hazardous locations where combustible gas or dust may be a concern. Each HOBO Pro logger provides +/-0.3°C (+/-0.5°F) accuracy and +/-3% RH accuracy with 12-bit resolution.
Other key features include:
∑ Large memory capacity - HOBO Pro Series loggers can store 65,291 8-bit resolution measurements or 32,645 high-resolution measurements.
∑ Weatherproof enclosure - Rugged enclosure can withstand harsh and/or condensing environments, and is drop-proof to five feet.
∑ Convenient data offload - Data from HOBO Pro Series loggers can be quickly and easily offloaded using Onset's pocket-sized HOBO Shuttle or HandCar' EX software on a Palm' handheld.
For analyzing HOBO Pro data, Onset offers BoxCar® Pro 4.3, an easy-to-use, Windows®-based software package that enables fast, easy logger set up, powerful graphing and analysis, and file export.
HOBO Pro Series data loggers are currently available from Onset Computer Corporation, and are priced from $129 - $189. Quantity discounts are available.
About Onset Computer Corporation
Onset Computer Corporation has been producing small, inexpensive, battery-powered data loggers and embedded controllers since 1981, and has sold over 600,000 loggers that are used throughout the world by over 25,000 customers. The company manufactures a broad range of data logger and weather station products that are used to measure temperature, humidity, light intensity, voltage, and a broad range of other parameters. Onset products are used in a wide range of research, commercial, industrial, and educational applications.
Featured Product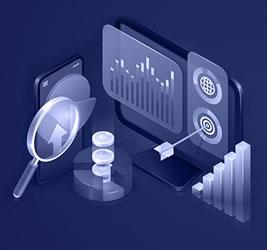 At Precedence Research we combine industry-leading insights with ground-breaking research techniques to help our clients successfully address their unique business challenges and achieve mission-critical goals. Our suite of services is designed to give tailwinds to businesses.