"Hybrid 101", Hydrogen Safety, and others
Washington, DC—October 16, 2003—The Electric Drive Transportation Association (EDTA) announces pre- and post- conference workshops that will be offered by Ford, the California Fuel Cell Partnership, the California Air Resources Board, Southern California Edison and UC-Davis during EVS-20: Powering Sustainable Transportation. EVS-20 will be held in Long Beach, California from November 15- 19, 2003, and marks the largest international gathering of the electric drive industry this year.

EVS-20 workshops complement the symposium proceedings, which feature over 200 paper presentations by technology, government and industry leaders, as well as keynote addresses by presidential candidate General Wesley Clark (ret.), director and producer Rob Reiner, and Executive VP and COO of Toyota Motor Sales, Jim Press. EVS-20 also features an exposition of more than 100 companies from all corners of the globe, as well as a "Ride 'n' Drive" that offers testing of more than 60 battery, hybrid and fuel cell electric vehicles.
EDTA President Kateri Callahan says, "We're pleased to offer EVS-20 delegates the opportunity to expand their learning experience through unique workshop forums that allow for a focus on one segment of the industry and/or one timely topic. These workshops provide extra time for focus on specific issues important to our delegates, as well as the opportunity to have personal dialogue with the industry experts that lead the sessions."
Registration for the following workshops is available online at www.evs20.org. Discounted "Early Bird" registration ends October 17, 2003; after that date, all fees will be increased.
"Know H2ow" Hydrogen Safety Workshop
Presented by Air Products & Chemicals
Saturday, November 15 from 8:00am-5:00pm
$215 for registered EVS-20 delegates; $800 for non-delegates
A one-day training session on hydrogen safety, including hydrogen properties, production and applications, gaseous and liquid hydrogen safety concerns and vehicle fueling considerations.
"Plug-in Hybrid" Workshop
Presented by Southern California Edison and UC-Davis
Saturday, November 15 from 9:00am-5:00pm Registration: $150
Provides an understanding of current and future plug-in hybrid electric cars, trucks and buses, including plug-in HEV design, market potential and price, linkages to fuel cells and benefits to society and consumers.
"Hybrid 101" Workshop
Presented by Ford Motor Company
Sunday, November 16 from 11am-12:30pm Registration: $75
A primer course about emerging hybrid vehicle technology, including key components of a hybrid system, different types of hybrids, the future of hybrids, and legislative actions.
California Fuel Cell Partnership Workshop
Sunday, November 16 from 1pm-4pm Registration: $50
Panel-style forum addressing barriers to fuel cell vehicle commercialization, and open dialogue with attendees. The workshop will cover fuel cell vehicle fuel, storage and infrastructure, fuel cell vehicle components and early fuel cell demonstrations, collaboration and the path to commercialization.
A Guided Tour of the California ZEV Program: A Regulatory Workshop
Presented the California Air Resources Board (CARB)
Wednesday, November 19 from 1:30pm-4:30pm Registration: $50
Covers the history of the California ZEV program and current program status, upcoming implementation, litigation issues and relationship of the ZEV program to "clean mobility" concepts.
EDTA (formerly EVAA) is the industry association working to advance electric vehicles and supporting infrastructure through policy, information and communication initiatives in the United States. EDTA is the premier organizer of electric transportation industry events and conferences, and EDTA is pleased to sponsor all international Electric Vehicle Symposia (EVS) held in the Americas, as well as the Electric Transportation Industry Conference series. For more information on EDTA, visit www.electricdrive.org
Featured Product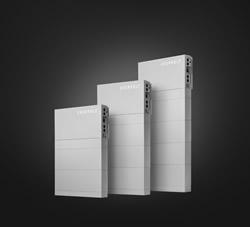 Panasonic's Total Home Energy System is built to deliver. The same battery technology we use to power the world's most advanced electric cars is now available to power your home. But it doesn't stop there. The all-in-one renewable energy system pairs Panasonic solar panels with Evervoltâ"¢ batteries to offer your customers a complete solar + storage solution, manufactured and warrantied by a company you know you can trust. In stock now.