AstroPower continues to manufacture solar electric power products to meet the needs of its customers.
NEWARK, DE - January 7, 2004 - AstroPower, Inc. (OTC: APWR.PK) announced today that it has reduced its workforce by approximately 10% through a layoff of 45 employees. This reduction in force is a direct result of the company's continued efforts to control costs and improve manufacturing efficiency. AstroPower continues to manufacture solar electric power products to meet the needs of its customers.

Interim Chief Executive Officer Carl H. Young III and Interim Chief Financial Officer Eric I. Glassman have been assessing AstroPower's operating expenses, revenues, and strategic direction since their organization, Bridge Associates, LLC, was engaged to stabilize the company's financial position and manage operations in July. This reduction in force is part of an ongoing effort to bring AstroPower's costs in line with its revenues and follows a similar measure in August 2003. The differentiating factor between the two reductions in force is the fact that this layoff encompasses manufacturing positions as well as salaried, professional positions.
"This reduction in force is a necessary step in controlling AstroPower's costs. Even more so, however, it is a natural result of the enhanced technologies, redeployed manufacturing assets, and improved processes implemented throughout module operations over the last six months," Mr. Young said. "These measures have enabled AstroPower to greatly improve manufacturing efficiencies, streamline operations, and better compete within a highly competitive global marketplace."
In the last six months, AstroPower has also refined its module product line - now offering customers a core range of high-quality modules that generate solar electric power for a variety of applications. Automation implemented during this period is enabling AstroPower to produce these modules more efficiently and cost effectively.
"Production capacity has not and will not be impacted by these job cuts," Mr. Young added. "AstroPower continues to produce solar electric power products as it navigates through its restructuring. The company remains committed to serving its customers despite these challenges."
"Furthermore, this careful and staged reduction in AstroPower's workforce, although unfortunate, was necessary to the restructuring and to avoid a need for more urgent measures later in the restructuring."
About AstroPower
Headquartered in Newark, Delaware, AstroPower manufactures solar electric power products, and is a leading provider of solar electric power systems for the mainstream residential market. AstroPower develops, manufactures, markets and sells a range of solar electric power generation products, including solar cells, modules and panels, as well as its SunChoice ' pre-packaged systems for the global marketplace. Solar electric power systems provide a clean, renewable source of electricity in both off-grid and on-grid applications. For more information, please visit www.astropower.com.
Featured Product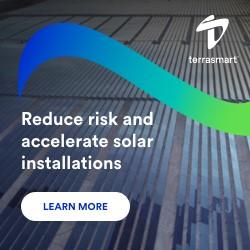 We push the limits in renewable energy, focusing on innovation to drive progress. Pioneering new solutions and ground-breaking technology, and smarter ways of working to make progress for our clients and the industry.