The system will consist of Ballard's Nexa(R) RM Series fuel cell modules and an Alpha Technologies Limited ('Alpha Technologies') power supply and enclosure.
VANCOUVER, British Columbia, May 6, 2004 (BUSINESS WIRE) --

Ballard Power Systems (NASDAQ: BLDP)(TSX: BLD) and Alpha Technologies Limited - a Burnaby, British Columbia based member of The Alpha Group, and leading supplier of broadband uninterruptible power supply systems for the Canadian cable television market - have signed a memorandum of understanding to develop and field test backup power systems. The system will consist of Ballard's Nexa(R) RM Series fuel cell modules and an Alpha Technologies Limited ('Alpha Technologies') power supply and enclosure.
The product will be integrated and tested by Alpha Technologies in 2004, and upon successful conclusion of the testing, will enter into field trials.
'As a leading supplier of uninterruptible power supply systems for the cable industry, we are seeing cable operators continuing their thrust into carrying telephony traffic over existing cable networks, and an increasing demand for reliable, long-duration, environmentally friendly backup powering of networks,'said John C. Lee, VP and General Manager at Alpha Technologies. 'Fuel cells offer an attractive alternative to batteries and generators for power protection applications requiring extended run-time capabilities. We are excited to be working with Ballard for the creation of a new back-up power solution for CATV.'
'We are aligning ourselves with strong, industry leading companies such as Alpha Technologies to broaden the exposure of Ballard(R) fuel cell products and expand our markets. Alpha Technologies is the leader in the broadband communications power market, listing world-class companies such as Rogers Communications as customers,'said Ross Witschonke, Ballard's Vice President, Sales and Marketing. 'Ballard is targeting a number of markets in the power protection business, including telecom wireline, wireless, cable and uninterruptible power supply markets. Interest in Ballard(R) fuel cell products is growing in the power generation marketplace as we continue to demonstrate the flexibility of our technology by covering a wide range of customer applications.'
The Nexa RM Series is based on Ballard's Nexa power module platform. Ballard commercially launched the Nexa power module in 2001 and since then has delivered hundreds of units to customers in 20 countries. The Nexa power module has proven its reliability through hundreds of thousands of hours of operation. For more information on the Nexa(R) RM Series, please visit Ballard's website at www.ballard.com.
Alpha Technologies Ltd. develops and manufactures power conversion, protection and standby products for telecommunications, cable television, medical, traffic, computer and solar industries, including custom, application-specific power solutions. In addition to product development and manufacturing capabilities, Alpha Technologies provides a comprehensive range of installation and maintenance services to support its global customer base. Alpha Technologies is a member of the Alpha Group of companies.
The Alpha Group represents a global alliance of independent companies that share a common philosophy - create world-class powering solutions for communication, commercial, industrial and renewable energy markets.
This release contains forward-looking statements that are based on the beliefs of Ballard's management and reflect Ballard's current expectations as contemplated under section 27A of the Securities Act of 1933, as amended, and Section 21E of the Securities and Exchange Act of 1934, as amended. When used in this release, the words 'estimate', 'project', 'believe', 'anticipate', 'intend', 'expect', 'plan', 'predict', 'may', 'should', 'will', the negative of these words or such other variations thereon or comparable terminology are intended to identify forward-looking statements. Such statements reflect the current views of Ballard with respect to future events based on currently available information and are subject to risks and uncertainties that could cause actual results to differ materially from those contemplated in those forward-looking statements.
Ballard Power Systems is recognized as the world leader in developing, manufacturing and marketing zero-emission proton exchange membrane fuel cells. Ballard is commercializing fuel cell engines for transportation applications and fuel cell systems for portable and stationary products. Ballard is also commercializing electric drives for fuel cell and other electric vehicles and power conversion products, and is a Tier 1 automotive supplier of friction materials for power train components. Ballard's proprietary technology is enabling automobile, bus, electrical equipment, portable power and stationary product manufacturers to develop environmentally clean products for sale. Ballard is partnering with strong, world-leading companies, including DaimlerChrysler, Ford, EBARA, ALSTOM and FirstEnergy, to commercialize Ballard(R) fuel cells. Ballard has supplied fuel cells to Honda, MGE UPS SYSTEMS, Mitsubishi, Nissan and Volkswagen, among others.
Featured Product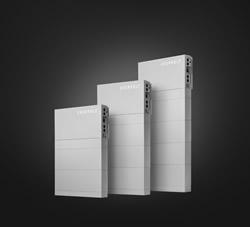 Extract maximum power production from every roof size and shape. HIT® AC Series combines the module efficiency of Panasonic solar panels with the intelligence of Enphase microinverters. A built-in IQ 7X microinverter with Individual MPPT (Module-level Power Point Tracker) tracking helps deliver an all-in-one module that offers design flexibility, reduced installation time, and a higher ROI. Field-replaceable microinverter with no DC wire management required yields lower cost of ownership.