Solar Data Centers Designs and Implements Internet Infrastructure for America's Leading Incorporation Service
Raleigh, NC - June 9, 2004 - Solar Data Centers, Inc. (SDC), the world's only company using solar energy to power every aspect of an organization's Internet operations, today announced the launch of Fast Incorporators' new, upgraded web site. This new initiative brings Fast Incorporators' centralized one-stop incorporation services online. The site now includes e-commerce functionality, online support (chat and e-mail) and digital document storage.

Fast Incorporators provides end-to-end incorporation services online, providing everything required for a company or individual to legally incorporate their business either as a For-Profit Corporation, Non-Profit Corporation or a Professional Corporation. Fast Incorporators services are available and legally binding in all 50 states and the District of Columbia.
"Fast Incorporators is focused on helping customers quickly, legally and affordably incorporate their business and bringing our end-to-end incorporation services to the web was the next step in the evolution of our company. Working with Solar Data Centers was an obvious decision for us, due to the depth and breadth of experience and services that they brought to the project," said Joe Vaquera, president and founder of Fast Incorporators. "In addition, the opportunity to power our business with renewable green energy was an important feature to the methodology of our company."
"Over the past three months we've added a multitude of new technology features to the Solar Data Centers web services portfolio including; a leading anti-spam solution, cutting-edge web analytics software as well as a powerful list serve tool," said Steve May, founder and president of Solar Data Centers. "We completed Fastincorporators.com project in less than three months. This is another sign that SDC works very hard to provide our customers with technology solutions that allow them to work faster and smarter, so they can focus on growing their business, while using environmentally responsible business methods and tools."
Solar Data Center's engineers designed and implemented the www.fastincorporators.com site and overhauled all of the company's IT systems, to include:
· Fully digital site with FAI (Fully Automatic Installation) Capabilities: Enables site administrators to seamlessly update the site instantly
· E-Commerce Enabled: Fast Incorporators services are available 365/24/7 online
· Digital Document Creation and Storage with Automated Digital & Fax Document Submission: Enables users to instantly apply for each incorporation step online
· Fully E-Commerce Portal Capabilities Using Authorize. Net Authorization System: Fastincorporators.com uses the leading real-time online payment processing system
· Full (Web Based) Affiliate Creation & Tracking System: Affiliates can expand their business, and track the progress online
· Online Chat Integration & Customer Support: Service professionals are available 365/24/7 at the click of a mouse
About Fast Incorporators
Fast Incorporators, offers a broad range of incorporating experience and legal expertise. Founded by Joe Vaquera, Fast Incorporators was created to assist small businesses in entity formation and business development. Their offices are located in Raleigh, NC and are staffed with an outstanding team of technology, legal and operational experts to help customers develop their business for growth. For more information, call 1-800-763-9245 or visit http://www.fastincorporators.com.
About Solar Data Centers, Inc.
Solar Data Centers, Inc. (SDC) is the only company in the world using solar energy to run every aspect of an organization's Internet operations. SDC provides a full range of Web services to more than 300 clients, most of which are corporations and non-profits interested in renewable energy and environmental issues. SDC utilizes exclusively 100% solar energy to power its servers, offering a broad range of complementary services such as Web hosting, system administration, Web site design, network security, programming and database management. Solar Data Centers derives its power from solar panels installed throughout the country. Using Green Certificates -- vouchers that organizations purchase to guarantee that renewable energy enters the general power grid -- each dollar spent with SDC is guaranteed to support renewable energy sources. For more information, call 1-800-830-3415 or visit www.solardatacenters.com.
Featured Product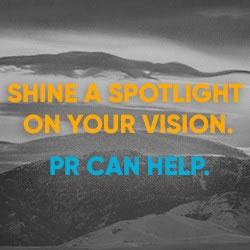 FischTank Marketing and Public Relations provides communications and marketing services to both start-up and established renewable energy companies. We provide media relations, content writing, digital/social media, and other marketing support to companies working in sectors spanning solar, LED lighting, energy storage, hydrogen, battery development and manufacturing, alternative fuels, and more. Our clients have been featured in top tier media including print, online and broadcast.