Handheld and web-based energy audits now includes Enhanced security; Enhanced compression routines; Faster Pocket PC performance; and Additional field types, like customer signatures.
Release Date: March 4th, 2005

http://www.fo.com/p-050304.htm
The New foAudits v 2.3 features include:
. Enhanced security.
. Enhanced compression routines (for transmitting data).
. Increased Pocket PC performance.
. Additional field types supported:
- pop-up tooltip-like help.
- linked lists.
- very large lists.
- enhanced customer signatures.
website: http://www.foaudits.com
contact: info@fo.com
Featured Product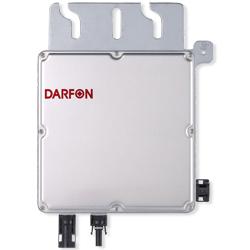 The Darfon G320 is the microinverter solution for today's high-power solar modules. The G320 handles 60- and 72-cell modules up to 350W DC and outputs up to 300W AC. The G320's 3-phase configuration accommodates the electrical distribution systems of most commercial buildings and to reduce, if not eliminate, the need for expensive transformers. The G320 comes in four voltage/phase configurations, so it can be installed in residential, commercial or utility applications.