PowerLight Completes 1.1 MW of New Solar Power Projects, Inaugurated at Alameda County Earth Day Celebration
Alameda County Dedicates Historic New Solar Projects, Making It the Nation's Leader in County Solar Deployments

PowerLight Completes 1.1 MW of New Solar Power Projects, Inaugurated at Alameda County Earth Day Celebration
HAYWARD, CA, APRIL 21, 2005 - As part of its Earth Day Celebration, the Alameda County Board of Supervisors today dedicated 1.1 megawatts of new solar arrays, located at facilities throughout Alameda County. With the recent completion of these solar projects, Alameda County—home to the largest single rooftop solar array in the nation— solidifies its leadership position as the nation's leader in county solar deployments.
Alameda County's solar electric systems provide 2.3 megawatts-enough to power over 2,200 homes during the day. Joining in today's Earth Day celebration were California Energy Commission director Scott Matthews, Assembly Member Johan Klehs, Alameda County Board of Supervisors president Keith Carson, Supervisor Gail Steele, PG&E vice president Beverly Alexander, Alameda County Mayors, PowerLight president Dan Shugar, and other dignitaries.
PowerLight Corporation, the nation's leading manufacturer and installer of large-scale solar electric systems, built these projects, which feature solar electric rooftop and solar tracking carport systems.
"We're thrilled to be the nation's leader in renewable energy," noted Alameda County Board of Supervisors president Keith Carson. "Alameda County's overall electrical output from its solar arrays is enabling the County to meet 6% of its electrical needs at its facilities with clean, reliable solar power."
"Since the 1970's, California has led the nation in developing new technologies for renewable energy sources as well as creating standards for energy efficiency," said California Energy Commission's acting director Scott Matthews. "The wider deployment of solar power at government-owned facilities is ideal for California, especially since our State is committed to balancing economic growth with environmental considerations. The Commission is proud to be among the entities that provided the impetus for PowerLight Corporation and other innovators in the renewable energy arena to facilitate solar energy technologies' greater accessibility and commercial application."
"By integrating on-site solar power generation with energy efficiency measures, Alameda County has demonstrated its leadership in defining both clean and cost-efficient energy solutions," noted Assembly Member Klehs. "This project exemplifies how local governments can improve air quality while saving taxpayers' dollars."
"The combined solar electric power and energy efficiency solutions we implemented in working with PowerLight clearly illustrate the future of energy and facility management," said Alameda County Energy Manager Matt Muniz. "Our rooftop solar array combines the environmental benefits of solar energy with the ability to provide on-site power. This has helped Alameda County lower overall energy costs, reduce pollution, and conserve natural resources," added Muniz. "The grid-connected system reduces the County's electrical load, especially during peak demand times when the utility grid is the most strained and electricity is most expensive. We anticipate saving $700,000 annually in avoided electricity purchases."
Featured Product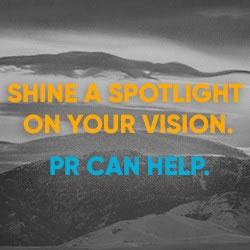 FischTank Marketing and Public Relations provides communications and marketing services to both start-up and established renewable energy companies. We provide media relations, content writing, digital/social media, and other marketing support to companies working in sectors spanning solar, LED lighting, energy storage, hydrogen, battery development and manufacturing, alternative fuels, and more. Our clients have been featured in top tier media including print, online and broadcast.