SustainableMarketing.com, a sustainable business network focused on marketing, launches a web hosting service that is "powered by the wind" The service goes beyond traditional web hosting by offering its customers services by connecting them to other green entrepreneurs.
Oakland, CA June 2nd, 2005 ó If you're starting a new green business, finding customers and partners can be difficult. A company called SustainableMarketing.com is offering to help solve this problem, and is also including wind-powered web hosting as part of its services.

After trying many business models, and having a few small business crises themselves, the SustainableMarketing.com website has grown into a community of around 150 green entrepreneurs. Unlike other small web hosting companies, customers have access to the collection of sustainability-focused marketing articles and tools on the website, and if they choose, each other. "Internet marketing and websites make sense for green business because it's the most cost-effective marketing available, and it uses far less physical resources," explained Ivan Storck, SustainableMarketing.com founder.
After the dot-com bust, Storck now applies his IT and Marketing skills to his passion for the environment, and believes "the best way to affect positive change is to encourage ecopreneurs, the small green businesses offering products that are better for people's health, their budgets, and the earth, too." For anyone who meets him in person, it's also obvious that he loves talking about other green companies and is a ceaseless networker, both offline and online.
Some of the websites SustainableMarketing is hosting now include health and wellness consultants (LivingYourLight.net, EagleYoga.com), consulting professionals ( LaraAbrams.com, VisionaryCommunications.com), healthy living stores (CafeMate.org and HealthArts.tv), sustainability consultants (DeclarationOfLeadership.com, Solutionaries.com), and IT consultants (Ethotec.com). There are some website owners that choose not to participate in the green community, but want a responsibly powered web host. Others have made connections through the site that developed new business opportunities.
The servers run even when the wind isn't blowing. The websites are physically located in professional data centers in New Jersey and Texas, giving complete backup and power redundancy to customers. The wind power is served up through the purchase of renewable energy certificates from a partner company called Krystal Planet. SustainableMarketing.com uses the wind power certificates to offset pollution caused by the electricity used for its web servers and office equipment.
For additional information on wind-powered web hosting and the Sustainable Marketing community, contact Ivan Storck or visit www.sustainablemarketing.com.
About SustainableMarketing.com: SustainableMarketing.com is one of the Internet's leading websites about green marketing. The company offers marketing services, news, discussion, a trade show calendar, a media list, and other timely information to green entrepreneurs.
Ivan Storck, President
SustainableMarketing.com
888-755-8436
http://www.SustainableMarketing.com
###
Featured Product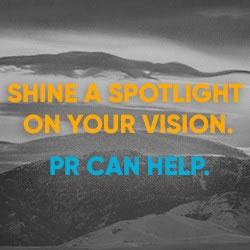 FischTank Marketing and Public Relations provides communications and marketing services to both start-up and established renewable energy companies. We provide media relations, content writing, digital/social media, and other marketing support to companies working in sectors spanning solar, LED lighting, energy storage, hydrogen, battery development and manufacturing, alternative fuels, and more. Our clients have been featured in top tier media including print, online and broadcast.