Keynote Speakers Redefine the American Dream, Powered by Renewable Energy
As we celebrate Independence Day each July, it's time to reflect on what each of us can do to increase our personal autonomy. One Wisconsin couple, John Ivanko and Lisa Kivirist, embody the quest for self-reliance and concern for our common future.

"Let freedom ring and renew the American spirit of independence," says Ivanko. "By lowering our reliance on foreign fossil fuels such as overseas oil, we can be true patriots and sever our reliance on overseas countries and companies to meet our energy needs."
Lisa Kivirist and John Ivanko will share the Keynote platform at SolWest Renewable Energy Fair, July 29-31, 2005 in John Day, Oregon. They'll pass on tips and practical ideas for us to start being more energy independent, and talk about why it's important. Lisa and John are authors, innkeepers and farmers from Wisconsin. They are co-authors of "Rural Renaissance: Renewing the Quest for the Good Life," and are hosts at Inn Serendipity - one of the few bed and breakfasts in the world powered by 100 percent renewable energy, recently named one of the "top 10 eco-destinations in North America" by Natural Home & Garden.
SolWest is the most comprehensive energy fair in the northwest. Experts from all over the western US will offer fifty workshops this year for all ages and levels of expertise on renewable energy and sustainable living topics (free with fair admission). Some of this year's workshops include "Saving Your Green Energy," "Solar Food Drying," "Solar Water Pumping," "Profitable Solar Business in Oregon," "Hydro Power," "Sustainable Urban Homestead," and "Efficient Water Usage"
About two thousand people visit SolWest each year to learn about and purchase complete solar power systems and components, solar hot water systems, solar pumps and wind-driven pumps, pump controls, hydro systems suitable for the smallest springs to large streams, solar roofing and home plans, home-scale wind generators, efficient lighting and appliances, books and magazines, biodiesel processors and fuels, and much more.
Activities during the weekend include Electrathon mini-electric car racing, and a Silent Auction of renewable energy hardware and other donated goods. Childcare and children's workshops will be offered. Radio SolWest will be broadcasting from the fairgrounds on solar power. Anyone who brings an alternatively-fueled vehicle to SolWest Fair will get a weekend pass for the price of a day pass. Camping is available, and volunteers get in and camp free.
The SolWest Fair program is posted on the web at www.solwest.org, or a paper copy can be requested at: SolWest/EORenew, PO Box 485, Canyon City OR 97820. 541-575-3633 or info@solwest.org.
Featured Product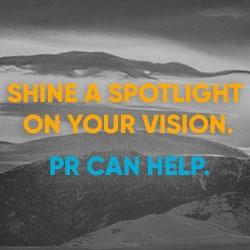 FischTank Marketing and Public Relations provides communications and marketing services to both start-up and established renewable energy companies. We provide media relations, content writing, digital/social media, and other marketing support to companies working in sectors spanning solar, LED lighting, energy storage, hydrogen, battery development and manufacturing, alternative fuels, and more. Our clients have been featured in top tier media including print, online and broadcast.