Aims at Developing New Proprietary Manufacturing Techniques to Commercialize Process
For Immediate Release

August 02, 2005
XsunX, Inc. Adds Key Development Capabilities to Enhance Solar Technology Manufacturing
Aims at Developing New Proprietary Manufacturing Techniques to Commercialize Process
ALISO VIEJO, Calif., Aug. 2, 2005 - XsunX, Inc. (OTCBB: XSNX.OB), developer of Power Glass(tm) - an innovative solar technology that allows glass windows to produce electricity from the power of the sun, announced today that its Phase III development program is set to expand R&D capabilities through the addition of new laser development equipment, necessary in the development of key licensable manufacturing techniques.
"The addition of our new laser equipment will be instrumental in this next stage of our development program,'' stated Dr. Arun Madan, Chairman of XsunX's Scientific Advisory Board. "We attempted to work with other facilities in this next stage of process development, but quickly determined that to ensure performance characteristics of our solar film, we needed to bring this phase of development in-house. Over the next month we plan to complete the installation of the laser and move as rapidly as possible into developing key manufacturing techniques as we work to finalize a licensable process.''
The Company has been working simultaneously both in the development of its transparent solar cell structure on thin film plastics and in commercially viable manufacturing processes. "We plan to continue working parallel paths and will soon begin the design of an integrated process line,'' stated Tom Djokovich, XsunX's CEO. "Dr. Madan specializes in the design and manufacture of performance specific manufacturing systems. We hope to leverage his many years of experience into the development of an integrated manufacturing system for use in licensing efforts. Showing potential licensees an integrated manufacturing system will be instrumental in building support for our capabilities within our markets.''
About XsunX
Based in Aliso Viejo, California, XsunX is the developer of Power Glass -- an innovative solar technology that allows glass windows to produce electricity from the power of the sun. This proprietary process is intended to allow manufacturers to apply a transparent and photovoltaic glazing to glass and other transparent substrates. When XsunX glazing is exposed to light, the light energy is converted into electrical energy for use as a power source. XsunX believes that its solar electric glazing technology has a number of major market opportunities in the worldwide architectural glass, optical film and plastics markets. Please visit the Company's website for more information: http://www.XsunX.com
Safe Harbor Statement: Matters discussed in this press release contain forward-looking statements within the meaning of the Private Securities Litigation Reform Act of 1995. When used in this press release, the words ``anticipate,'' ``believe,'' ``estimate,'' ``may,'' ``intend,'' ``expect'' and similar expressions identify such forward-looking statements. Actual results, performance or achievements could differ materially from those contemplated, expressed or implied by the forward-looking statements contained herein. These forward-looking statements are based largely on the expectations of the Company and are subject to a number of risks and uncertainties. These include, but are not limited to, risks and uncertainties associated with: the impact of economic, competitive and other factors affecting the Company and its operations, markets, product, and distributor performance, the impact on the national and local economies resulting from terrorist actions, and U.S. actions subsequently; and other factors detailed in reports filed by the Company.
Source: XsunX, Inc.
XsunX, Inc. is a featured Company on RenewableEnergyStocks.com
For full details, click here: http://www.renewableenergystocks.com/CO/XSNX/Default.asp
Contact:
XsunX, INC.
Tom M. Djokovich
(949) 330-8060
Cornell Capital Partners, LP
David Ratzker, VP Corporate Finance
(201) 985-8300, Ext. 130
Featured Product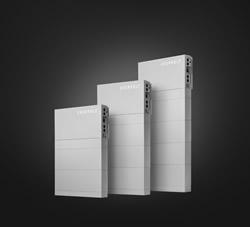 Extract maximum power production from every roof size and shape. HIT® AC Series combines the module efficiency of Panasonic solar panels with the intelligence of Enphase microinverters. A built-in IQ 7X microinverter with Individual MPPT (Module-level Power Point Tracker) tracking helps deliver an all-in-one module that offers design flexibility, reduced installation time, and a higher ROI. Field-replaceable microinverter with no DC wire management required yields lower cost of ownership.