Solar Tours demonstrate how solar technology works, what it costs, and why it makes sense.
National Solar Tour - Saturday, October 1

A record attendance is expeceted at the 10th Annual National Solar Tour to be held October 1st throughout the U.S.
More than 60,000 tour participants will find out how to trim energy bills by harnessing the power of the sun. The tours include solar powered and energy efficient buildings, electric and biodiesel vehicles, and many green building strategies.
With over 43 states, hundreds of counties, and thousands of tour sites included, the 2005 Solar Tour is primed to make solar education history.
For further information and to find your local tour, visit www.nationalsolartour.org.
Featured Product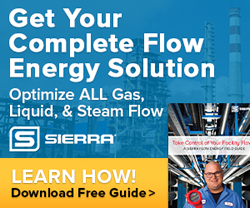 Download Flow Energy Guide - Written by Engineers For Engineers. Learn how to save on energy costs by optimizing your facility flows that impact costs like compressed air, natural gas, steam, and hot or chilled water.