UK Government announces £6M in additional funding to the Renewable Energy and Energy Efficiency Partnership over the coming two years.
London, November 2, 2005

Energy and environment ministers from 20 countries met in London yesterday to take forward the outcomes from the Gleneagles summit.
At the G8 Dialogue on Climate Change, Clean Energy and Sustainable Development, the UK Government announced the provision of significant further funding to support the activities of the Renewable Energy and Energy Efficiency Partnership (REEEP).
Following on from the £2.5million the UK provided this year by the Environment Ministry, it was announced that a further £2.5 million pounds would be provided in 2006/7 and 2007/8. In addition, the UK Foreign Ministry also announced the provision of £1million in funding for 2006/7 giving the REEEP a total of £6m from the UK over the coming two years.
International Director Marianne Osterkorn stated "this is more than a significant announcement of funding for the partnership. The long term commitment of the UK Government will ensure a strong and stable platform on which REEEP can ensure that its activities will make an impact to sustainable energy policy and regulation. We look forward to other governments making similar commitments."
The additional funding will provide REEEP with the capabilities to play an important role in helping to take forward the Gleneagles Plan of Action, increase its global reach by further expanding its network of regional secretariats, and support a growing number of individual projects around the world to develop robust policies, favourable, transparent and stable regulatory frameworks, and new forms of financing to promote renewable energy and energy efficiency.
This will build on the successful projects REEEP is already delivering on the ground, for example support to a Bangkok based private equity firm to establish a Ä 50 million fund to finance energy efficiency and renewable energy projects in China, India and Southeast Asia.
The REEEP receives funding from the governments of Austria, Canada, Germany, Ireland, Italy, the Netherlands, Spain, the United States, the United Kingdom and the European Commission. The REEEP is an active global partnership that structures policy initiatives for clean energy markets, and facilitates financing for energy projects.
Featured Product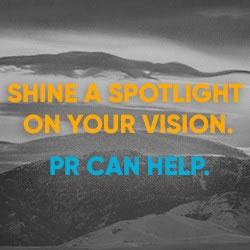 FischTank Marketing and Public Relations provides communications and marketing services to both start-up and established renewable energy companies. We provide media relations, content writing, digital/social media, and other marketing support to companies working in sectors spanning solar, LED lighting, energy storage, hydrogen, battery development and manufacturing, alternative fuels, and more. Our clients have been featured in top tier media including print, online and broadcast.