Bulletin from "The Hydrogen & Fuel Cell Letter"
Hydrogenics Sets Links to Mideast; Launches Hybrid "Midi Bus" Marketing in Europe

MISSISSAUGA, ON/DUBAI, UAE, December 20 - Fuel cell developer Hydrogenics Corp. here is expanding its reach to the oil-producing Middle East. It has signed what appears to be the first, so far low-key, cautious business link with an energy company in the United Arab Emirates, the International Energy Group (IEG).
And in Europe, Hydrogenics is launching marketing efforts for a cute little fuel cell hybrid "Midi Bus" primarily intended for campuses and congested urban city centers. In Dubai, Hydrogenics CEO Pierre Rivard signed a Memorandum of Understanding (MOU) with the S.S. Lootah Group and its subsidiary IEG, both of Dubai, in the wake of the "Fuel Cells and Hydrogen Technologies" conference here Dec. 6-7, according to a press release issued in Dubai by the UAE companies and confirmed by Hydrogenics.
Enthused Rivard at the September meeting, "the UAE is already a global player in energy and can be a leading-edge demonstrator of the future of energy," according to the release. ""Hydrogen derived from solar, or a multiplicity of sources, with no harmful emissions will displace natural gas as the main energy export from the Middle East in the Future."
Dubai has been the venue for earlier efforts to launch hydrogen energy projects in the Middle East. Five years ago, German carmaker BMW launched a much-publicized Clean Energy world tour of 10 liquid-hydrogen powered BMW sedans with the support and blessings of the country's high-tech minded ruler, Crown Prince Sheikh Mohammed Bin Rashid Al Maktoum (H&FCL March , Nov 01).
In the "Midi Bus" project, Hydrogenics presented details to a Europe-wide audience at the 1st European Fuel Cell Technology and Applications Conference Dec. 14-16 in Rome. Earlier, the bus itself was on display at the 2nd European Hydrogen Energy Conference Nov. 22-25 in Zaragoza, Spain. Marketing can now start in earnest: Also in December, the company announced it had won road certification by Germany's TÜV Rheinland Group, an international technical services and certification provider, permitting it to be put into full public transit service in Germany.
(A more detailed article will be in the upcoming January 2006 issue of "The Hydrogen &Fuel Cell Letter).
Featured Product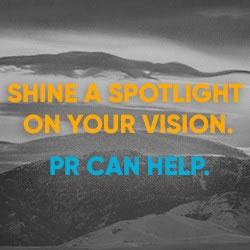 FischTank Marketing and Public Relations provides communications and marketing services to both start-up and established renewable energy companies. We provide media relations, content writing, digital/social media, and other marketing support to companies working in sectors spanning solar, LED lighting, energy storage, hydrogen, battery development and manufacturing, alternative fuels, and more. Our clients have been featured in top tier media including print, online and broadcast.