- Wood pellet heating system helps a local garden center improve its bottom line and protect the environment -
NEW BERLIN, Wis. (December 22, 2005) - Sunny Slope Gardens, Inc. has installed wood pellet furnaces at its garden center business to cut its natural gas consumption and gain energy independence. The six new Breckwell Big E furnaces, installed by Kowalske's Hot Spot in Big Bend, WI will burn about 25 tons of wood pellets per year. The wood pellet furnaces are expected to generate 4,320 therms per year - enough to heat about 4.5 Wisconsin homes and prevent over 74 tons of the greenhouse gas carbon dioxide from entering the atmosphere each year.

"As natural gas prices continue to rise and the cost of renewable energy systems fall, a growing number of Wisconsin residents and businesses use renewable energy systems to reduce their utility bills and keep our air and water cleaner for future generations," said Don Wichert, program director for Focus on Energy's Renewable Energy Program. "Focus on Energy has a network of experts across the state and offers a variety of programs to help anyone plan, finance and install renewable energy systems."
Sunny Slopes, Inc. was able to install the wood pellet furnaces with the help of a $2,451 Cash-Back Reward from Wisconsin's Focus on Energy Renewable Energy Program. By supporting Wisconsin's renewable energy marketplace, Focus on Energy's Renewable Energy Program has made the sun, wind, water and organic materials a bigger part of Wisconsin's energy mix and has helped ensure that Wisconsin's residents and businesses have reliable and affordable sources of energy. Interest in renewable energy systems is growing rapidly. Between April 2002 and October 2005, 174 renewable energy projects have been completed with the assistance of the Renewable Energy Program, awarding users over $3 million and reducing energy consumption by more than 28,190,361 kWh and 823,136 therms.
For more information about Renewable Energy Programs, call Focus on Energy at
800-762-7077 or visit www.focusonenergy.com.
About the Focus on Energy Renewable Energy Program
Focus on Energy is a public-private partnership that provides energy efficiency and renewable energy information and services to the state's energy utility customers. Focus on Energy's Renewable Energy Program seeks to raise awareness, provide training and financing, enhance marketing, promote technical assistance and support the installation of renewable energy technologies across Wisconsin.
# # #
Featured Product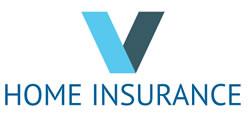 vHomeInsurance.com analyzes home insurance, climate and other environmental factors that impact insurance.