"Clean coal investment activity is starting to pick up with clean coal plants expected to start coming online around 2015." — Catherine Lacoursière, Clean Technology Correspondent
RenewableEnergyStocks.com - "Global Renewable Energy Insights" Explores the Drive towards Clean Coal Technology

"Clean coal investment activity is starting to pick up with clean coal plants expected to start coming online around 2015." — Catherine Lacoursière, Clean Technology Correspondent
POINT ROBERTS, Wash., March 13th, 2006 - www.RenewableEnergyStocks.com (RES), an investor and industry news portal for the renewable energy sector, presents the most recent "Global Renewable Energy Insights" column written by Catherine Lacoursière, clean technology correspondent. This week's column examines the increasing endorsement and drive towards clean coal technology as a potential means of meeting the growing demand for energy. Investors and industry following the renewable energy sector can gain insight from the column, blogs, audio roundtables and interviews, directory of public companies and content featured on InvestorIdeas.com energy portals.
Column Excerpt: Investing in Near-Zero Emissions
By Catherine Lacoursiere
Coal, abundant and cheap, makes up 56 percent of electric power generation in the United States, which has 250 years of coal reserves. With the help of generous tax incentives, the government is pushing for the use of more clean coal.
The major clean coal technology is gasification, specifically the Integrated Gasification Combined Cycle (IGCC) plant, which converts coal into a syngas that produces hydrogen and steam while sequestering the CO2. The prototype plant, FutureGen, combines turbines and solid oxide fuel cells (SOFC) to produce electric power. Large power plant developers such as GE and Bechtel are the primary developers. However, there are a number of technologies that will make up next generation gasification plants. FuelCell Energy (NASDAQ: FCEL) has just been selected by the U.S. Department of Energy for an award of an $85 million project over 10 years, subject to final negotiation of a contract, to produce 100-MW solid oxide fuel cell (SOFC) system for use in a gasification plant. The project aims to convert coal into grid electrical power while capturing 90 percent of carbon dioxide emissions and achieving a 50% overall efficiency, up from 35% today.
Steve Eschbach, director of investor relations of FuelCell Energy expects commercial prototypes could be introduced in about seven years, following a similar commercialization timeline as its Direct FuelCell® power plant, which was in the market within 10 years of its development program with the DOE.
To Read the Column in Full: http://www.renewableenergystocks.com/CL/News/Near-Zero_Emissions.asp
Featured RES Sponsors: (RES is compensated by XsunX, Legend Investment and SmartCool as disclosed in disclaimer below.)
XsunX (OTCBB: XSNX), developer of Power Glass', a proprietary process intended to allow manufacturers to apply a transparent and photovoltaic glazing to glass. For More Info: http://www.renewableenergystocks.com/CO/XSNX/Default.asp
Legend Investment Corp (OTC.PK: LVCP), dedicated to the acquisition and development of solar energy companies and owner of 51% of GiraSolar BV. For More Info: http://renewableenergystocks.com/CO/LVCP/Default.asp
SmartCool Systems, Inc (TSX.V: SSC), a marketer of advanced energy saving technologies, which reduce the electricity consumption (Kwh) and maximum demand (Kw/KVA) of refrigeration and air conditioning compressors. For More Info: http://www.renewableenergystocks.com/CO/SSC/Default.asp
RenewableEnergyStocks.com provides a variety of renewable and clean energy content through: Global Renewable Energy Insights, by Catherine Lacoursiere, clean technology correspondent, as well as Renewable Energy Blogs, all available at: http://www.renewableenergystocks.com or become a 'priority' member of the InvestorIdeas.com investor and industry research resource portals and be at the top of our list to be the first to know what is happening in industry and sector trends. http://investorideas.com/membership/
RES also includes one of the most comprehensive free renewable energy stock lists in the investment industry:
http://www.renewableenergystocks.com/Companies/RenewableEnergy/Stock_List.asp
Investorideas.com Disclaimer: www.InvestorIdeas.com/About/Disclaimer.asp Our sites do not make recommendations, but offer information portals to research news, articles, stock lists and recent research. Nothing on our sites should be construed as an offer or solicitation to buy or sell products or securities. We attempt to research thoroughly, but we offer no guarantees as to the accuracy of information presented. All Information relating to featured companies is sourced from public documents and/ or the company and is not the opinion of our web sites. These sites are currently compensated for by its "featured companies." SmartCool Systems Inc. (TSX.V: SSC) three thousand dollars per month, plus 100,000 stock options. XSUNX Inc. (OTCBB: XSNX) Three thousand five hundred dollars per month and two thousand equivalent in one forty-four shares. Legend Investment Corp. (OTC.PK: LVCP) Three thousand five hundred dollars per month and two thousand equivalent in one forty-four shares.
For more information contact:
Dawn Van Zant 800.665.0411
Ann-Marie Fleming 866.725.2554
Email: dvanzant@investorideas.com, or afleming@investorideas.com
Web Site: www.InvestorIdeas.com
Source: RenewableEnergyStocks.com, Legend Investment Corp., XsunX Inc, SmartCool Systems, FuelCell Energy
Featured Product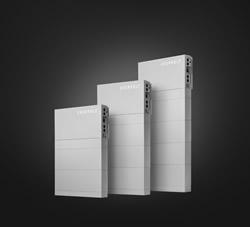 Extract maximum power production from every roof size and shape. HIT® AC Series combines the module efficiency of Panasonic solar panels with the intelligence of Enphase microinverters. A built-in IQ 7X microinverter with Individual MPPT (Module-level Power Point Tracker) tracking helps deliver an all-in-one module that offers design flexibility, reduced installation time, and a higher ROI. Field-replaceable microinverter with no DC wire management required yields lower cost of ownership.