Arthur N. Olson joins Conservation Services Group (CSG) as director of N.Y. residential services in the firm's Albany office.
ARTHUR OLSON NAMED DIRECTOR OF N.Y.

RESIDENTIAL SERVICES FOR CSG
WESTBOROUGH, Mass., April 24, 2006 - Arthur N. Olson joins Conservation Services Group (CSG) as director of N.Y. residential services in the firm's Albany office. In this position, Olson oversees the implementation of the Home Performance with ENERGY STAR® initiative and the ENERGY STAR-labeled homes program for the New York State Energy Research and Development Authority (NYSERDA). Olson is also responsible for field management, public outreach and consumer education initiatives.
Olson brings more than 20 years of experience in regulatory affairs, new product development, energy management and sales and marketing to CSG. Most recently, Olson ran his own consulting firm, Technology, Energy and Marketing Strategies, in Mesa, Ariz. There, he managed a two-year, $7.6 million energy efficiency program for a major Calif. utility, funded by the California Public Utilities Commission. Prior to forming his own consultancy, Olson held project manager positions for the Geothermal Heat Pump Consortium, Comfort Systems USA and Exelon Energy. Olson began his career at American Electric Power Company in Columbus, Ohio, where he began as statistical analyst. During his six-year tenure there, Olson held many other positions in sales, marketing and customer service. He also testified regularly on behalf of energy conservation programs before state regulatory agencies in Indiana and Michigan during that time.
Olson received a BS in industrial technology from Western Michigan University and an associate degree in industrial technology from Northern Michigan University. He also holds an MBA from Indiana Wesleyan University.
Olson is a member of several industry trade groups including the Consortium for Energy Efficiency, the National Ground Water Association, the Distributed Energy Association of Arizona and is a co-founder of the Michigan Geothermal Association. Olson also serves on the regional advisory committee for Green-e Ohio.
A native of Negaunee, Mich., Olson currently resides in Clifton Park, N.Y.
Conservation Services Group, based in Westborough, Mass., is a non-profit energy services firm with 14 offices nationwide. CSG has been providing energy saving strategies and technologies to consumers and businesses since 1984. For more information, visit www.conservationservicesgroup.com.
Featured Product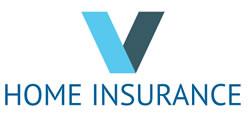 vHomeInsurance.com analyzes home insurance, climate and other environmental factors that impact insurance.