Supermarket giant Sainsbury's has become the first major retailer in the UK to use a zero emission, totally electric vehicle for home shopping delivery.
SAINSBURYS is to be the first major UK retailer to use battery power for home shopping delivery, after signing a deal with Europe's largest electric vehicle manufacturer.

Sainsbury's has bought a zero emission, battery powered delivery truck from Smith Electric Vehicles.
The Faraday model will be used for pioneering home shopping delivery trials in London, in a partnership between Sainsbury's; Smith Electric Vehicles; and the UK's biggest refrigerated vehicle solutions provider, Petit Forestier.
Claire Harper from Sainsbury's said: "We are delighted to be the first major retailer to invest in new electric vehicle technology for our home delivery fleet.
"We are serious about reducing our vehicle emissions and have invested considerable resources in searching for a practical, cost effective solution.
"We are confident that electric vehicles are viable for urban home shopping delivery and expect that other retailers will follow our lead."
Faraday incorporates new battery and power train technology, boosting performance way above the staid speed and low range of milk floats and other EVs powered by lead acid batteries.
Faraday has a top speed of up to 50mph, a range of up to 120 miles between battery charges and a payload of up to 4,000kg. It has a fast charge facility that replaces 80 per cent of the battery power in less than an hour.
Almost the entire vehicle is recyclable. And because it is zero emission, Faraday qualifies for a free Road Fund Licence (tax disc) and is exempt from the London Congestion Charge. It also does not require an Operator's Licence, or an annual MoT.
Kevin Harkin, business development manager for Smith Electric Vehicles, said: "Our research has found that the whole life costs of a Faraday vehicle are considerably less than those of the diesel equivalent.
"We are convinced that this first vehicle for Sainsbury's will demonstrate that Faraday can not only reduce their vehicle emissions, but can also reduce their overheads."
Smith Electric Vehicles is the world's oldest surviving electric vehicle manufacturer. Based in North East England, it has been building zero emission commercial vehicles since 1920.
Smith has developed the UK's only nationwide service network, with more than 120 mobile engineers based in 11 depots across Britain. They already maintain more than 5,000 vehicles.
In 1998, Sainsbury's adopted a then-pioneering environmental policy, pledging to reduce vehicle emissions and improve waste management.
Mr Harkin said: "We couldn't ask for a better product endorsement than selling a vehicle to Sainsbury's.
"They are the first retailer to recognise the competitive edge that Smith Electric Vehicles can offer to urban delivery companies."
ENDS
Featured Product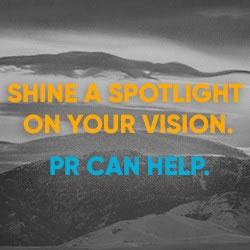 FischTank Marketing and Public Relations provides communications and marketing services to both start-up and established renewable energy companies. We provide media relations, content writing, digital/social media, and other marketing support to companies working in sectors spanning solar, LED lighting, energy storage, hydrogen, battery development and manufacturing, alternative fuels, and more. Our clients have been featured in top tier media including print, online and broadcast.