Spothunter.com is the world-wide market place for electronics, heating and solar components on the internet.
Germany - Since starting the internet auctionhouse Spothunter.com at the end of of August 2005, the offer on solarmodules could be increased now for the first time on more than 70 megawatts in total.

"The increasing demand for certified products from overseas caused us to look for suitable partners for the import business." says Daniel Koepf, General Manager at Spothunter.com. "Due to the present weak US dollar for system providers and installers it is more and more from interest, to buy solarmodules in units of approx. 80 kilowatts by container." These quantities were not possible due the continuously strong demand and so far only with difficulty available. The internet portal is an ideal platform to represent second up-to-date supply and demand and to lead buyers and sellers fast.
The South German enterprise became as an integral supporter also a partner interesting for the wholesale. The main part of the obtained commodity is container business, in addition, smaller solarmodule quantities are available at Spothunter.com, too. Parallel to the procurement of solarmodules a large selection of inverters was already taken up for grid-connected solarsystems to the offer in February.
Spothunter.com is the world-wide market place for electronics, heating and solar components on the internet. At the closed market place, only manufacturers, retailers, vendors and system providers meet with installers from the electronics, heating, plumbing, air condition and solar industry. Under fair conditions registered members could trade here rest- and overcapacities.
Featured Product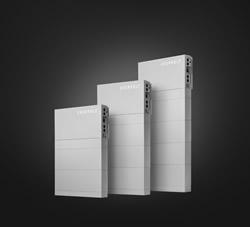 Extract maximum power production from every roof size and shape. HIT® AC Series combines the module efficiency of Panasonic solar panels with the intelligence of Enphase microinverters. A built-in IQ 7X microinverter with Individual MPPT (Module-level Power Point Tracker) tracking helps deliver an all-in-one module that offers design flexibility, reduced installation time, and a higher ROI. Field-replaceable microinverter with no DC wire management required yields lower cost of ownership.