The world's leading provider of information, research and consultancy for corporate and financial investors in clean energy is broadening its range of services with offerings focused on news and information, the US, China and the carbon markets.
New Energy Finance Desktop 2.0. The New Energy Finance Desktop is the industry's leading, award-winning source of information on investment activity across the clean energy industry worldwide, from venture capital to public markets, M&A and project finance. It contains details of 13,000 organisations active in the industry, 8000 individuals, 4000 transactions and over 3000 renewable energy and biofuel projects in various stages of development. The latest release includes a range of new features. Subscribers can now escape from information overload by setting-up a personalised filter and receiving just the news they need, every day via a NEF Newswatch e-mail. Or they can set an NEF Alert! to tell them when a company, project, fund or person is in the news (see: http://www.newenergyfinance.com/NEF/HTML/Desktop.html).

ACORE New Energy Finance Briefing US. New Energy Finance is pleased to be teaming-up with ACORE (the American Council On Renewable Energy) to produce the most comprehensive briefing of financial activity in the renewable energy sector, dedicated exclusively to US investors. The ACORE New Energy Finance Briefing US builds on a foundation of global expertise in the New Energy Finance Briefing. The US version examines renewable energy investment news on all asset classes and sectors of North America's clean energy industry, and encompasses updates on the performance of the NEX new energy index, deep analysis, features and profiles. New Energy Finance's North American Editor, Ethan Zindler, leads this publication in partnership with ACORE. (see: http://www.newenergyfinance.com/NEF/HTML/Briefing_US.html).
New Energy Finance China Intelligence. China is the largest single market for energy investment in the world, and it has demonstrated a strong commitment to developing clean energy sources as fast as possible. If you are in the energy business, whether as a provider of technology or as a project developer, you cannot afford to ignore the threats and opportunities of the Chinese market. New Energy Finance offers two levels of service: China Information consists of a major report on the state of clean energy in China, plus an annual subscription to updates and news. China Insight adds to this the ability to draw on the knowledge and resources of our four-strong Chinese-speaking research and analysis team in London, Beijing and Shanghai (see: http://www.newenergyfinance.com/NEF/HTML/China.html).
New Carbon Finance. April and May have been turbulent months in the European carbon markets. Over a one-week period the price of carbon plummetted from EUR 29 per tonne to EUR 8; since then it has recovered to EUR 19. But why? The only way to analyse this market is to look at the supply and demand for carbon credits, and the cost of abatement. Whether you need a single best estimate of future carbon prices for an investment decision, or you need to run multiple scenarios to drive your trading strategies, you cannot afford to ignore the fundamentals. In May 2006 New Energy Finance acquired a team, headed by Guy Turner, which has spent the last three years building the world's leading carbon balance model, and which already serves clients such as Climate Change Capital, BP and Dutch utility Essent. New Carbon Finance offers a suite of services providing deep insight into the drivers of European carbon prices (see: http://www.newenergyfinance.com/NEF/HTML/NewCarbonFinance.html).
* * *
Michael Liebreich, Founder and CEO of New Energy Finance said: "The past 12 months have seen an extraordinary acceleration in investment activity in the clean energy industry across all countries, sectors and asset classes. New Energy Finance is a pioneer in serving investors this market, launching the first dedicated services at the end of 2004. Our sole goal is to help corporate and financial investors make smart decisions, and we believe this range of new services will be invaluable to them."
Ken Bruder, Director of Sales and Marketing, who joined New Energy Finance in May 2006 said, "New Energy Finance has built an extraordinary name and franchise in very little time through the sheer breadth and quality of its research and analysis. We are committed to keeping up with the market's needs as it grows, segments and becomes more sophisticated. You are going to see a lot more tailored investment support services from us in the coming months and years."
About New Energy Finance
New Energy Finance is a specialist provider of information and research to investors in renewable energy, biofuels and low carbon technologies. Services include news feeds, newsletters, transactional data and comparables, reports, analysis, and tailored research. New Energy Finance is the publisher, along with partners in the US, of the WilderHill New Energy Global Innovation Index (ticker symbol NEX), the world's first and most robust global quoted index of clean energy stocks. The company also runs invitation-only events for senior executives. Based in London, with offices in Washington DC, India, China and Australia the company has a staff of 40. It was founded early in 2004 by Michael Liebreich and Bozkurt Aydinoglu, two investment professionals with experience in venture capital, banking, consultancy and information services.
For more information:
Michael Liebreich
Founder & CEO
michael@newenergyfinance.com
+44 20 7727 8590
Ken Bruder
Director of Sales & Marketing
ken.bruder@newenergyfinance.com
+44 7914 696759
Guy Turner
Director, New Carbon Finance
guy.turner@newcarbonfinance.com
+44 7801 140696
Featured Product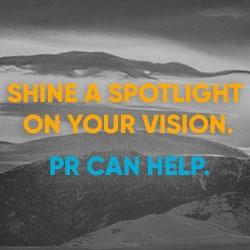 FischTank Marketing and Public Relations provides communications and marketing services to both start-up and established renewable energy companies. We provide media relations, content writing, digital/social media, and other marketing support to companies working in sectors spanning solar, LED lighting, energy storage, hydrogen, battery development and manufacturing, alternative fuels, and more. Our clients have been featured in top tier media including print, online and broadcast.