Dan Raudebaugh, executive director of the Center for Transportation and the Environment (CTE), an Atlanta-based nonprofit, has been appointed by Georgia Governor Sonny Purdue to serve on the Governor's Energy Policy Council, which will assist with the adoption of Georgia's State Energy Plan.
Atlanta, GA -- August 31, 2006 -- Georgia Governor Sonny Perdue has announced the appointment of an advisory panel to help the State on the further refinement and ongoing implementation of the State Energy Strategy. Governor Perdue announced the members of his Energy Policy Council at the Georgia Chamber of Commerce First Annual Georgia Environmental Conference.
The Energy Policy Council will work with the Georgia Environmental Facilities Authority (GEFA) to oversee the development of the State Energy Strategy. The council will prepare a report for the Governor that outlines the most important policy action items identified in the strategy. Governor Perdue has appointed eighteen individuals to serve as members of the council, and four state officials will serve ex officio. Lee Thomas, retired president and COO of Georgia Pacific, will chair the council.
Atlanta and the greater Atlanta region is well-represented by, among others, Dan Raudebaugh, executive director of the Center for Transportation and the Environment (CTE), an advanced fuels and transportation technology developer since 1993 with an additional focus on transportation demand management (TDM) initiatives at the local, regional, and national levels. As head of CTE, Raudebaugh also spearheads the Southern Fuel Cell Coalition, formed in 2004 to position the southeastern region as an industry leader in the deployment of "green" hydrogen and fuel cell technologies.
The SFCC acts as a catalyst among a network of advanced transportation technology leadership throughout the south, providing start up funding for three research and demonstration projects with five more projected through 2009. The SFCC is also hosting a regional conference, GenerationFC, at the Emory Hotel and Conference Center on December 4-6, 2006. GenerationFC (www.sfcc.tv/genfc) will be an exceptional opportunity to assess the south's status and look ahead at the future of these growing, high tech industries in this region.
Featured Product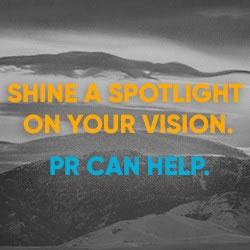 FischTank Marketing and Public Relations provides communications and marketing services to both start-up and established renewable energy companies. We provide media relations, content writing, digital/social media, and other marketing support to companies working in sectors spanning solar, LED lighting, energy storage, hydrogen, battery development and manufacturing, alternative fuels, and more. Our clients have been featured in top tier media including print, online and broadcast.