Carmanah has supplied a customized 20 kW grid-tie solar power system to be installed on installed on the Salt Palace Convention Center in Salt Lake City, Utah.
Carmanah's Power Systems Group recently supplied an order to Pioneer Electric Inc., based out of Salt Lake City, for a customized 20 kW grid-tie solar power system. This grid-tie system will be installed on the Salt Palace Convention Center in Salt Lake City, Utah.

With more than a half million square feet of contiguous exhibit space, the Salt Palace Convention Center in downtown Salt Lake City is Utah's largest convention center and accommodates several thousand convention visitors every year. With an array of 200 watt solar panels connected to a 20kW power inverter, Carmanah's grid-tie solar power system will provide Salt Palace Convention Center with clean, renewable energy and significant savings in utility costs.
About Carmanah's Grid-Tie Solar Power Systems
Carmanah's grid-tie solar power systems are designed and installed on residential and commercial buildings and connected to the electrical grid. They supply a portion of the electricity required to run the site.
Using solar energy reduces dependency on the electrical utility and lowers monthly power bills. During the day, electricity generated by the solar power system is fed into the building, offsetting the amount of power being drawn from the grid. Any excess power is fed back to the power utility to be used by someone else, resulting in a power credit. This concept is known as net metering.
For more information on this project or Carmanah's grid-tie solar power solutions in general, visit www.spsenergy.com or contact:
Orrin Farnsworth
Business Development Manager
Solar Power Systems Group
Carmanah Technologies Corporation
Toll-free: 1-800-671-0169 (US & Canada)
Worldwide: +1 (801) 501-9353
Fax: +1 (801) 501-9352
E-mail: ofarnsworth@carmanah.com
Web Sites: www.carmanah.com | www.spsenergy.com

About Carmanah Technologies Corporation

Carmanah is an award-winning manufacturer specializing in energy-efficient technologies. The Company is currently focused on three technology groups: solar-powered LED lighting, solar power systems & equipment and LED-illuminated signage.

Carmanah is headquartered in Victoria, British Columbia, Canada and has branch offices and/or sales representation in 11 cities across Canada, the United States and the United Kingdom. With more than 250,000 installations worldwide, Carmanah is one of the world's premier suppliers of energy-efficient products.

The shares of Carmanah Technologies Corporation are publicly traded on the TSX Venture Exchange under the symbol "CMH" and on the Berlin and Frankfurt Stock Exchanges under the symbol "QCX". For more information, please visit www.carmanah.com.
Featured Product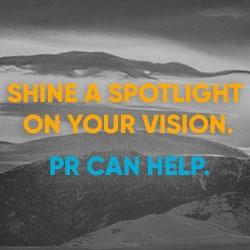 FischTank Marketing and Public Relations provides communications and marketing services to both start-up and established renewable energy companies. We provide media relations, content writing, digital/social media, and other marketing support to companies working in sectors spanning solar, LED lighting, energy storage, hydrogen, battery development and manufacturing, alternative fuels, and more. Our clients have been featured in top tier media including print, online and broadcast.