Jadoo Demos New Fuel Cell Products for Surveillance, Remote Emergency Assistance, and Back-up Communications Power at IACP Forum
FOR IMMEDIATE RELEASE
Agency Contact:
Karen Thomas
Thomas PR
(631) 549-7575
kthomas@thomas-pr.com
Photo of Jadoo XRT at: http://www.thomas-pr.com/136/photos/jadooxrt.html
Release at: http://www.thomas-pr.com/pressreleases/jadoonesrelease.html
IACP BOOTH # 1144
JADOO TEAMS WITH NETWORK ENVIRONMENTAL SYSTEMS TO INTRODUCE FUEL CELLS FOR LAW ENFORCEMENT
Jadoo Demos New Fuel Cell Products for Surveillance, Remote Emergency Assistance, and Back-up Communications Power at IACP Forum
Folsom, CA - October 17, 2006 - Jadoo Power Systems Inc. (Jadoo) www.jadoopower.com, the leading supplier of portable fuel cell systems, announced today that they will be partnering with Network Environmental Systems (NES) at the upcoming 113th Annual International Association of Chiefs of Police Conference (IACP), on October 14th in Boston, Massachusetts. The latest products from Jadoo, including the recently announced XRT, will be on display in the NES booth (Booth#: 1144).
The Jadoo Power XRT provides critical power for law enforcement applications, such as surveillance, remote or "off-grid" emergency assistance, and back-up communications power support.
Supporting Jadoo's N-Gen fuel cell power unit and N-Stor fuel storage canisters, the Jadoo
XRT weighs only 50 pounds, but provides the energy of four 45 Amp-hour batteries that weigh over 100 pounds. A mobile, rugged fuel cell power package, the XRT can be configured to deliver application runtimes well beyond that of standard deep-cycle, marine batteries.
A fully-configured XRT includes:
• Six N-Stor360 fuel canisters, providing 2200 Watt-hours (180 Amp-hours) of runtime
• One 100 Watt N-Gen fuel cell power unit
• 110 VAC and 12 VDC outputs
• Hot-Swap capability, allowing for continuous, uninterrupted operation
• Easy-to-use digital "state-of-fill" indicator to identify remaining runtime
"NES has been working within the law enforcement community for years," said Jack Peterson, VP of Sales and Marketing at Jadoo. "Their opinions, comments and recommendations are well respected by those that attend their training classes and employ them as consultants. Jadoo is excited about having NES promote the advantages of fuel cell technologies to their customers."
Jadoo products and accessories are currently sold to first responders, military and consumers, where having power where and when you want it is a priority.
"NES is all about being prepared," said Jerry Bucklin, President and CEO of NES. Whether having the right training or having the right equipment, law enforcement personnel need to know and understand what is available. We are proud to be an authorized representative of the Jadoo line of fuel cell power solutions."
About Jadoo Power Systems
www.jadoopower.com
Jadoo Power Systems, Inc. is a market-focused company that develops and sells next-generation, portable energy storage and power generation products. Jadoo is the largest supplier of fuel cell products to the portable power space. Jadoo is financed by Mohr Davidow Ventures, Venrock Associates and Sinclair Ventures, a wholly owned subsidiary of Sinclair Broadcast Group, Inc.
About Network Environmental Systems
www.networkenvironmental.com
Network Environmental Systems Inc., (NES) is known nationally and internationally for environmental health and safety training and is the industry leader on Clandestine Laboratory Drug Safety Training.
NES was instrumental in developing the U.S. Department of Justice/Drug Enforcement Administration Clandestine Laboratory Safety Training Program. On an annual basis NES teaches approximately 38 weeks a year in Quantico and since 1988 we have trained over 23,000 Clan Lab personnel throughout the United States, Canada and Jamaica .
# # #
181 Blue Ravine Rd., Folsom, CA • USA • 95630
Tel 916.608.9044 • Fax 916.608.9017
Featured Product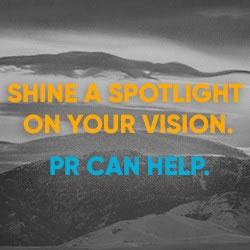 FischTank Marketing and Public Relations provides communications and marketing services to both start-up and established renewable energy companies. We provide media relations, content writing, digital/social media, and other marketing support to companies working in sectors spanning solar, LED lighting, energy storage, hydrogen, battery development and manufacturing, alternative fuels, and more. Our clients have been featured in top tier media including print, online and broadcast.