Xantrex Technology Inc. has signed a supply agreement with SunPower Corporation for solar residential grid tie inverters. The first Xantrex inverters under this agreement were shipped in August 2006.
Xantrex signs supply agreement with SunPower for solar inverters

VANCOUVER, BC, October 18, 2006 - Xantrex Technology Inc. (TSX:XTX) has signed a supply agreement with SunPower Corporation for solar residential grid tie inverters. The first Xantrex inverters under this agreement were shipped in August 2006.
SunPower will provide packaged solar energy solutions for the residential market throughout North America. Xantrex was selected after a rigorous qualification process. The combination provides SunPower customers with the perfect solution of its premium solar panels together with Xantrex's high performance inverters.
"SunPower's selection of Xantrex as its inverter supplier is a reflection of the value and performance of Xantrex products, and it reinforces our position as a leader in the solar market," said Xantrex Chairman, Mossadiq Umedaly.
The Xantrex inverters will be marketed under the SunPower brand and are based on Xantrex's successful GT Series of residential solar grid tie inverters. Xantrex GT Series inverters efficiently convert direct current (DC) power from solar panels into alternating current (AC) power for sale to the electricity grid.
Xantrex CEO John Wallace adds, "We are pleased to be partnered with SunPower to provide leading edge inverter technology to compliment SunPower's industry leading solar panels. The Xantrex GT Series is a popular choice for system integrators, OEMs, installers and end users worldwide because of its value, reliability, efficiency, high power density and ease of installation."
SunPower's line of inverters now include the SPR-3300x, SPR-3300x (208 Vac) and SPR-4000x models supplied by Xantrex.
"SunPower is an industry leader in integrated solar electric systems using advanced photovoltaic products. The inclusion of the new products enhances our existing systems offering and we are proud to partner with Xantrex as we continue to meet the growing demand for solar renewable power systems in the residential market," said Tom Werner, SunPower CEO.
About Xantrex
Xantrex Technology Inc. (www.xantrex.com) is a world leader in the development, manufacturing and marketing of advanced power electronic products and systems for the renewable, portable, mobile, and programmable power markets. The company's products convert and control raw electrical power from any central, distributed, renewable, or backup power source into high-quality power required by electronic and electrical equipment. Headquartered in Vancouver, British Columbia, the company has facilities in Arlington, Washington; Livermore, California; Elkhart, Indiana; Barcelona, Spain; and Reading, England. Xantrex is publicly listed on the Toronto Stock Exchange under the ticker symbol "XTX".
About SunPower
SunPower Corporation designs and manufactures high efficiency silicon solar cells and solar panels based on an all-back contact cell design. SunPower's solar cells and panels generate up to 50 percent more power per unit area than conventional solar technologies and have a uniquely attractive, all-black appearance. For more information on SunPower or solar technology, please visit www.sunpowercorp.com. SunPower is a majority-owned subsidiary of Cypress Semiconductor Corp. (NYSE:CY).
Note that this news release contains forward-looking statements related to Xantrex Technology Inc. Such statements reflect the current views of Xantrex with respect to future events and are subject to risks and uncertainties that could cause actual results to differ materially from those contemplated in these forward-looking statements.
For further information, please contact Donna Clark
Phone: 604-422-2601
Email: donna.clark@xantrex.com
Web: www.xantrex.com
Featured Product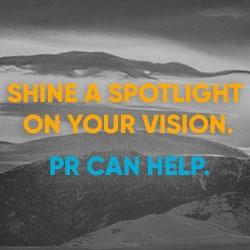 FischTank Marketing and Public Relations provides communications and marketing services to both start-up and established renewable energy companies. We provide media relations, content writing, digital/social media, and other marketing support to companies working in sectors spanning solar, LED lighting, energy storage, hydrogen, battery development and manufacturing, alternative fuels, and more. Our clients have been featured in top tier media including print, online and broadcast.