Sonterra Apartment Homes is making a difference to "Keep Austin Beautiful!" The 572 unit apartment community announces its purchase of 1,306,000 kilowatt hours of Renewable Energy Certificates (RECs) and is the largest apartment community in Austin, TX to do so.
As good stewards of the land and our environment, we are pleased to announce our recent purchase of Renewable Energy Certificates (RECs) from nationwide new wind sources, certified by the Center for Resource Solutions' Green-e renewable energy certification program.

These RECs offset emissions from conventional electricity production processes using nonrenewable fuel sources such as coal, oil, natural gas. In addition, RECs offset approximately 1,817,952 pounds of carbon dioxide, a key greenhouse gas. Beyond these environmental benefits, RECs help build a market for "green power," increase energy diversity and security, reduces dependence on foreign energy sources, support domestic economies and create U.S. jobs. Sonterra Apartment Homes has gone green and we do look forward to sharing this initiative with current and future residents!
Featured Product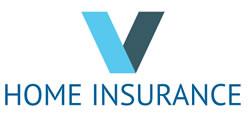 vHomeInsurance.com analyzes home insurance, climate and other environmental factors that impact insurance.