Skeuter Electric Motorbikes announces the debut of the new SK-3X at the Alternative Car Expo Dec 9th and 10th, and Continual Donations to local charity organizations for increased awareness of the exciting new options for transportation.
Skeuter will be donating products to various eco-friendly organizations such as Platia for Santa Monica, Tree-People, Whale Rescue Team, Heal the Bay, Santa Monica Bay Keepers, SurfRider Foundation and Rio Hondo College. Ongoing Charity is an intergral part of the Skeuter team's 4 year plan to integrate smarter options for local transportation. Incremental change is a practical way to step forward towards more efficient travel.

The Alternative Car Show of Santa Monica begins with a special press event on Friday, December 8th that takes place at the Santa Monica's famous pier at approximately 10:30 AM till 11:30 AM on the pier deck and culminate in an escorted "vehicle rally" to Barker Hanger at the Santa Monica Airport for expo load in. The expo will be open to the public on Saturday and Sunday, December 9th and 10th, from 9:00 AM to 4:00 PM.
Test rides are free and discounts will be given for products exhibited at the show.
Featured Product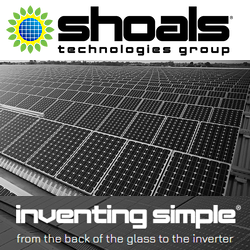 Inventing Simple® isn't just a slogan to us, it's a way of life. Using simple plug-and-play ideology, we revolutionized solar installations in 2003 with our Interconnect System™. Our harnessing system is now the gold standard EPC's use around the world. By using simple ideas, we are making solar energy a more affordable and clean power source for future generations.